Iran has for a very long time played a strong front and said that it can take on any challenge from Israel. However, now Iran is admitting that it is incapable of stopping attacks from Israel from attacking Karaj and crying hoarse over Israel's excesses. The Iranian government has blamed Israel for an attack last month on a nuclear-related site outside Tehran, claiming that its regional adversary was once again attempting to sabotage talks in Austria aimed at salvaging Iran's 2015 nuclear deal with international powers.
According to government spokesman Ali Rabiei, Israel was behind the June 23 attack on a building in Karaj belonging to Iran's Atomic Energy Organization. "[Israel] carried out these actions with the presumption that it would signal it can stop Iran and say the world has no need to negotiate with Iran," he said, according to state-run IRNA. While Iran has been trying to use the sycophancy of Joe Biden for the Iran Nuclear Deal, for its benefit, in recent times, it seems Israel has successfully made the Biden administration realise the fatality of going too easy on Iran. And with no solution in near sight, Iran is losing its wits and accepting its incapability to counter the Israeli actions.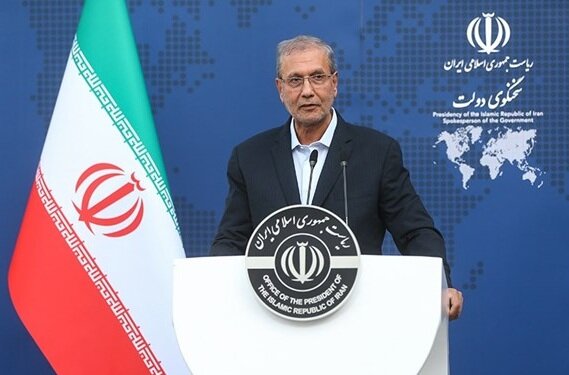 Recently, despite Iranian denials, a sabotage operation against one of Iran's Atomic Energy Organization (IAEO) buildings caused major damage, according to The Jerusalem Post on Wednesday night. Despite Iran's claims that the sabotage failed and resulted in no damage or injuries during the day, the Post has received significant evidence to the contrary, which it cannot independently corroborate.
The Post further said that the hit site was most certainly one of Iran's centrifuge manufacturing plants, a huge blow for the Islamic Republic's nuclear weapons uranium enrichment programme. According to a 2017 report by David Albright, founder and director of the Institute for Science and International Security, and former International Atomic Energy Agency (IAEA) official Olli Heinonen, the People's Mojahedin Organization of Iran revealed the location of one of Iran's centrifuge manufacturing sites, known as the TABA site, near the city of Karaj, in 2011.
Read more: Raisi claimed that Iran successfully foiled an Israeli attack. Israel exposes the truth in less than 24 hours
The three workshops at the property are also said to manufacture centrifuge components, according to the report. Later, in the institute's report, it warns that Iran "may have declared only those [sites] dedicated to current manufacturing of centrifuges. Iran declared centrifuge manufacturing activities at the TABA centrifuge production site near Karaj. The operational status and output of this facility is not reported in the IAEA reports on Iran."
Rabiei, the government spokesman, stated that the strike on the Karaj complex was mainly unsuccessful, with no human losses and "insignificant" equipment damage. At the time of the attack, a website affiliated with the country's security apparatus stated that "security forces stopped an act of sabotage" against the structure. However, satellite photographs released last week revealed that a section of the roof had been ripped off, and dark colouration beneath it could suggest a fire. And with accepting these damages and actions, Iran has been forced to put its head down and realise its incapacity to control the aggressive actions of Israel and going ahead, it can adversely impact the morale of Iran's forces as well as can impact the decision making.