When Uruguay's former left-wing President Tabaré Vázquez stepped down from his office in 2020, the Latin American nation was already reduced to a Chinese colony. Uruguay embraced Chinese capital, loans, investments, and the notorious Belt and Road Initiative like there was no tomorrow. The communist nation became Uruguay's largest trading partner, pushing the traditional ally US out of the landscape.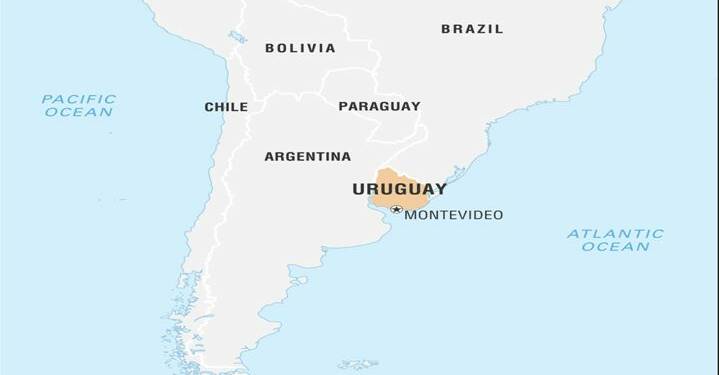 LEFT TO RIGHT IN URUGUAY

Today, 25% of Uruguay's total exports go to China. The nation has established three consulates in China, along with one embassy in Beijing and one consulate in Hong Kong for better diplomatic coordination. 90% of Uruguay's total agriculture exports are bought by China. In Uruguay, China is second to none, when it comes to a foreign nation enjoying its sway over the government. You see, the former left-wing government really sweated its blood all these years to forge rock-solid economic ties with China.
However, the 2020 presidential elections proved to be a turning point in the Uruguay-China relationship. President Luis Lacalle Pou's government started expressing skepticism towards Chinese investments. Building stronger ties with the US to balance its foreign policy seems to be Luis Lacalle's topmost agenda. For years, the US kept ignoring Uruguay for three simple reasons:
First, the nation is too small
Second, the nation is too far away
And third, the regional trade group MERCOSUR allowed Uruguay little flexibility in trade negotiations.
But last year, President Luis Lacalle's administration surprised the world by announcing that it was ready to initiate free trade agreement negotiations with China despite concerns that any such deal could anger other MERCOSUR member-states like Argentina, Brazil, Paraguay, and Uruguay.
This was a major shift in Uruguay's economic policy, which also sent a soft signal to the US that the country was now open to trade negotiations. Under the right-wing government, China has experienced one setback after another in the Latin American nation. This signals that while the business-friendly government of President Luis Lacalle has taken steps to liberalize Uruguay's economy, it is making sure that China's tentacles are also slashed without fail.
Read more: Trudeau's minister joined hands with Jinping to 'Make China Great Again' in Latin America
CHINA SHOWN THE DOOR

For instance, Chinese firms have registered little success in securing various Uruguayan infrastructure projects. Previously, the Chinese firm Shandong Bao Ma sought to build a $200 million fishing port for Chinese vessels at Punta Yeguas with local partner CSI Ingenieros; however, the Uruguayan government refused to go ahead with the project. Chinese companies were also previously interested in constructing a deepwater port at La Paloma; however, China was forced to abandon the project after local resistance.
Moreover, negotiations between the Argentine government and Shanghai Dredging to deepen the river along the Argentina-Uruguay border have frustrated the current government. President Luis Lacalle had also blamed the former left-wing President Tabaré Vázquez for lack of consultation on the project with the Argentine government.
Interestingly, Uruguay is one of the few nations in Latin America that have succeeded in keeping China out of its energy sector. The Uruguayan electric utility (UEU) reportedly blocked China's entreaties regarding selling electricity directly to users.
Make no mistake, Uruguay is the most reputed and the most democratic nation in Latin America that has now refused to fall for China's bait and instead adopted to bolster its economic ties with the US. The nation is opening up its economy, but building a huge speed breaker for China citing the concerns regarding the MERCOSUR trade deal. It's time for the US and other like-minded nations like Japan and India to fill the emerging void and help the nationalistic government of President Luis Lacalle to kick China out of his nation once and for all.