COVID-19 vaccines are safe, effective, and free. That's the first line you will get to read after visiting the Centers for Disease Control and Prevention's or CDC's official website. However, that's a claim hundreds of CDC employees don't seem to be approving of.
As per NTD news, hundreds of CDC officials have not taken COVID vaccines due to unknown reasons. This came to be known only after the American newspaper Epoch Times filed a legal request to the Department of Health and Human Services for providing the required information under America's Freedom of Information Act. Earlier, the CDC had declined to provide the details of its unvaccinated staff.
Hundreds of workers still unvaccinated at CDC
One CDC official told Epoch Times that a total of 382 workers had not received even a single dose of Covid vaccine as of April 12. Eight employees are yet to receive their second shot, thus not qualifying as fully vaccinated.
Make no mistake, this comes as Americans get desperate to break the duopoly of Pfizer and Moderna. The USA has only administered mRNA vaccines to its populace. Media reports suggest that relying completely on mRNA vaccines may not be a good idea for the American administration if it's serious about eradicating the COVID menace.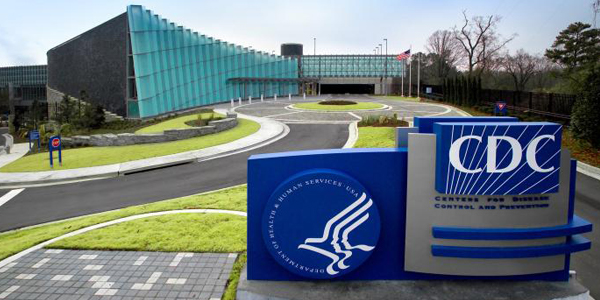 Concerns around American vaccines
As reported by TFI back in March 2021, Israel had to face a massive Covid outbreak despite being almost entirely vaccinated. The Reason was Israel's overreliance on Pfizer vaccines. As a result, in April last year, Israel's Health Ministry started examining cases of heart inflammation in people who had received Pfizer's twin jabs.
In one study of more than 5 million people who had received the Pfizer–BioNTech COVID-19 vaccine, 136 were found to have developed myocarditis. Meanwhile, in another study, of the 2.5 million people who received the shot, 54 cases of myocarditis appeared amongst the populace, with teenage boys and young men at the most risk of developing the condition.
Pfizer: Not so "safe" vaccine
Reported extensively by TFI, British Medical Journal (The BMJ) last year had published an investigative report titled 'Covid-19: Researcher blows the whistle on data integrity issues in Pfizer's vaccine trial', which raised some really serious questions regarding the Pfizer vaccine trial data. As per the British Medical Journal, Brook Jackson, who was employed at the research organization – Ventavia Research Group, alleged that Pfizer falsified data, unblinded patients, employed inadequately trained vaccinators, and was also slow in responding to the adverse incidents reported in Pfizer's pivotal phase III trial.
Read More: Pfizer and Moderna vaccines are probably behind heart failures of professional athletes in Europe
Pfizer and Moderna have only themselves to blame for the kerfuffle. They bullied the countries across the planet to accept their expensive vaccines without completing the due diligence. The consequences are merely catching up now. Even the CDC officials, who are entrusted with the task of vaccinating the entire American population, are ditching their vaccines.