Since Russia's invasion of Ukraine, the United States has provided military and security assistance to Ukraine, not to assist Ukraine in retaining its sovereignty, but to oppose its perpetual foe, Russia. However, with these supplies, Biden is definitely jeopardizing the country's defense readiness. Despite the fact that the United States' weapon stocks are decreasing, the Biden administration is ramping up its shipments to aid Ukraine in the midst of the Russia-Ukraine conflict.
A range of weapons supplied to Ukraine
C-4, howitzers, Javelin anti-tank missiles, Mi-17 helicopters, armored Humvees, M113 personnel carriers, Switchblade drones, M18A1 Claymore anti-personnel mines, Stinger missiles, and other weaponry have been supplied or are on their way to Ukraine.
The Biden administration has been recklessly supplying these weapons. For instance, the US has already supplied about 5,500 Javelin anti-tank missiles to Ukraine since the Russian invasion more than two months ago. Also, as per the analysts, the United States has sent about one-quarter of its stockpile of shoulder-fired Stinger missiles to Ukraine. But as per the experts, these supplies are somewhat impossible to replace at least until next year.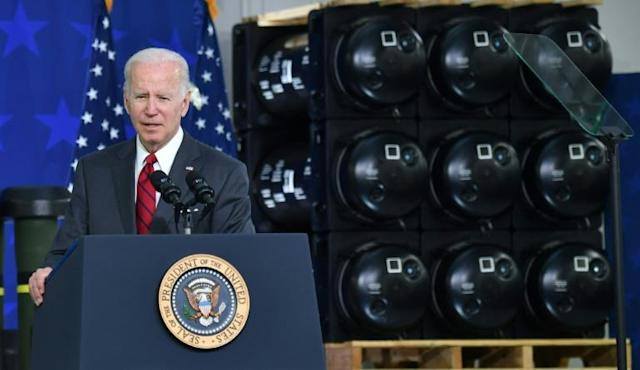 Raytheon, for example, can't simply crank out Stingers to replace the 1,400 that the U.S. sent to Ukraine. In a recent conference call with analysts, Raytheon CEO Hayes stated that the company only has a limited supply of components to build the missile. In recent years, just one unknown country has purchased them, and the Pentagon hasn't purchased any new ones in nearly two decades.
Due to supply shortages, Raytheon Technologies CEO Greg Hayes warned investors recently that his business, which makes the weapons system, wouldn't be able to ramp up production until next year.
"Could this be a problem? The short answer is, 'Probably, yes,'" said Cancian, a retired Marine colonel and former government specialist on Pentagon budget strategy, war funding, and procurement.
US and allies become vulnerable due to reckless supplies to Ukraine
House Armed Services Committee Chairman Rep. Adam Smith, D-Washington, and the committee's top Republican, Rep. Mike Rogers of Alabama, have expressed concern about the Stinger stockpile. In a letter to Defense Secretary Lloyd Austin and Chairman of the Joint Chiefs of Staff Mark Milley in March, the two described the stockpile problem as "urgent.
Mike Rogers said, "I've been asking the DoD for almost two months for a plan to replenish our Stinger stockpile as well as our Javelin launch units".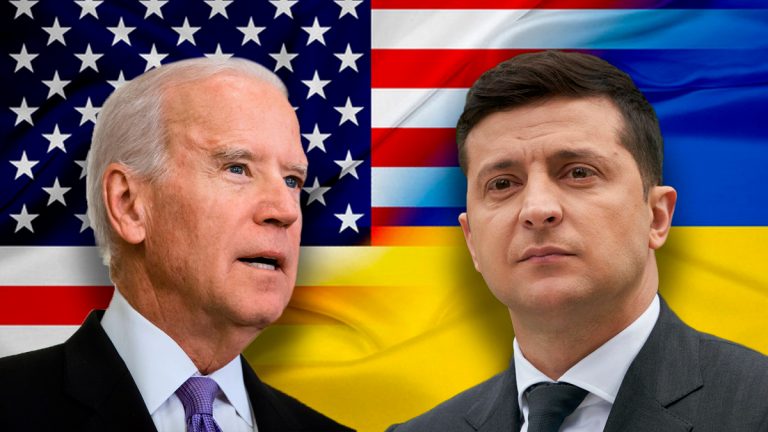 He further added, "I worry that without a readily available replacement or fully active production lines, we could leave Ukraine and our NATO allies in a vulnerable position."
As Rogers said that this declining stockpile would impact its allies as well, this was pretty evident when the US recently failed to deliver Taiwan the M109A6 "Paladin" self-propelled howitzers. The US gave the reason for failing to deliver the committed howitzers due to inadequate production capacity.
Read more: Biden promised to give Howitzers to Taiwan and then took a massive U-Turn immediately
As Ukraine seeks more guns from the West to oppose Russia's invasion, Taiwan is apprehensive of yet another delay in the delivery of US weapons, notably shoulder-launched missiles-Stinger.
Nonetheless, Biden is so determined to prevent Russia from winning the war, that he is jeopardizing his own national security interests as his defense stockpiles are rapidly diminishing, and if such indiscriminate deliveries to Ukraine continue, US security would be in the downturn.