Anyone with a sane mind in geopolitics could gauge the fact that Ukraine is no match for Russia. Even a comedian in Zelensky got it way back in February, but he has been taken for a delusionary ride by the power circles of Europe and the West. During the start of the war, Ukraine had its fair share of frustrations seeing how hordes of Russian forces flooded their borders gifting mayhem to the strategically important cities.
But the pugnacious mindset of Ukraine got rekindled when the West along with Europe came in support with angry rhetoric to tackle the beast in Russia. Sanctions came in torrents with Europe following a persuading campaign to rope neutral countries to go against Russia.
High Praise
The US defense secretary Lloyd Austin proclaimed out loud that Ukraine "can win".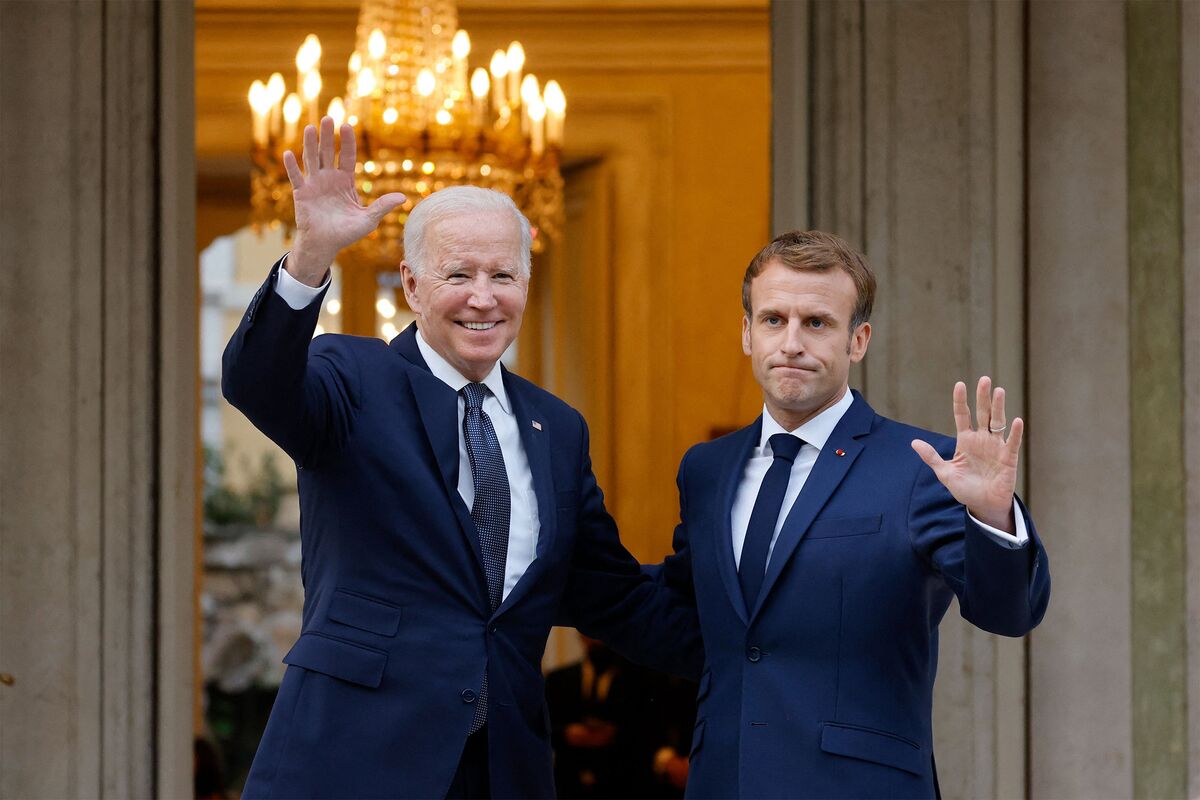 "Ukraine needs our help to win today. And they will still need our help when the war is over." Remarked Austin in full glow.
Austin couldn't stop eulogizing Ukraine enough and went afar in stating that "This war will go down in military history and It is Ukraine that's going to triumph."
Equally committed to Ukraine was Emmanuel macron. The French president recently scripted a stupendous victory to return to power after fending off a historic fight from the right-wing candidate. Surveys glared to the fact that French citizens loathed his globalization attempt but Macron made the most of the Ukraine war in poising himself as the undisputed leader in Europe post the Ukraine war era.
Even though his mediator role with Putin couldn't replicate the success he had in the French elections, Macron stood as an important voice in supporting Ukraine through and through. He also spouted his share of angry chants that said Russia will be humiliated in from of the world after the Ukraine war.
Praises in excess from world powers made Ukraine see things through a myopic lens. Zelensky thought that Ukraine is indeed clinching victory.
Even though witnessing destruction and maelstrom it never happened for Kyiv to alter decisions and comply with the Russian demands. Zelensky was simply riding the west narrative that never intended to meet the reality.
Beast is tough to tame
But, roughly 80 days into the conflict it appears that Russia is not losing, but they are marauding through the Ukraine spaces with slow and steady progress. Of course, Russia remains confident enough of tasting success in their "special military operation" in Ukraine.
Unfortunately, the dark dawn has fallen upon Ukraine. The west no more believes any magic druid can save Ukraine. The long-held rhetoric and the passionate interest in down Russia are slowly fading away.
At the latest, Defence secretary Llyod Austin has called his Russian counterparts to demand an immediate ceasefire. From the words of the US defense secretary, it's convincing enough that the "triumph of Ukraine" has taken a big fall.
Macron on his part is encouraging Ukraine to concede some of its territories to prevent further Russian offensives. From Macron's words, it's clear that the opportunity to "humiliate" Russia may not happen anytime soon.
Fretting over the chances of Russia winning the war, European countries by large seems reluctant to show their support for Ukraine. It was well evident in the recent Eurovision song contest.
As the operation inches towards Kyiv's total defeat, the west and Europe look to back away from its support, and for Ukraine, it's better to beg before the beast they once tried to tame.