The inimitable Trump is not only causing a stir in Canada but around the world. An icon for Canadian conservatives has turned out to be the shadowy foe of Justin Trudeau. Countrymen of an insecure, fragile and authoritarian democracy are drawing their inspiration from America's former President Donald Trump. In Canada, among the far-right conservatives, the popularity ratings of the former president are increasing by leaps and bounds. All are mindful of how brilliant Donald Trump's policies were.
Trump posing as an idol
Trump is becoming an inspiration for Canadian far-right conservatives. However, the problem with Canada's Conservative party is that it has never really been able to become the voice of patriotic and freedom-loving Canadians. The Conservative party has no agenda, is riddled with factionalism, and is simply incoherent. Victor Orban is a major figure for the right-wingers in Canada but for left-wingers, there is no such competent leader. So, they've trusted Trump to be their idol.
Truckers protest
Well, their idol never even fails to cheer the right wingers in Canada. This is evident from the recent Trucker's protest that took place in the country.  The truckers initiated the protest on Jan 22. This uprising was sparked by a mandate that requires Canadian cross-border truckers to be vaccinated against COVID-19.
Far-right activists and separatists from Canada stirred in the air this anti-government agitation. The weeks of protests have become one of the most visible, and contagious, eruptions of anti-vaccine anger around the world. There was a series of restrictions being imposed on the Canadians and then lifted in ways but which didn't make any sense to the public. However, this led the country to maintain its COVID-19 death rate but there were an awful lot of Canadians who were frustrated with such prolonged restrictions.
This broad right-wing uprising against vaccine mandates was cheered and funded by American far-rights. Evidently, Trump's ideologies are crossing America's borders.
America- a national security threat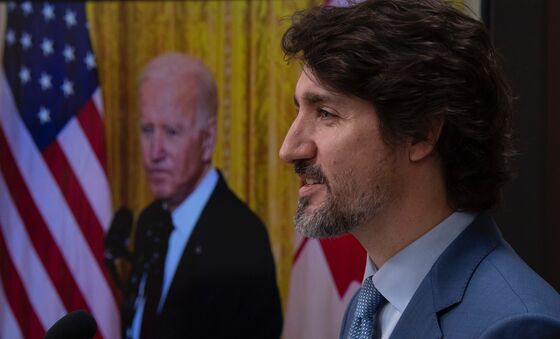 "The United States is and will remain our closest ally, but it could also become a source of threat and instability," says a newly published report written by a task force of former national security advisers, former Canadian Security Intelligence Service (CSIS) directors, ex-deputy ministers, former ambassadors, and academics.
Also Read: Democrats reject Biden's mask mandates fearing Canada style 'Freedom' protests in the US
Trucker's protests drew support from politicians in the U.S. and from conservative media outlets, including Fox News, says the report.
"This may not have represented foreign interference in the conventional sense, since it was not the result of actions of a foreign government. But it did represent, arguably, a greater threat to Canadian democracy than the actions of any state other than the United States," the report says.
"It will be a significant challenge for our national security and intelligence agencies to monitor this threat since it emanates from the same country that is by far our greatest source of intelligence."
A report from a task force of intelligence experts suggests that one area in need of a policy pivot is Canada's relationship with the United States. Canadian president is insecure of the conservatives turning more anti-government by getting inspired by US conservatives or Trump itself. Seemingly, Justin Trudeau is going to scrap its long-standing partnership with America just for the sake of his politics!