Singapore's beloved de-facto national dish – poached chicken and rice, are reeling under waning supplies. This came after the neighboring country Malaysia banned exports of the meat in an attempt to ease the domestic price increases. For decades, Singapore has relied on its closest ally and neighbor – Malaysia, for a third of its total poultry imports. Singapore facing chicken shortage is like McDonalds with no burger.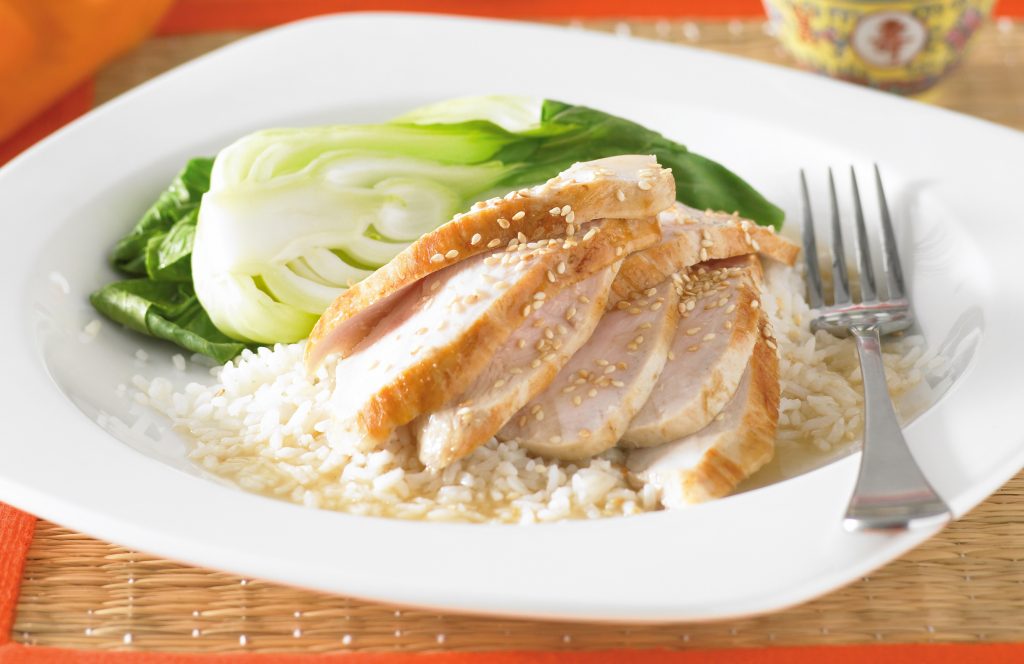 Singaporeans can run out of their favorite dish
The Malaysian Prime Minister, Ismail Sabri Yaakob, announced last week that the country would block exports of 3.6 million chickens a month from 1 June to stabilize the supply at home. Singapore relies on Malaysia for a third of its poultry imports. Now, this ban is expected to lead to price increases and shortages in Singapore.
Food stalls in Singapore are encountering snaking queues as the public is rushing to these stores to buy chicken dishes after learning about the ban. According to the local media reports, some supermarkets and wet markets are running short of chicken.
Daniel Tan, the owner of a chain of seven stalls called 'OK Chicken Rice', told Reuters that Malaysia's ban would be "catastrophic" for vendors.
"The ban would mean we are no longer able to sell. It's like McDonald's with no burgers," he said. Tan's stall depends upon the supplies from Malaysia, which mostly exports live chicken to Singapore.
Bad news for Singapore
Here's a bad news for the fans of Singapore's much-loved dish. Some vendors have resorted to stop selling chicken altogether and instead find alternative dishes. Malaysian Prime Minister last week announced that his country would ban live chicken exports to Singapore from June in an effort to handle a domestic shortage.
Meanwhile, the Singaporean government is assuring that there will be surplus amounts of chicken to go around but this will bring along a sharp rise in the poultry prices according to the traders. Currently, traders are paying $3 for a whole chicken, but they expect prices to surge as stocks dwindle and that price could soon increase to $4-5 per bird.
The 'Chicken-Rice' crisis
The 'chicken-rice' crisis might be one of the latest signs of food shortages that are being experienced across the world. The factors contributing to the food shortages include the Russia-Ukraine conflict, covid-related supply-chain problems and extreme weather, all pushing the prices higher.
An elderly chicken seller Ah Ho and his son Thomas say the price of chicken had already been high for quite some time in Singapore. "The business of selling chicken has been on the brink for months so it hasn't been anything new for us," Ho said.
Their chicken stall had run out of stock, with even less popular items such as gizzards having sold out. "Our fate is now in the hands of suppliers and how much they want to jack up prices to turn profits," Thomas said.
For the father and son, who have been in the business for more than three decades, survival has always been hard — but now it is about to get harder.
"Nobody knows what's going to come in the next months or how long this shortage will go on but with the way it's looking, it might finally be time for us to throw in the towel and close shop," Thomas said.
Also Read: Heavy Chinese propaganda is turning Singapore into a Chinese colony
Can the alternative survive?
A short-term solution to this catastrophic ban could be to import more frozen chicken from countries like Thailand and Brazil, but for the legions of chicken-rice sellers across the island, this simply isn't an option.
"Frozen chicken? You expect us to cook chicken-rice using frozen chicken? It will not taste good," hawker Madam Tong said with a laugh. That's the reason why we say that Malaysia's food export ban leaves Singapore hopping like a headless "chicken"
Watch –