In May, the European Union had announced ostentatious plans to phase out 90% of Russian crude oil imports by the end of the year. EU said Russian oil will be completely banned, barring supplies through oil pipelines. EU had fancied that this announcement will send shivers down the spine of Vladimir Putin, but turns out that the Russian leader was hardly concerned; not because he didn't care about Russian energy exports but because he already had a 'plan B' on his mind.
Putin's plan B to evade European sanctions
So, what is Putin's 'plan B' to bypass EU sanctions? The answer is Kazakhstan. Kazakhstan recently announced that it's going to rebrand its oil. So far, Kazakhstan would export its oil under the brand REBCO, Russian Export Blend Crude Oil, which the world knows better simply as Urals crude. However, Kazakh exporters have come into the crosshairs due to this tag. Various European importers are shunning Kazakh oil exporters due to EU's oil embargo even though there are no restrictions on Kazakh oil supplies.
So, Kazakh is now putting this branding problem to the rest. Kazakhstan would export its oil under the 'KEBCO' tag or 'Kazakhstan Export Blend Crude Oil' tag. CNPC-Aktobemunaigaz, a Kazakh oil producer that ships its oil through Russian ports, said that the move was taken due to recent "geopolitical changes." The company said, "this is intended to avoid negative effect of the changes on Kazakh oil exports via Russian ports."
Kazakhstan-sized loophole in EU's oil ban
Fair enough! At first glance, it looks like business as usual! But ask Russia, it's not! Well, one must not forget that Kazakhstan uses Russian ports to export 96% of its total oil exports to the world. Now, there exists a Kazakhstan-sized loophole that Russia can effortlessly exploit to keep flooding European ports with Russian oil. Since, both Kazakh and Russian oil have similar properties, it would be an arduous task for the EU to verify that only Kazakh oil is exported under the 'Kazakhstan Export Blend Crude Oil' tag. In other words, Russia can easily use the 'KEBCO' tag to sell its own oil to Europe right under EU's nose.
Greek shipping companies in collusion with Russia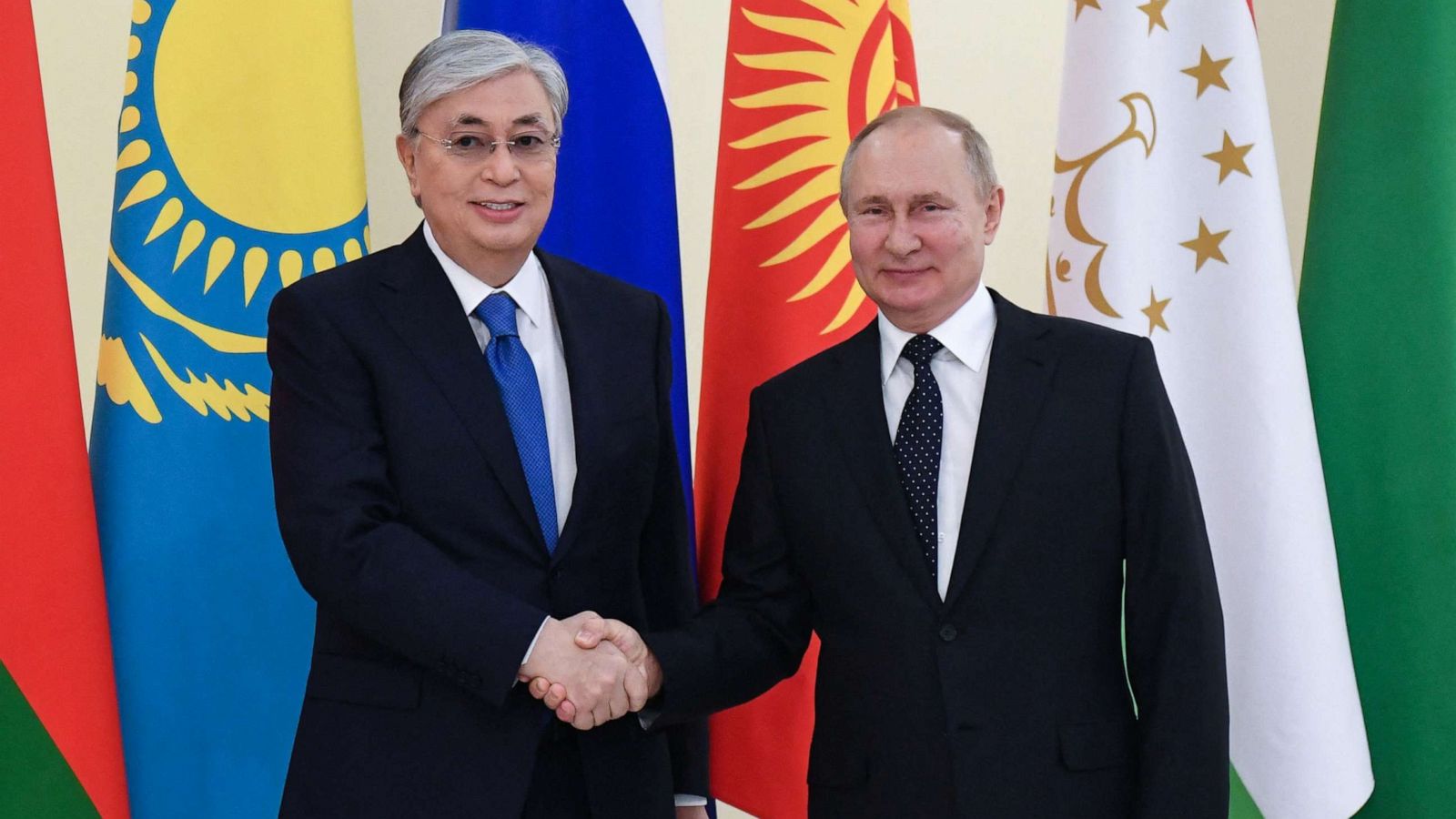 With blessings from Greek and Kazakh oil shipping companies, Russia can execute its Plan B very easily. TFI Global recently reported how Greek companies are already minting profits by helping Russia evade shipping restrictions. From the Russian port of Kavkaz which lies on the north of the Black Sea, Greek ships have been loading oil from the Russian ships. The move effectively camouflages Russian oil.
Read More: Putin found a willing partner in Greece to sell off Russian oil in Europe
According to a report by Sunday Times, Greek-owned Minerva Marine transports the disguised Russian oil to buyers in Greek waters. The data obtained by the British newspaper said that ship-to-ship transfers in Kavkaz have risen ten times after the Ukraine war.
Now, it would be childish to assume that EU isn't aware of the Russian plan or the existence of this loophole. But who cares? EU wants to come across as the defender of Ukraine's sovereignty for the rest of the world, but it also has an economy worth $18 trillion to take care of! And it needs Russian crude to sustain, and in fact, expand this economic prosperity. So, even as EU prepares to divorce Russia by the year-end, it would only be Russian oil that will keep European engines up and running for the years to come!