Russia and Ukraine are known as the "breadbasket of Europe". Both are significant agricultural players, sending about 12% of all food calories traded globally. They are significant suppliers of basic agro-commodities such as wheat, maize, and sunflower oil, as well as the world's leading exporters of fertilisers.
For their basic food supply, certain regions rely heavily on imports from these two countries. In North Africa and the Middle East, Russia and Ukraine contribute more than half of all cereal imports, while Eastern African countries import 72 per cent of their cereals from Russia and 18 per cent from Ukraine respectively.
These agricultural products were transported via Black Sea ports. Before the conflict, Ukraine used to export 98 per cent of its cereals and oilseeds across the Black Sea, at a rate of up to six million tonnes per month. However, because most of these ports have been taken over by Russia, transporting food grains into Europe and other parts of the world has become extremely difficult.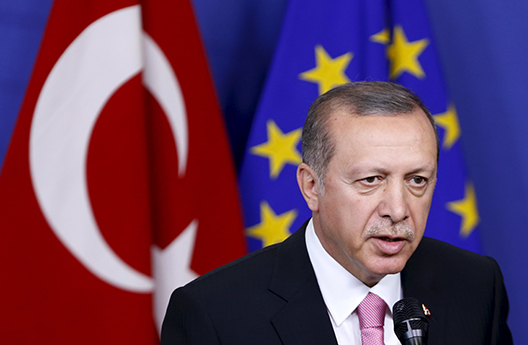 Turkey throws cold water on UN's plans
Against this backdrop, the United Nations recommended a plan to build a marine corridor for Ukrainian exports. Turkey, however, has shattered all of these idealistic dreams. Turkey remarked that it is vital to communicate with both Russia and Ukraine in order to build this route. Turkey has unequivocally stated that Ukrainian exports will not be permitted to pass through its straits, which are part of the UN's proposed maritime route, without Russian agreement.
This is, without a doubt, a major setback for Europe. The question is, why is Turkey imposing these restrictions? There are two plausible explanations for this:
The Greece factor is one of them.
The other is the admission of Sweden and Finland to NATO.
Let's start with the 'Greece factor'. As we all know, the Cyprus issue has been at the heart of numerous previous disputes between Turkey and Greece. In August 2020, for example, when a Turkish and a Greek ship collided, both countries were on the verge of war. The EU, however, had appeared to be split on the issue. Angela Merkel, the former German Chancellor, used all diplomatic means at her disposal to avert more violence. On the other hand, France pushed Greece to be more proactive and supported its maximalist goals. As a result, Turkey may be aiming to win the backing of the entire European Union by putting such a condition on Ukrainian wheat entering Europe.
When it comes to Sweden and Finland joining NATO, the world is aware that Turkey is utterly opposed to their membership request. Turkey claims that Sweden and Finland's long-standing support for Kurdish "terrorists" jeopardises its national security. Kurdish parties such as the YPG have long sought refuge in European capitals. Turkey also claims that the Nordic countries provide safe havens for the Gulen organisation, which it accuses of being involved in a 2016 coup attempt. As a result, Turkey is likely to exploit the idea of a proposed maritime route as leverage to encourage Europe not to allow both of these nations to join NATO.
Turkey appears to be aware of when and how to strike the appropriate chords. The Turkish President, Recep Tayyip Erdogan, seems to have clearly won this game against the European Union.