Every sector in the 'liberal party led' New Zealand is in shambles. From the economy to the health infrastructure has deteriorated. When it comes to the healthcare system, it is in such disarray that patients are queuing outside the hospital. In a separate occurrence, a "healthy" 50-year-old woman died of a brain bleed recently. The hospital advised her to wait at least 8 hours for a response from staff before receiving suitable care.
Health care is in disaster condition
Top emergency doctor John Bonning told the Herald, that last week hospitals across the country were seeing "record-level delays and record numbers of patients".
It has been claimed that years of neglect and underinvestment in the health sector have put considerable strain on the system. It hasn't been functioning as well for both the patients and as well the health workforce of the country.
All of this is unquestionably taking place under Jacinda Ardern's leadership. She has been a failure from every angle. Even when it comes to dealing with New Zealand's economy, she has failed miserably.
Read More: New Zealand copied China's zero-Covid policy. The result is here
New Zealand's economy is in shambles
Recently, economic data was released in New Zealand which highlights the failure of the liberal government led by the 'Icon of leftists' Jacinda Ardern. The Gross Domestic Product (GDP) of the small island nation has gone into negative territory exposing the flawed handling of the economy by the 'liberal' government. The GDP has contracted by 0.2 per cent and the clouds of recession loom over the Kiwi economy. This has crippled businesses throughout the Island country.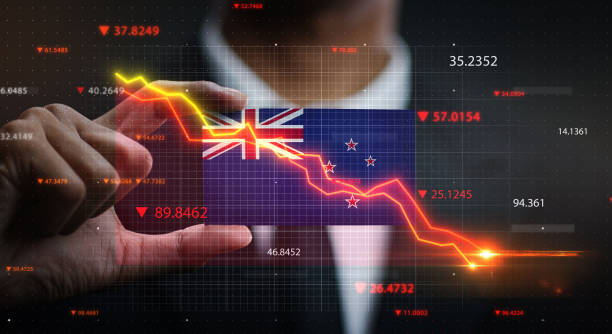 Kiwi citizens are struggling with critical staff shortages and record unemployment. Further, there is a huge shortfall in demands for goods and services resulting in steep job losses. But what could be the cause of this economic downturn, which affects every sector of the country? It's the result of putting all of your eggs in one basket. We're discussing New Zealand's economic reliance on China. China and New Zealand are close trading relations. China is New Zealand's most important trading partner, with two-way trade (goods and services exports and imports) totalling more than NZ$33 billion.
Chinese ports are jammed, supply lines are slowed, and New Zealand exporters have no method of getting their goods to their main trading partner.
New Zealand has put all of its eggs in the Chinese basket in recent years, and the Kiwis are now paying a high price for it.
As a result, Jacinda's popularity has dwindled since she took office in 2017. With Ardern's liberal attempts to address rising Covid cases, the country is grappling with rising living costs: the annual inflation rate is currently at 5.9%, and Ardern's Labour Party has been eclipsed by the right-wing National Party.
WATCH: