The Biden family is day-by-day becoming Kardashians of US Politics. The drama in the family is never-ending. Till now, we thought Hunter Biden is the dirtiest man alive in history, but now some new information reveals that Joe Biden is much worse than Hunter Biden. As Joe Biden looks for another term and smooth passage for the senate, the biggest hurdle he was facing in his way was the history of Hunter Biden's sneaky business dealing.
But, as the mid-terms are nearing, now the whole family is becoming a hurdle in Joe's pathway. Aimee Harris, a Florida resident is being forcefully investigated by the FBI as she sold Biden's daughter's journal.
This journal included highly sensitive information regarding Biden's family and many of this journal contains some really disturbing points. This journal will make you feel, that Hunter Biden is a saint in front of Sleepy Joe.
Biden's Daughter showered with Biden
Daughter of the Joe Biden, Ashley Biden's Journal has revealed some really meaty information. Ashley claims that bathing with her father, the US President Joe Biden has contributed to her sex addiction.
According to an entry dated January 30, 2019, Ashley stated, I have always been boy crazy,' she wrote. 'Hyper-sexualized @ a young age … I remember somewhat being sexualized with [a family member]; I remember having sex with friends @ a young age; showers w/ my dad (probably not appropriate)."
Other entries detail Ashley – who is the only child shared between President Biden and First Lady Jill Biden – struggling with a recent relapse at the time while also expressing her gratitude for her parents.
Furthermore, Daughter of the Joe Biden wrote that her addiction was told later on, "I relapsed. F—— again," she wrote in one entry dated March 16. "The difference this time around was that I told Elizabeth, Mom + Dad, this morning. Mom + Dad worried but were incredibly supportive. I am so lucky to have them on my side."
These entries are enough to snub the carrier of Joe Biden forever.  Surprisingly, this information comes just days after the 30 GB data leaked online from Hunter Biden's iPhone.
Read More: Biden's sister blames Donald Trump for exposing her nephew Hunter
This also coincides with Hunter's ex-wife, Kathleen Buhle, releasing her memoir detailing a bunch of new shocking stories connected to her 24-year marriage to Biden's 52-year-old son.
Hunter is a saint in front of Biden
This is one of the dirtiest secrets of Joe Biden and his family. Most of the shocking entries within the journal are writings about Ashley's battles with sex and drug addiction. But, here is a question, why did Ashley take a shower with her Dad? And how the hell did Biden allow it.
The media labels 'Hunter' as evil. Indeed he is evil. But, Joe Biden is a demon. There have been numerous pieces of evidence raising questions over Joe Biden's character too. But, this revelation is something not welcomed at all.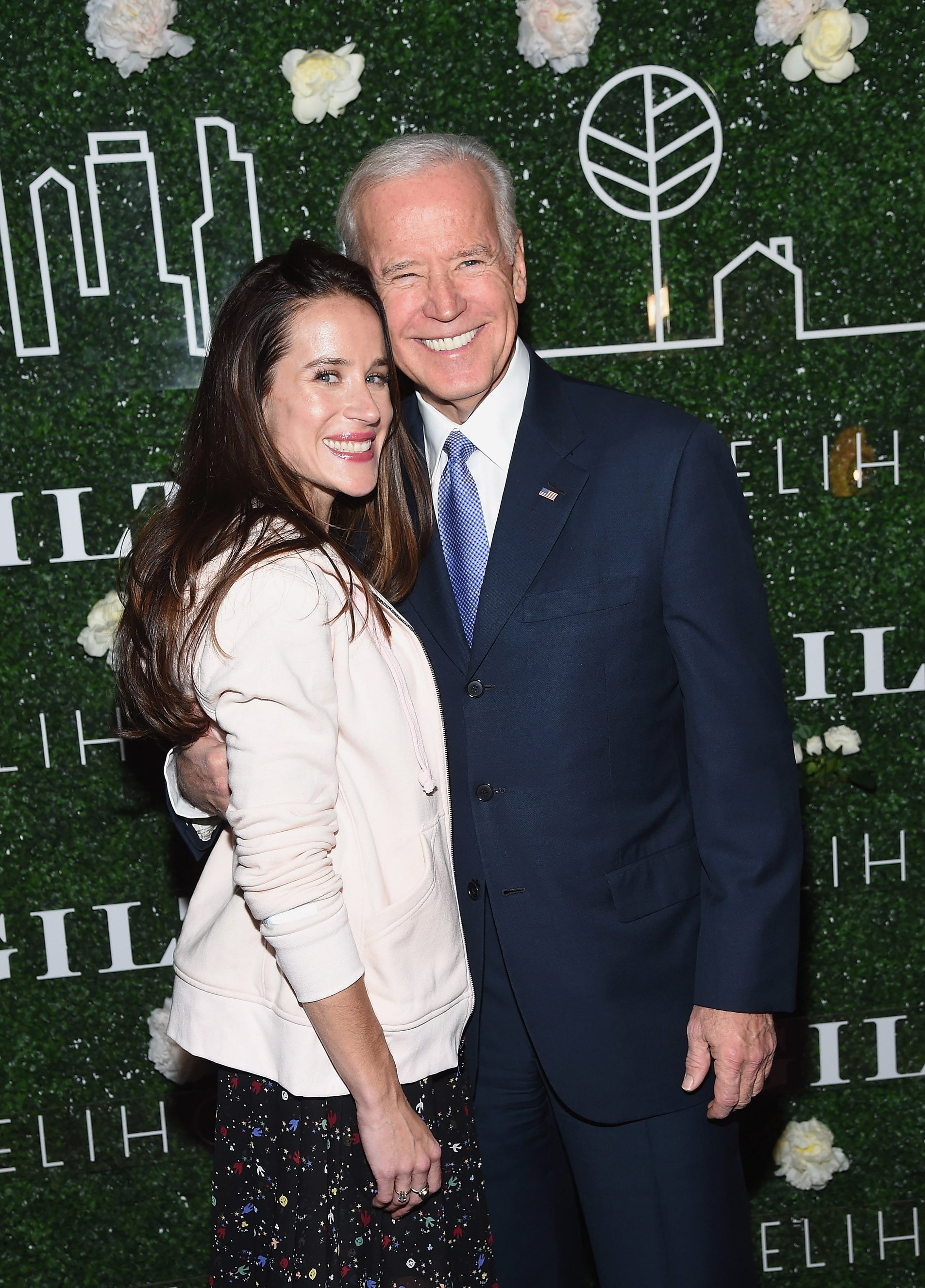 Earlier, two women had also shared uncomfortable stories about the former vice president's past behavior: former Nevada state assemblywoman Lucy Flores claimed that Biden once invaded her personal space ahead of her campaign event, smelling her hair and planting a slow kiss on the back of her head.
While former Democratic aide Amy Lappos claimed, that Biden once put his hand around her neck and pulled her in to rub noses. But, Biden showering with his own daughter is the most pathetic thing one could have ever imagined.
These shreds of information are enough to state that Joe Biden is eviler than Hunter Biden. The Bidens will never talk about it openly; if they will, it will be just a denial. But believe us, the FBI investigating Aimee Harris over her dairy is enough to conclude that revelations are true to some extent.