The 'Metoo' campaign began to spread virally as a hashtag on social media in October 2017 after many sexual-abuse allegations against Harvey Weinstein were made public. Eventually, the movement exposed not only the high-profile figures but throughout the societal strata, 'Metoo" cases emerged.
What if we tell you that sexual harassment cases have been recorded within an organisation that not only supports and promotes human rights but is also the origin of many of these rights?
We're talking about the United Nations. Yes, the UN too got Metoo'd.
Surfacing of many #Metoo cases
On October 15, 2017, American actress Alyssa Milano posted on Twitter, "If all the women who have been sexually harassed or assaulted wrote 'Me too' as a status, we might give people a sense of the magnitude of the problem." Soon after, prominent American celebrities including Gwyneth Paltrow, Ashley Judd, Jennifer Lawrence, Uma Thurman, and others made a number of high-profile postings and comments.
The widespread media coverage and discussion of sexual harassment, especially in Hollywood, resulted in high-profile job terminations, as well as criticism and outrage. After millions of people started using the phrase and hashtag, the expression soon began to spread to dozens of other languages as well.
Read More:  Israel rips into United Nations' one-sided and borderline anti-Semitic report
Story of sexual abuses at UN
Recently, a BBC documentary, The Whistleblowers: Inside the UN,  showcased tons of allegations of corruption, scandals and cases of sexual harassment. It further broadcast how management turned a blind eye to wrongdoing and sexual abuse.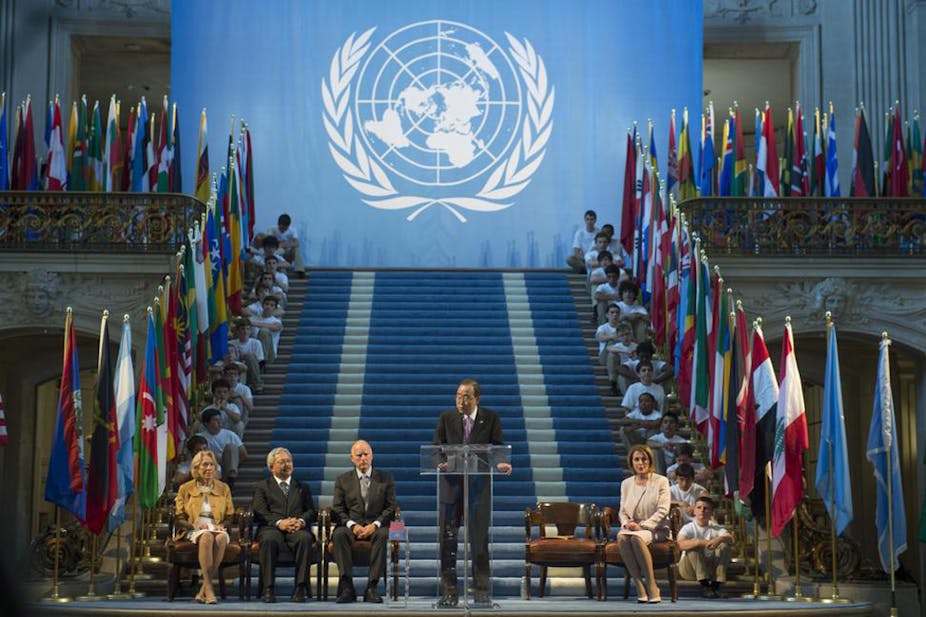 Testimonies in the documentary reveal how many personnel in the organization use their power and position to harass female employees. Through these testimonies, many women employees made detailed allegations about their careers being derailed when they reported senior colleagues for serious sexual misconduct.
The trauma of these employees has not been limited to sexual abuse. In fact, staff members who tried to report allegations told the BBC they had been penalised after speaking out and some were even sacked.
In the film, Ms Sen — who was appointed as the spokeswoman on harassment, assault and discrimination in 2018, said there were women at the UN who had been "approached, accosted and raped". The more men were allowed to get away with it, she said, "the more they will keep doing it".
She has stated that the "deeply upsetting" testimonies are not surprising to her, according to BBC Newsnight.
Although the organization has a system of addressing all the staff complaints internally through the Office of Internal Oversight Services (OIOS) but it has no legal authority. A covert tape that was given to the BBC reveals that the OIOS is occasionally ineffective.
It shows Ben Swanson, the investigations division's director, speaking to a staff gathering. He claims that a senior female UN employee had sobbed to him about how an assistant secretary-general had placed his hand down her pants. He claimed that the woman was urged not to disclose the alleged attack because the accused was a "favoured son," therefore she was discouraged from doing so.
Martina Bostrom, a former senior advisor for UNAIDS, told the BBC that she was also a victim of sexual harassment at work. "Sexual abuse, exploitation and harassment in the UN happen in headquarters, it happens Monday to Friday. It happens during regular work hours, it happens everywhere," she said.
This is the most despicable thing that could possibly occur in a reputable organisation that is intended to combat such types of crimes. It is absolutely repugnant to see that an organisation that prides itself on promoting gender equality is producing cases of sexual harassment and exploitation.