The G7 summit has been exposing the true intentions of some of the Western nations. An attempt to heighten their own agendas at the cost of millions of Russian and Ukrainian lives does not seem too troubling for the likes of the UK Prime Minister Boris Johnson. It looks like Johnson has been reading too much literature and has used his latest hobby to communicate his evil plans. Johnson's attempt to diminish the public backlash that would be incurred against his plans by using a literary theme would possibly not yield many results.
Europe seems to be divided on the issue of the ongoing war. A clash of opinions can be witnessed by the different stands taken by the United Kingdom and France, the two major NATO allies of Biden.
Macron Wants "Peace"?
The French President stated this during a press conference with the Presidents of Ukraine, Italy, Romania, and Germany in Kyiv.
"Since there is war in Ukraine today, which brings heavy losses and suffering every day, I assure you that we will do everything so that Ukraine can choose its own destiny, and make its own choice. It is Ukraine that will decide when to end the war and when to sit down for negotiations," Macron said.
EU members Italy, Germany, and France, though allied with Biden's ambitions, are not comfortable with creating newer problems with Moscow due to considerable economic ties and energy dependence. The United States had to remove sanctions from its arch-rival Venezuela and allow for oil export to Italy amid the crisis to avoid Italy's alignment with Putin. Similarly, Germany's dependence on Russian energy is well known. France, in an attempt to counter the UK's attempt to grow its influence, is keen to shift east.
Corporations based mainly in Italy and Japan that pulled out from Russia after the war are negligible even after the decisions made by the G7. The changing geopolitical situation and the combined effort of the US and UK to push their own interests at the cost of their allies could isolate Johnson and Biden.
Read More: Orwellian "Ministry of Truth" becomes a reality in Biden's America
Johnson's Plan To  Reclaim UK's Lost Glory 
The ongoing war between Russia and Ukraine is being seen by the UK as a means to reclaim its lost glory. The diminishing influence of the UK after the Second World War is what has troubled all former Prime Ministers of the UK. Johnson, however, seems himself fit and in the perfect scenario to get the ship moving.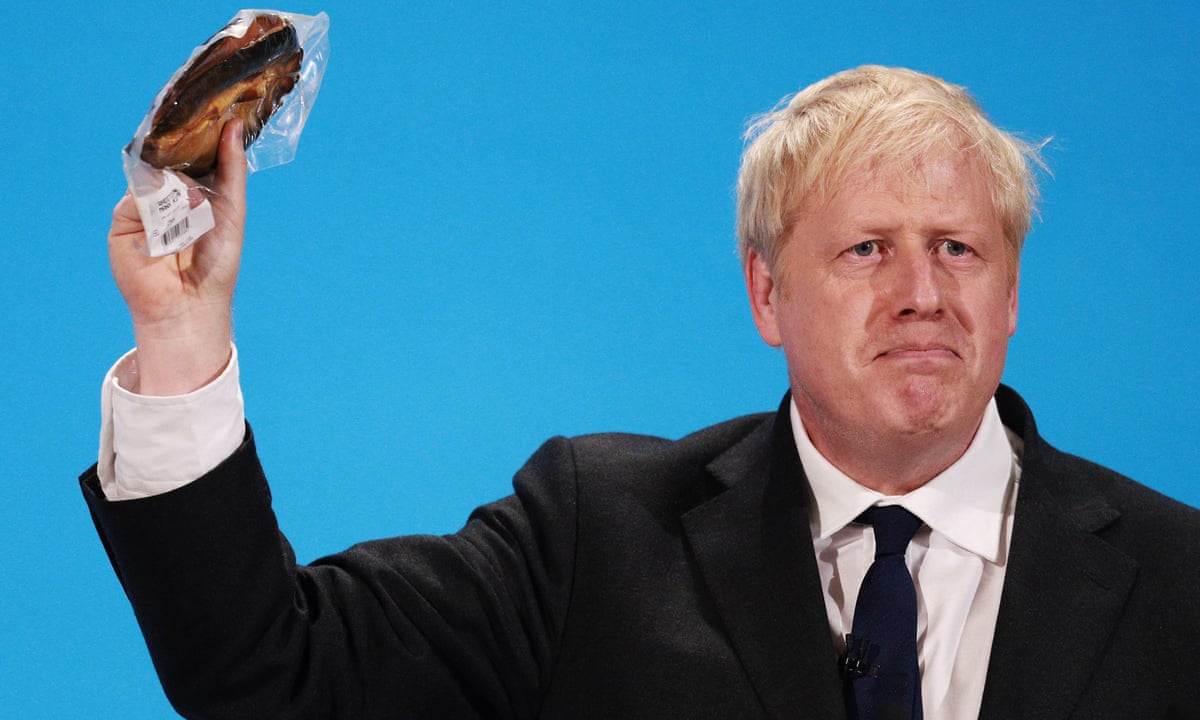 British Prime Minister Johnson made everyone anxious after paraphrasing 1984's infamous "war is peace" slogan during his latest meeting with Macron. Quoted by George Orwell " War is Peace" is considered to be an oxymoron.
London's official readout of their interaction at this week's G7 Summit in Germany revealed that "The Prime Minister stressed any attempt to settle the conflict now will only cause enduring instability and give license to manipulate both sovereign countries and international markets in perpetuity."
Read More: With the introduction of 'Thought Crime', Big Brother Biden turns the US into an Orwellian State
Johnson is playing the blame game and is targeting Putin as an expansionist. His attempt to prolong the war will help the UK boost its national power. London has been experiencing a constant decline in national power ever since Brexit was announced and is attempting to prolong the war to stay in popular culture, develop better trade, and acquire modern technology in the shadows of a "Righteous War" through support from powerful nations.
Boris is using the old trick in the book by quoting Orwell. "War is Peace" in context dumbs down for the common citizen as a warning to be aware and not be misguided by leaders on the issue of waging war against a so-called common enemy.  The elite are using this slogan to unify nations against a false anti-Russian sentiment amid US decreasing influence.