Four days after Russia invaded Ukraine on February 28, 2022, Ukrainian President Volodymyr Zelenskyy demanded that his nation be admitted to the European Union (EU) right away. Even while all 27 EU members have openly approved Ukraine's candidate status, big powers like Germany are scared of Ukraine becoming a member of the EU. Wondering why major power like Germany is hesitant about Ukraine's membership?
Since the onset of the war, Germany has been supporting Ukraine in the war against Russia. It has provided financial and military aid to Ukraine.
Germany's change of heart
Germany was one of the first countries to impose an embargo on Russia, including restrictions on imports of gas. It also suspended the newly built Nord Stream 2 pipeline project, which was supposed to bring gas from Russia.
Ukraine was also granted candidate status for membership in the European Union (EU) with Germany's explicit approval.  But it appears that Germany is now contemplating its decision to back Ukraine's EU membership.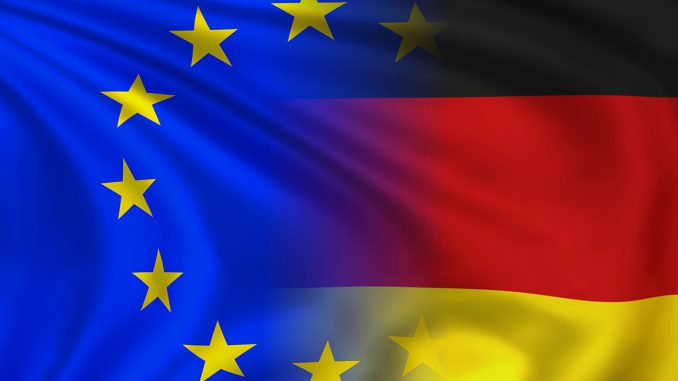 Despite the outward support of Kyiv's membership, Olaf Scholz has raised few qualms if Ukraine is given accession to the bloc.  He fears that if Ukraine becomes a part of the EU, it would tilt the power balance away from the power engines of EU i.e. Germany and France to Ukraine and other central and Eastern European nations (EU).
Let us explain this power equation to you clearly. Presently, under the bloc's current voting system, the number of countries voting and their population is taken into account. So, as per these norms, Germany and France have the major voting power. Therefore, once Ukraine gets accession to the EU, Kyiv would have nine per cent of the EU's total powers. Mind it nine per cent!
Read more: Germany's support to Ukraine pushes the country to the brink of a civil war
Ukraine's own power bloc
Additionally, the combination of these forces with Poland, a close ally of Ukraine, would make the group more potent than Germany. In addition to this, Central and Eastern European allies would also easily give the bloc a majority that is more potent than the traditional Franco-German power base.
Dr Nicolai von Ondarza, of the German Institute for International and Security Affairs said, "This would shift the balance of power within the EU further away from Germany and France more towards Central and Eastern Europe, where the countries, together with the Nordics, for the first time would become a more sizeable bloc in terms of voting power."
Though Germany has put forward the idea to reconfigure the voting system of the EU so as to ensure that countries like Ukraine and its allies cannot form the new power bloc in order to secure extra funding from their rich Western allies. Germany and France want the national vetoes to be scrapped in order to stop smaller EU members from thwarting their ambitions.
However, it's not just that major power like Germany is raising concern over Ukraine's accession to EU, even the small countries like Portugal and the Czech Republic have questioned whether Ukraine should be welcomed into the bloc, given the state of its economy.
According to pre-war calculations, if Ukraine joined, its economy would be the weakest in the entire EU. Countries like Portugal and the Czech Republic would be forced to pay more into the EU budget than they would get back in funds as a result, making them a net contributor for the first time.
The Ukrainian president emphasised, however, that Kyiv would not consciously attempt to forge a new power bloc within the EU in an effort to tip the scales in favour of Eastern and Central Europe. He gave the member nations of the union assurances that it wouldn't abuse its authority. However, Zelensky cannot be trusted given his lust for power. And after Ukraine is admitted to the EU, he will undoubtedly pose a threat by forging his own power bloc.
WATCH: