Back in 2020, when Canada was hoping to secure a seat for itself in the United Nations Security Council (UNSC), it ended up getting a rude shock instead. Canada was running against Ireland and Norway for the two "Western bloc" seats. Norway secured 130 votes, while Ireland got 128 and Canada managed just 108. It was indeed a humiliating defeat as Trudeau himself was heavily invested in the campaign, whose administration shelled out roughly $1.74m for boosting its winning chances.
Fast forward to March 2022, Trudeau was addressing some of the 705 elected members of the European Parliament, when he got another brutal international embarrassment served on his platter. Soon after Trudeau's address, one Croatian MEP said Canada once stood for civil rights but now seems more like a "dictatorship of the worst kind." It was in response to the inhumane muzzling of the Truckers' protest by the Trudeau regime.
Click here to access TFI Global's coverage on Canada
Canada's miserable diplomacy
These two instances are enough to portray the miserable condition of Canada's diplomacy on the world stage. And now Ottawa-based think tank MacDonald Laurier Institute (MLI) has signalled that mending Canada's relations with India should be an urgent priority of the government to resuscitate its geopolitical ambitions. Given the rising importance of the Indo-Pacific region in the new world order, and India's ascending geopolitical clout on the world stage, it's time for Canada to take diplomacy with India seriously.
The think tank wrote in a commentary, "Canada has already fallen behind its closest allies, the US and Australia, in building a partnership with India. As the Indo-Pacific continues to rise in importance, it is in the Canadian interest to define a leading role for itself with India towards a more secure and prosperous world." The experts at MLI noted that while Joe Biden and other leaders were "working to improve western cooperation with India, Canada is entirely missing in action."
Why does Canada need India?
Simply put, India is the answer to Canada's deepening geopolitical crisis. India, being the world's fifth-largest economy, can help Canada diversify its trade relations. When it comes to trade, Canada has effectively put all of its eggs in USA's basket. USA currently dominates more than three-fourths of Canada's total trade with the world. In the financial year 2022, Canada was India's 36th largest trading partner. By the way, India and Canada are already working on the second round of negotiations for a free-trade agreement. But Indian officials fear Canada's longstanding tacit support to Khalistani extremists may scuttle Ottawa's trade deal ambitions.
Click here to access TFI Global's coverage on Canada
Doing away with Khalistanis: A prerequisite for Canada to mend ties with India
Today, Khalistanis have hijacked the steering wheel of the nation, which has so far prevented Indo-Canadian relations from reaching their potential. For instance, Jagmeet Singh, a coalition partner of the Trudeau administration, is a proven Khalistani, who was once denied a visa by the Indian government on the charges of his involvement in fuelling the Khalistani agenda in the West.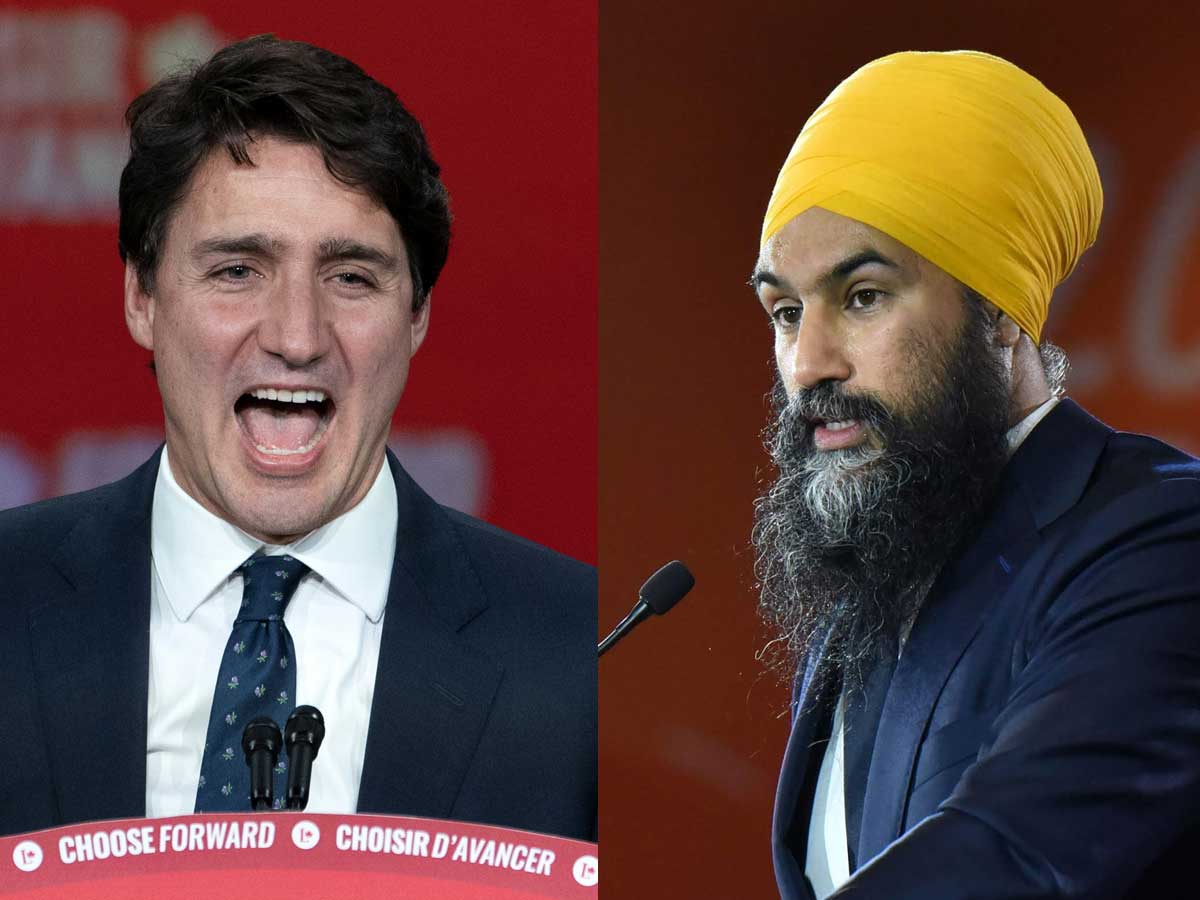 Trudeau's brazen pandering to these Khalistanis is taking a heavy toll on Canada's diplomacy with India. As a result, Canada is close to becoming a global pariah. Canada just can't afford to ruin its ties with a nation that boasts the world's fourth-strongest military, fifth-largest economy and nation that plays a key role in the West's efforts to contain the dangerous rise of Chinese aggression.
Click here to access TFI Global's coverage on Canada
But where does Canada stand in such initiatives aimed at checking China's rise? In Quad, which comprises India, Japan, US and Australia; Canada is missing. In the AUKUS security pact between Australia, UK and US, Canada is again missing in action. Simply, no one is taking Canada seriously. The world considers Canada the fifth wheel of USA's diplomacy. Not even a single nation views Canada as a leader in world geopolitics.
For Trudeau to take up the leadership role on the world stage, he must relinquish his administration's support to Khalistani terrorists. To mend Canada's diplomatic relations with India, Trudeau must make Khalistanis an untouchable entity in Canadian politics. That's the only way he can steer Canada out of the diplomatic mess he has landed his nation in.
WATCH: