Singapore's energy woes are never-ending. Singapore has been facing the heat of an energy crisis every once in a while. And the current global energy prices hike has rubbed salt into its wound.
Singapore's government efforts to help the electricity sector have fallen flat time and again. And now the energy crisis is coming back to bite its economy.
Volatile electricity prices in Singapore
The country's strategic location on the strait between the Indian and Pacific oceans has made it the largest port in Southeast Asia and one of the world's most important commercial centres of the world.
Singapore generates 95 per cent of electricity from natural gas. Four natural gas pipelines from Indonesia's South Sumatra and West Natuna gas fields, as well as Malaysia, export almost 80 per cent of Singapore's electricity. Its 70 per cent of LNG comes from Australia and the United States.
The ongoing Ukraine war has led to volatility in the global gas and oil prices which in turn has given rise to an electricity crisis in Singapore. In Singapore the electricity prices have already risen by 10 per cent amid the Ukraine war.
And on Monday night, the price of a megawatt-hour spiked to S$4,499.93 ($3,207) for around 30 minutes, more than 13 times the daily average.
Henry Gan, senior vice president of EMC said that the price hikes happen when there are supply issues. He emphasized that the electricity prices in Singapore return to normal as soon as the supply issues are resolved.
James Whistler, managing director of Vanir Global Markets Pte said, "Volatility in global gas and coal prices will continue to wreak havoc on markets dependent on these fuels" until the Russian supply chain stabilizes.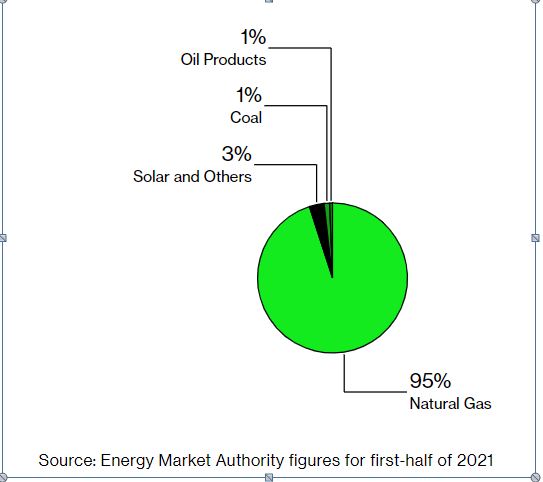 Though, the volatility is inflicting a huge loss on the electricity companies. Since they sell to customers at a set price yet purchase electricity on the wholesale market, any sudden change in price results in significant losses. The price increase harms the government's efforts to liberalise the factor to boost competition among the companies as several companies leave the market after suffering losses. Earlier all customers bought electricity from state-owned grid operator SP Group. Less competition leads to high prices and fewer choices for customers.
Last year, electricity supplier iSwitch Energy ceased its operations because of the "current electricity market conditions" and at least three retailers stopped accepting new clients because of the spontaneous price hikes.
Read More: Malaysia's food export ban leaves Singapore hopping like a headless "chicken"
Singapore's green energy dilemma
By 2035, Singapore intends to significantly reduce the carbon footprint of its power industry, by importing around 30 per cent of its electricity from low-carbon sources, such as renewable energy plants.
In the first quarter of 2020, Singapore reached its 350 MWp solar target for the year. Longer term, we are striving to construct at least 200 MW of energy storage beyond 2025, as well as a new solar objective of at least 2 gigawatts-peak (GWp) by 2030.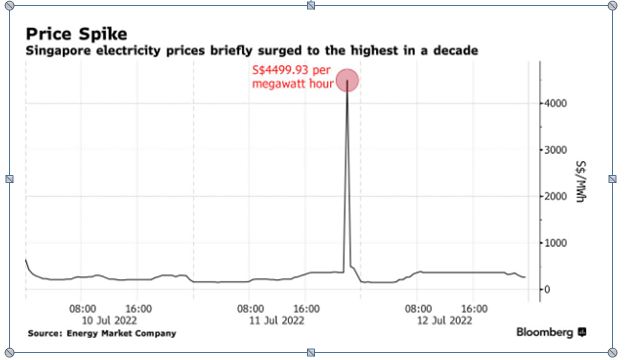 Singapore has begun importing hydropower from Laos on Thursday via Thailand and Malaysia. This is the city-first state's sustainable electricity import. It has also signed a deal with Australia's Sun Cable Project of $20.7 billion to import solar power. The project aims to satisfy 15 per cent of Singapore's electricity demand.
Its efforts were dealt a blow when Malaysia with whom Singapore was trying to strike a big deal announced a ban on the export of renewal energy exports.
However, with this pace, it'll take a long time to devoid its dependence on gas exports. The limited land and alternative energy options make the transition even more challenging for Singapore since it has to be always dependent on others. Its efforts have fallen flat so far. Steady and affordable electricity is a necessity for a country's economy and if such volatility remains in the Singaporean market for a long time, it will harm the country's economic prospects.