The West believed that its strategy for circumventing Russian dependence would be successful. But because it is in a never-ending rat race, the reliance factor has returned with an entirely different face. And this could be another setback for the allies.
More than a war of territory, the Ukraine war has become a war for oil. As the European nations decided to abandon the Russian energy supplies, the fuel prices skyrocketed and there arose an immense shortage of energy supplies in countries like Germany and Italy.
If anybody has adequate goods to fill the void left by Western sanctions, it is none other than the Gulf states. The European Union is actively engaged with Gulf nations like Iran, and Qatar to fulfill their energy needs.
Only a few days ago, Qatar insisted that EU members sign long-term contracts for LNG supply at the request of the US, while the EU tried some deceptive techniques to placate Iran. But, Russia is not in any mood to allow this, it is back with a plan that will help it to control every Qatari and Iranian gas pipeline.
Iranian gas pipeline: Russia inks new deal
Iran and Russia have joined hands for increasing their cooperation in the energy sector. As per media reports, just before the start of Putin's visit to Iran, Gazprom signed a US$40 billion memorandum of understanding (MoU) with the National Iranian Oil Company (NIOC) over a wide-ranging agenda of increased cooperation between Russia and Iran.
Gazprom's focus on strengthening Iran's LNG capabilities comes precisely at the time when EU nations want to drastically increase LNG imports in order to shore up their energy supplies. And we all know how Gazprom's assistance can impact the European supply lines. Gazprom has pledged its full assistance to the NIOC in the US$10 billion development of the Kish and North Pars gas fields that aims to produce at least 10 million cubic metres of gas per day.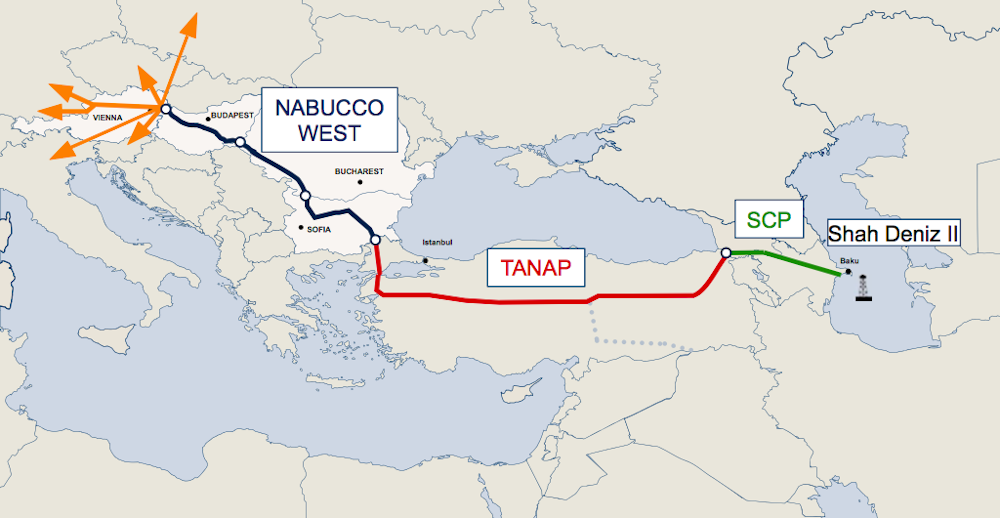 Whereas, there is also a deal worth US$15 billion project to increase pressure on supergiant South Pars gas field on the maritime border between Iran and Qatar between Gazprom and Iran. Furthermore, according to local media, Gazprom will be fully active in the completion of various liquefied natural gas (LNG) projects and the construction of gas export pipelines.
This might seem to be a casual deal, but it's not. This agreement is sufficient to uphold Russia as the mastermind behind Iran and Qatar's energy supplies when one looks at the greater geopolitical spectacle.
Read more: Iran, China, Venezuela and Russia join hands to send a naval armada to USA's borders
Snubbing Qatar and the West
Qatar wanted to play the role of a messiah in bailing out the EU via the South Pars gas field. But, through this agreement with Iran, Kremlin has simply screwed its ambitions.
Russia has put itself in a position to sabotage LNG exports from Qatar to Europe through the enormous South Pars gas field. The South Pars field, which covers an area of 3,700 square kilometers and contains at least 1,800 trillion cubic feet of gas and at least 50 billion barrels of natural gas condensates, is the largest gas reservoir in the world.
There are countless examples in recent times when Russia has sabotaged energy supplies that go to Europe in a bid to penetrate the continent completely.  Moreover, Iran is pretty sure it won't allow Brussels to have even a single drop of its oil.
After Russia, Iran has the second largest gas reserves in the world, and if the West wants Iranian gas, it needs to re-negotiate on Iran's demands as Iran seeks to re-enter world diplomacy by resurrecting a version of the Joint Comprehensive Plan of Action, colloquially known as JCPOA.
Read More: Iran and Russia are coming up with a freight corridor that will make them sanction-proof
Russia is now holding another pipeline in its hand. Whereas, Qatar's ambitions have fallen flat. Now, this new arithmetic is surely going to create new roadblocks for the West and its allies.