The United States and the United Kingdom have actively imposed sanctions against the Russian state and the United Kingdom has acted as an American proxy in Europe to rally support from several nations to intensify hostilities against Moscow.
London has also been supplying Ukraine with military and economic aid since the conflict began and as a result, the UK is facing record high inflation and is speedily heading towards a recession.
Conservative PM Boris Jhonson as a consequence of his support for the Ukrainian President has already lost his chair amid this time of crisis. Rishi Sunak, the former Chancellor of the Exchequer, was reportedly behind orchestrating the fall of Johnson; a colleague of his.
Sunak has since risen through the ranks and has been successful in gathering the support of the majority MP's of the conservative party. Presently, Sunak is up against Liz Truss for the post of Prime Minister. Conservative party members will now decide the fate of the next leader of the nation once the glitch in the voting system is resolved.
Truss was against Brexit and is often targeted for her policies. She has been an advocate for tax cuts amid rising inflation and an impending recession.
Sunak is the right choice for the U.K. because of his financial expertise. Owing to Sunak's rising popularity, the UK administration has initiated the process of abandoning the policies of former leaders and is now adjusting to the new developments.
It seems like Sunak would strive to free London from U.S.'s influence. Sunak, a conservative was expected to make a statement on the Ukraine conflict. However, he abstained from commenting in an attempt to demonstrate that he is no puppet of the U.S. and is expected to keep the U.K.'s issues as the top priority
According to the latest developments, London has relaxed certain restrictions that it had placed on Russia, allowing businesses to offer insurance and reinsurance to organizations with ties to Russia.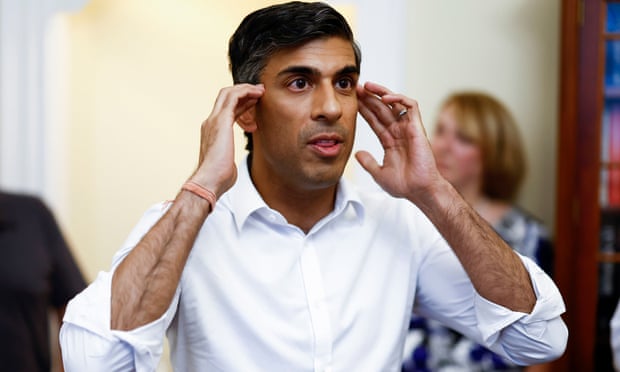 The restrictions, primarily viewed as a tool to damage the Russian oil trade, have been apparently put on hold over fears that such curbs would send crude prices up and further destabilize global energy security.
"There is no current UK ban affecting global shipments of Russian oil," Patrick Davison, underwriting director of the Lloyd's Market Association, an industry group for insurers at Lloyd's, has said. "Given the global nature of the [re]insurance industry, the existence of the EU restrictions may well impact appetite for Russian oil shipments in London," he told Financial Times on Sunday.
Last month, the EU allowed the Russian energy companies to sell oil to third countries. It looks like both the US and the EU are softening their stance on Russia. Sunak's accession to the post of the PM could further improve relations between Moscow and London and could help the UK finally break free from the suffocating influence of the United States.