During a phone call on Friday, Emmanuel Macron and Vladimir Putin decided that a team from the International Atomic Energy Agency (IAEA) should be deployed to the Zaporizhzhia nuclear power facility in Ukraine. Now, this was a watershed moment for the EU-Russia relations in the backdrop of Moscow's ongoing war in Ukraine.
Zaporizhzhia Nuclear Power Station, which is the largest nuclear power plant in Europe, has been a point of concern in the recent clashes between Ukraine and Russia. Russia seized control of the surrounding cities of Enerhodar and Berdyansk as well as the nuclear power station in Zaporizhzhia at the beginning of the conflict.
Recently, the power station came under heavy attack which ended up destroying three radiation sensors, which triggered concerns of erupting out of a Chernobyl-like incident on Ukrainian soil yet again. Since then, Russia and Ukraine have been pointing fingers at each other for the ruckus.
The Russian Embassy in Washington alleged that two high-voltage power lines and a water pipeline were damaged by Ukraine. In the aftermath of these attacks, organizations like the UN, and IAEA constantly asked Ukraine to allow international inspectors to access the Zaporizhzhia nuclear plant to prevent another Chernobyl-like tragedy.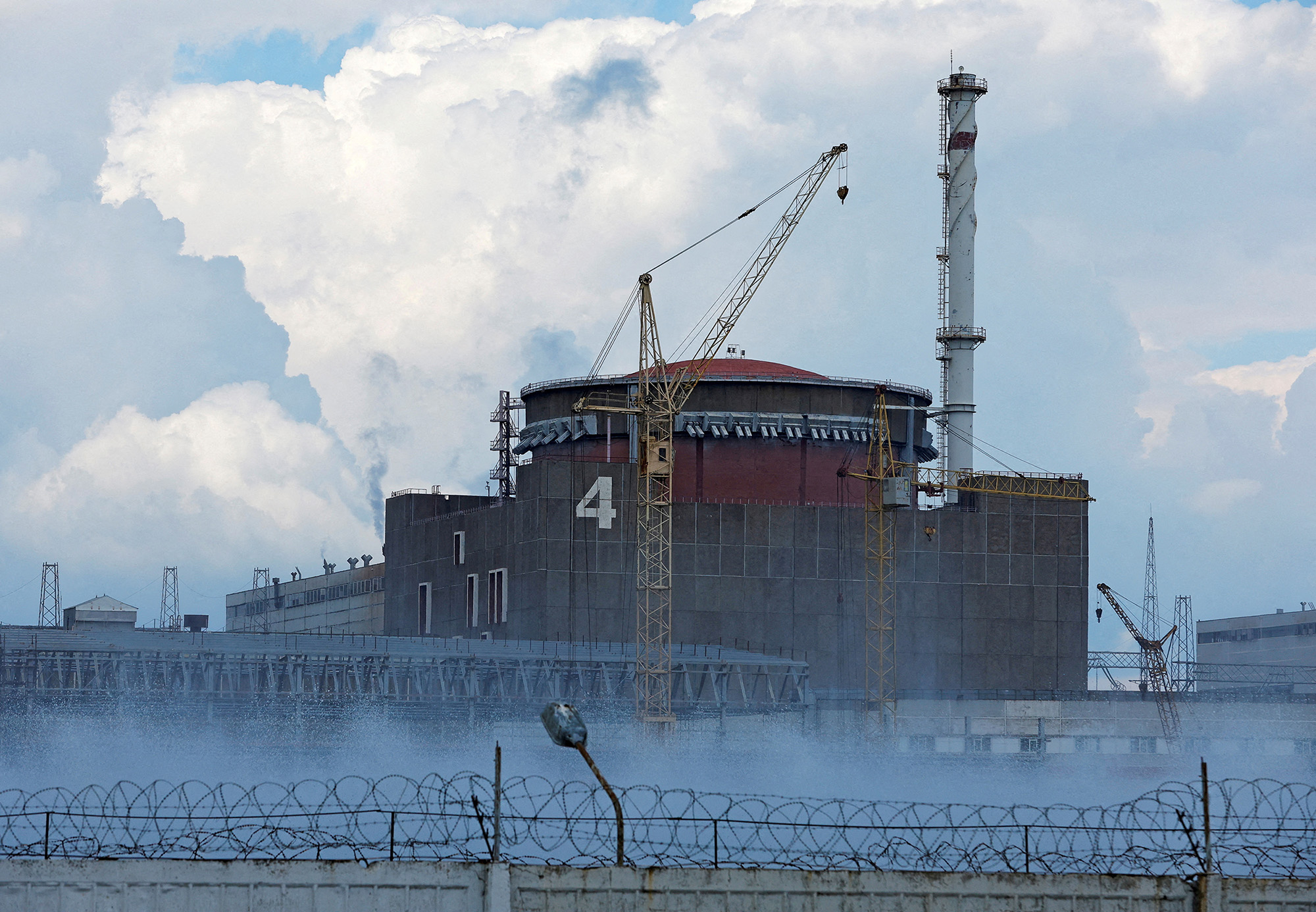 But Ukraine kept throwing spanners into the works of such an investigation. Zelensky demanded that investigation would only be allowed once the territory is free of the occupier. Simply put, Zelensky conveniently politicized this sensitive issue involving a possible nuclear tragedy on European soil.
In fact, G7 and most Western leaders doubled down on Zelensky's fatal demands. G7 issued a statement, "It is Russia's continued domination of the nuclear power plant that endangers the region." So, G7's priority in this case was to force Russia to vacate the region and then allow IAEA to initiate the investigation, exactly what had Zelensky demanded.
But, here's when Macron set the bars high. Macron, dismissing Ukraine's concerns over Russia's control of the region, reached a deal with Russia to enable IAEA to conduct necessary security checks at the nuclear site. France taking Russia's opinion on the issue of the Zaporizhzhia nuclear plant is truly a ground-breaking move. It has legitimized Russian control over the Zaporizhzhia Oblast. The phone call can also be read as the initial signs of Paris trying to normalise relations with Moscow.
Ukraine looks in a mood to prolong this conflict in one way or another! US has already made its intentions clear by approving Ukraine's missile strikes in Russia-held Crimea. As per a Politico report, Ukraine hasn't ruled out striking the occupied territory with U.S.-provided weapons. Zelensky has already declared that the war will end only with Crimea's liberation. All in all, the West looks all set to not end this war anytime soon.
Also Read: Amid Russia Ukraine war and NATO's sanctions, UK-Russia trades are booming
But Macron, by legitimizing Russia's control over Ukrainian territories, by allowing it to unilaterally make decisions concerning Ukrainian regions, has shown his willingness to prioritize peace before politics. Macron understands that to end the war in Europe, the West must legitimize Russia's control over relinquished Ukrainian territories. It's practically impossible for Ukraine to take back control of regions like Luhansk, Donetsk and Crimea. Russia will never vacate these regions. Only a ceasefire can prevent Russia from usurping more Ukrainian lands.
And that can't happen unless and until the West acknowledges the new map of Ukraine, one that excludes regions currently under Russia's control. So, Macron's move to legitimise Russia's authority in Ukraine is a peace-maker move to establish prosperity in the region. For Macron, entertaining Zelensky's and G7's political gimmick is not a priority, the well-being and prosperity of Europe and its people is.