The New Democratic Party, or NDP, has been in power in British Columbia, Canada's westernmost province since 2017 under the leadership of Jagmeet Singh Dhaliwal.
He became the first member of a visible minority to hold the position of permanent leader of a significant federal political party.
Singh identifies himself as a social democrat and a progressive.
However, not all of what the eye can see is real. The "progressive" leader is now involved in a scam worth $6.5 billion. The province's public accounts have recently come under the scrutiny of British Columbia's auditor general, who claims that the $1.3 billion surplus that the government declared this week should have been approximately six times larger.
Let's explore the story in more detail.
B.C.—A province that nurtures Khalistanis
The Sikh diaspora in Canada has expanded to become "the biggest" minority community. The majority of Sikhs living in Canada are proud citizens, lead honourable lives, pay taxes, and support spreading Canadian democratic principles.
They have changed the demographics in several provinces and permanently altered Canadian politics. British Columbia is one such province.
But as a result, radical elements have also started to flourish in the country. Currently, Khalistani groups are striving to blend into Canadian society. For those of you who do not know, the Khalistanis seek to secede from India and establish a separate homeland for Sikhs by establishing a sovereign state called Khalistan. Currently, Khalistani groups are striving to blend into Canadian society. It comes as no surprise that their activities are growing, particularly in British Columbia.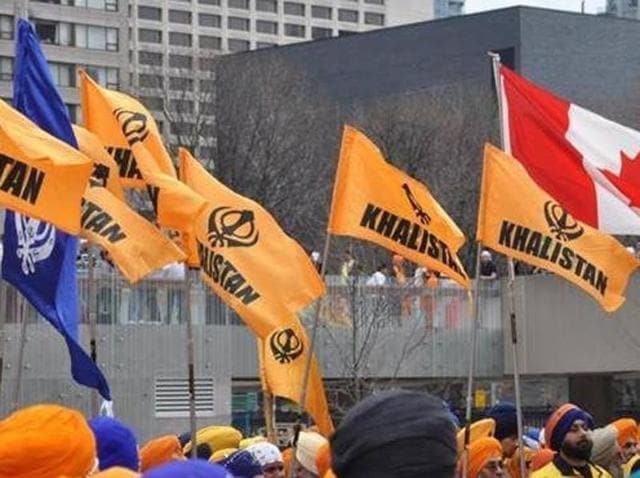 The NDP leader Jagmeet Singh has always had affection for Khalistani terrorists and has stepped in for their support.
And for all the wrong reasons, Jagmeet Singh is once again under scrutiny. The $1.3 billion surplus revealed by the administration this week should have been almost six times higher, according to British Columbia's auditor general, raising questions about the honesty of the province's public accounting.
The audit office says in a news release that its qualified opinion is "unusual and should not be taken lightly."
Jagmeet Singh's evil motives
It argues that if the financial statements had complied with Canadian Public Sector Accounting Standards, the liabilities would have declined by the same amount and the 2021–22 surpluses would have been higher.
Also Read: Jagmeet Singh: The man behind the mask
A second issue, according to the agency, resulted in insufficient disclosures of anticipated expenditures, understating contractual obligations by $708 million in 2023 and $315 million in 2024.
The third issue relates to the B.C. First Nations Gaming Revenue Sharing Agreement, resulting in what the audit office says is a $91-million understatement of both revenues and expenses from the deal.
This in turn leads us to suspect the following about Jagmeet Singh.
First, was this money spent by Jagmeet Singh to fulfil his own aspirations?
If not for his personal needs, where has this big chunk of the money gone?
Nevertheless, as was already mentioned, Jagmeet Singh and his NDP party are ardent supporters of the Khalistani movement in Canada. This significantly suggests that, if Mr. Singh has not used the money for his own purposes, it has instead been used to boost the Khalistani activities in Canada and India. The leader has always been in the spotlight for his support of the Khalistan cause.
Further, criminal organizations have been breeding in Canada and rely on money laundering to feed their other corrupt ambitions, such as fraud, human trafficking, and the trade in drugs and firearms. In fact, Canada has been labelled " a money-laundering paradise."
Will Mr Trudeau have a say in the matter? Or, as usual, he will opt to stay silent. Upsetting Khalistanis and, of course, Jagmeet Singh is simply not an option for the liberal elite because they represent a significant portion of Trudeau's voter base.
Whatever it may be, once again, it's the Canadian taxpayers' money that ends up advancing the agenda of dishonest politicians.