It's been more than six months since the Ukraine war. Ukraine has become a battleground for U.S. and Russia. And neither is Russia budging in nor is the United States.
The United States recently announced a 3 billion military assistance to Ukraine. From this, Ukraine would be able to procure new equipment and get training from the US. This will help the Ukrainian military in the long term.
Not only this, but Pentagon also signed a $182 million contract with arms manufacturer Raytheon to assist Ukraine. US Defence Department last week announced that Raytheon will send NASAMS short and medium range anti-aircrafts to Ukraine by August 2024.
Adding more to that, the White House has asked Congress to approve USD 13.7 billion in emergency funds for Ukraine. This will further prolong the war.
On the other hand, Russia isn't bothered about the elongation either. It is rather happy pocketing the profits from the rising oil and gas prices. The high oil and gas prices have helped it to finance the war without facing any major repercussions.
Moscow isn't facing the high causalities as it was initially facing in the war. It has shown that it can sustain the losses. It has occupied its much-sought Donbas region and has slowed down its "special operation." Hardly any border changes have been witnessed in the last month. The things have stayed as it is on the ground.
Therefore, both US and Russia are locked in an ego war and no one is ready to budge. Both are playing for the long term.
Europe is struggling
The brunt of the ego war between the two superpowers is being faced by Europe. Its miseries are multiplying every day. Anti-Russian sanctions have backfired on Europe. Europe's economy has gone for a toss. Its currency Euro has fallen to the lowest against the dollar in a decade. Europe's inflation has rocketed to the highest in the last three-four decades. The gas embargo has put millions of jobs in Europeans in jeopardy.
The gas shortage after Russia cut down 80% of its imports from Nord Stream 1 and then for another maintenance has raised fears of gas rationing. Countries are planning to dim their lights and suggesting to not bath for more than five minutes for energy conservation. Energy companies are on a verge of bankruptcy with already $1.3 trillion of debts. Europe faces a danger of extreme winter if the energy imports are not restored to levels before the Ukraine war.
The Political crises in Italy, North Macedonia and Britain have highlighted the upcoming "European spring." Countries face the danger of their economy shrinking. Despite all the signs of recession approaching Europe, it has been indifferent to its concerns till now. If it doesn't stand for itself and continues to walk on the path of US it'll lose its standing in the world. Europe better protects its own interests and there is only one way out for it.
Also Read: Ukraine stockpiles huge gas reserves to 'gas blackmail' Europe 
Europe's only way out
To save itself from the crisis, Europe recently sent a peace proposal to Russia via Iran. Iran hasn't given details about the offer but said that the proposal addresses the Zaporizhzhia nuclear facility and prisoners of war.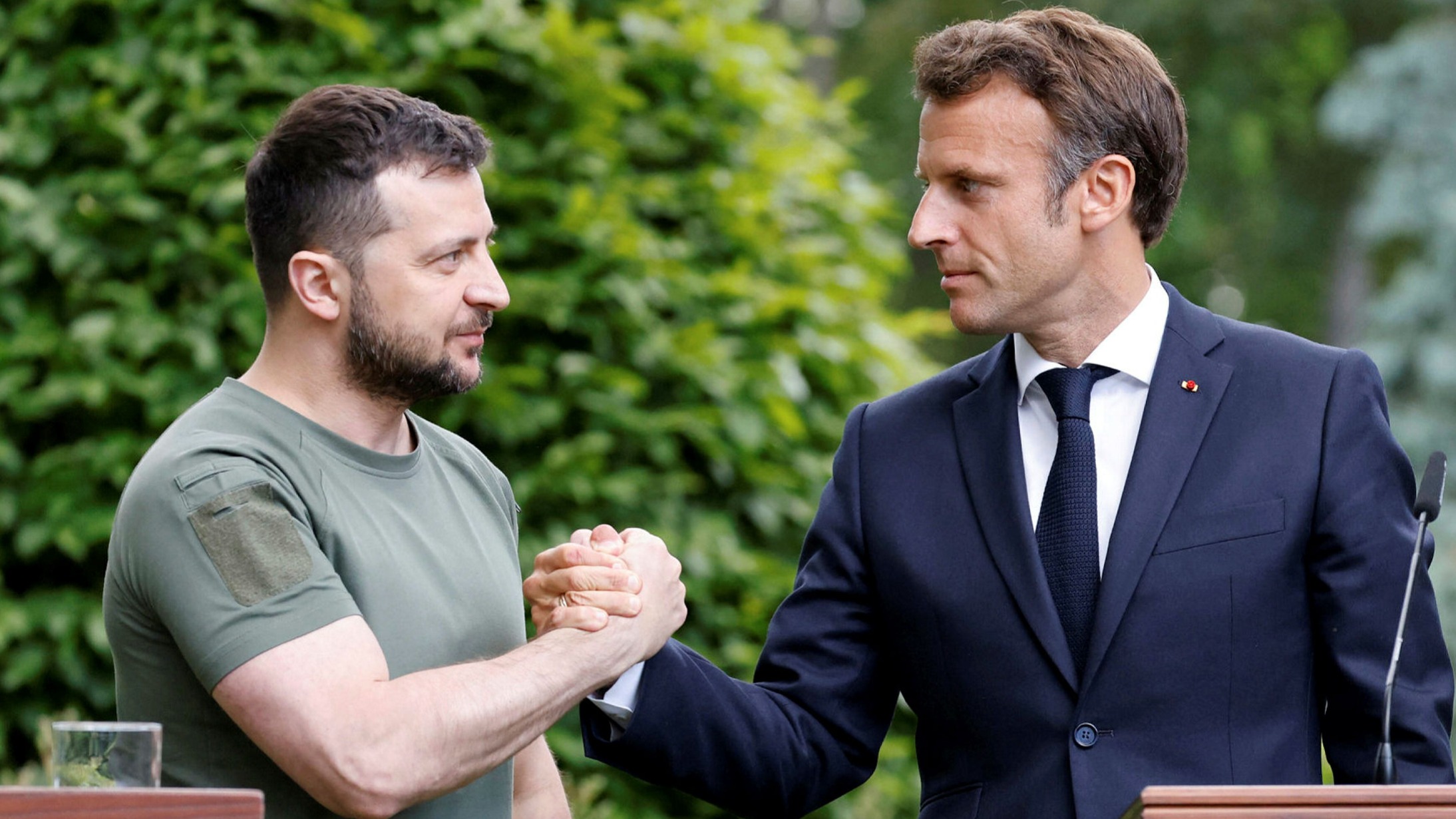 If the peace proposal sent doesn't yield the desire result, Europe will be left in hot waters. It should take its own stand and apologise to Russia. It should also ensure that no further military or economic aid will be sent to Ukraine. Zelensky who has fuelled the war and isn't ready to sit for negotiation should also be put under the scanner and punished.
Further, it should remove anti-Russia sanctions and bring back energy trading to pre-war levels. American President Joe Biden who has aided Ukraine and prolonged the war must be sidelined and held responsible for making Ukraine the battleground for proxy war by the US.
Once it takes these steps, its economy would be able to breathe again and things would start to look better for it. As they say, "Better late than never."