Canadian energy sector leaders are refuting Prime Minister Justin Trudeau's statement "there is no business case for LNG exports to Europe" and are calling on the government to change its position on anti-energy legislation. The Canadian energy leaders said, "If Canada has no business case for LNG exports to Europe it is hard to imagine how any country would."
When Trudeau came out with his statements, Canadian energy leaders expressed their concerns. They called the PM's statements insulting.
The Modern Miracle Network, an energy sector advocacy group, based in Calgary, has sent an open letter to Trudeau raising concerns about his government's treatment of Canadian energy producers
The letter asserts that if it weren't for Liberal laws impeding the energy sector's capacity to develop the necessary infrastructure to export LNG, Canadian energy producers would be able to export energy to Europe.
The letter reads, "While we remain well-positioned to supply Europe's energy needs, years of government interference and politicized restrictions have prevented our sector from building the infrastructure needed to export large volumes of LNG."
You must all recall German Chancellor Olaf Scholz's recent visit to Canada, during which he met with Trudeau and discussed the potential for Canada to export energy to Germany. Scholz and Trudeau came to an agreement that Canada would soon provide Germany with hydrogen energy.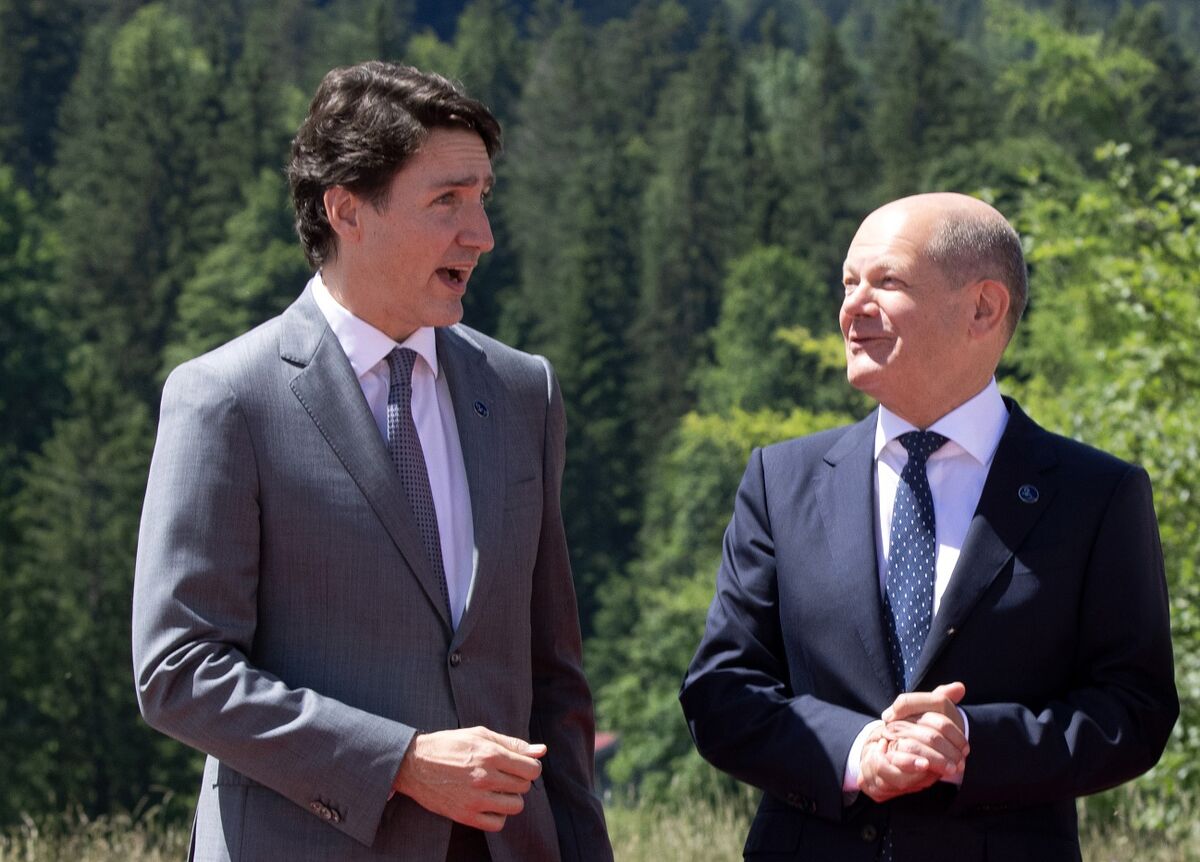 So why did PM devoid his country of such a big opportunity? You see, the two leaders did sign a deal, but it is to export green hydrogen to Germany. The use of hydrogen does not produce greenhouse gases. And that's how liberal government justifies its move. It's all in the name of climate action and green agenda.
But, there are other countries that are exporting gas to Europe, while they are having similar climate goals. Take the US for instance. Since the war has begun, the Biden administration has significantly increased exports of natural gas to Europe. The Biden administration is as committed to climate change targets as Trudeau.
According to the International Energy Agency. for the first time, the US is supplying more natural gas to Europe than Russia sends by pipelines. Surely it is a business case for them.
Read more: Germany jumped off a cliff, and now it's saying that Canada pushed it
The construction of LNG terminals and other infrastructure could put the U.S. and other nations on a path toward using gas for years to come. Ironically, those countries are the ones that strive to phase out fossil fuels. Did it stop Biden to export gas to Europe? Absolutely no!
In fact, The White House said American exports of LNG will continue to grow through 2030, by which time the U.S. plans to be sending 50 billion cubic meters of gas to Europe annually.
So, why Mr. Trudeau is not doing the same in spite of having great resources at his disposal? The reason is simple. Trudeau is ensuring that his "all-weather ally" continues to export the fuel without interruption or competition. He is making sure the bonhomie between both nations persists.
Another major reason for not exporting gas to Europe is the domestic one. Exporting gas to Europe will mean boosting the Prairies even further. Prairie provinces are the top oil and gas producers in the country, and thus outperform rest of the Canada economically.
In May, Alberta alone produced 10 billion cubic feet per day. In the global ranking, Alberta would displace UAE as the world's tenth largest gas producer. The province is a global fossil fuel warehouse with enormous quantities of coal, oil and natural gas.
However, the province's success is itchy to Mr Trudeau. Trudeau wanted to shut down Alberta's most valuable industry—the oil and gas sector—due to "environmental concerns."
Read more:  Canada is in recession but Alberta isn't, and Trudeau doesn't like that
Recently, Alberta's associate minister of natural gas and electricity Dale Nally called on the Canadian government to streamline regulatory approvals that would help Canadian natural gas reach export markets quicker. Prime minister Justin Trudeau's federal government is preventing that by unnecessarily delaying natural gas export projects.
Nally has sent a letter to federal energy minister Jonathan Wilkinson highlighting the problems. She wrote, "With massive gas reserves, technological prowess and high ESG standards, Canada has an opportunity to help lead the way,"
But does Trudeau want to lead the way? It seems not. He is rather ready to choke Canada's energy sector to crush the Prairies and please his mentor Joe Biden.