After the migrant crisis of Europe which was openly fuelled by Turkey, there was a misconceived perception that countries which border Europe engineer the migrant problem in order to hold Europe to ransom. As one can calculate from Prima Facie incidents, Morocco's recent requests to EU and Spain are not a way to extract wealth from the Union. So here we try to understand the problems between Morocco and the EU. If you see Morocco closely you will see a tiny part of land which is guarded by a border out of which hundreds of people live in temporary camps dodging police and trying to enter Europe.
Did the word Europe ring a bell? You're thinking right that Morocco is a part of Africa but this small part of land is one of the two enclaves of Spain which is known as Melilla. Last month 18 migrants died in a mass attempt to enter Melilla illegally.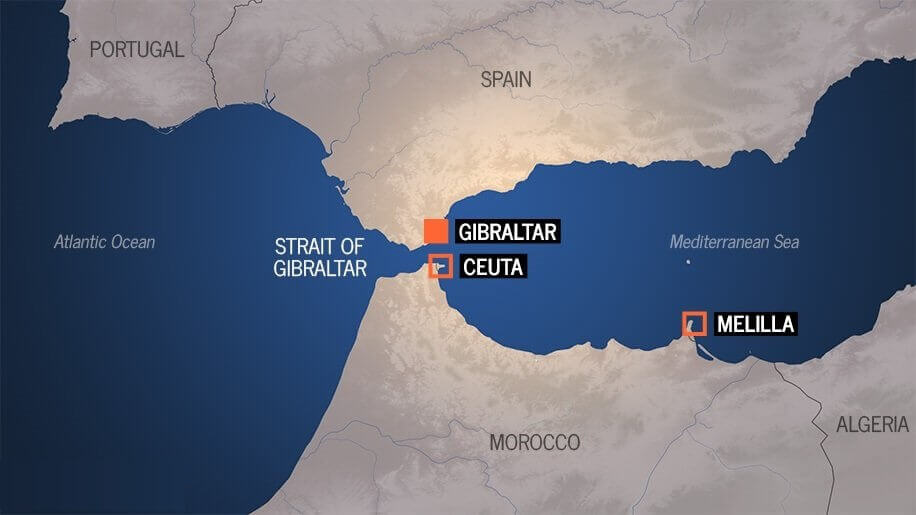 This seven miles long border consists of several layers of protection which makes it impossible to infiltrate. But how do migrants still cross the border? With time they have developed a technique which includes overpowering the border guards by attacking the posts in numbers more than hundred. Most of them are caught at the border itself but some of them still manage to infiltrate the border and are now technically in Europe and are protected by certain European Union laws.
This phenomenon of infiltration started in 2014 when Spain started to fortify its borders as a response to the influx of migrants trying to get into Europe belonging to conflict ridden zones of sub-Saharan Africa. This was referred to as the biggest wave of refugees in modern history.
But, a year after the 2014 migration crisis, the attempts to jump borders dropped by 67%, and it wasn't Spain which brought this number down. Now the question over here is how this number came down so drastically?
Well, if you'll see the Melilla border closely you will notice that the Moroccan police and army now also guard the border with its two-layered barbed-wire fencing and they don't shy from using force against these migrants. So, what forced Morocco to build its own double-fence border and guard Spain's already fortified border? Morocco does this because it has an Advance Status Partnership with the EU which gives them economic and political advantage in trade and international affairs. The European Union alone accounts for 50% of Morocco's exports and also gives it aid to stop the migrant influx.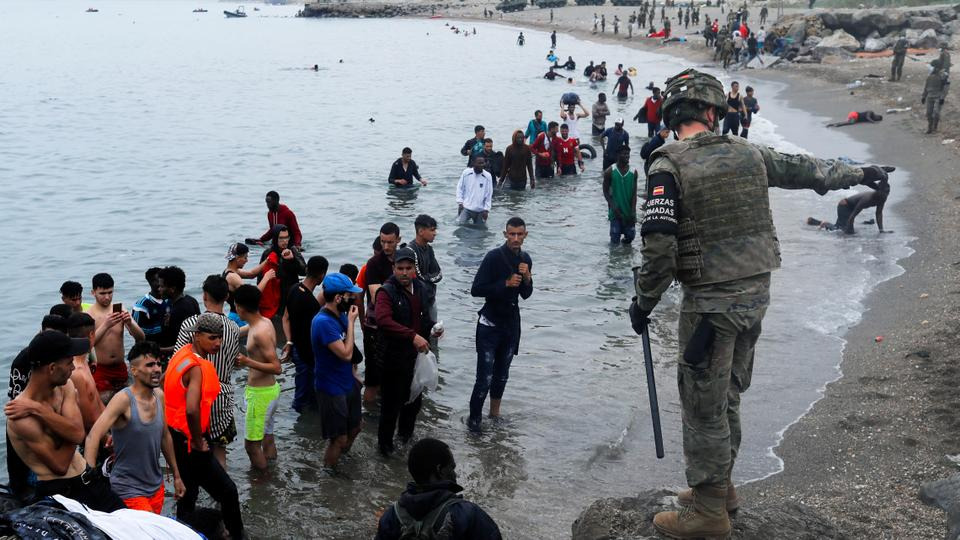 Morocco's problems
Morocco doesn't have deep pockets like Spain which can spend on the accommodation of refugees. It spends 427 million Euros every year to maintain the border infrastructure and guarding to stop migrants from going to Europe.
It has also exposed and destroyed approximately 124 networks of migrant trafficking.
In an interview with Spanish Agency EFE, the head of migration and border control at the interior ministry Khaled Zerouali stated, "We are not monetizing the migration issue. We are a responsible state. With aid or without it, we will continue to do what needs to be done."
Morocco is not Arm-twisting Europe like Turkey
Recep Tayyip Erdogan, the Turkish president, has never had an issue with migrants. Instead, in order to secure more favourable treatment from the EU on the political and economic fronts, he has openly used these immigrants—who hail from nations like Syria, Iran, Afghanistan, and Pakistan—as leverage against the European Union.
In the past the European Union has accused Ankara of engineering a migrant crisis for the sole purpose of blackmailing Europe. But when we see the demands of Morocco, it has a genuine problem than that of Turkey. It has always stopped the migrants from sub-Saharan Africa from setting their foot on European soil.
Also Read: Both Algeria and Morocco along with the strategic Strait of Gibraltar slip out of Biden's hands
EU is playing a dangerous game by not giving Morocco its due
The EU has been playing a dangerous game which can easily translate into a migrant crisis that will be the greatest in the modern history of Europe. The EU had pledged 500 million Euros in refugee aid over five years which is already dwarfed by the 427 million Euros yearly spending of Morocco for this crisis. It is pertinent to note that the EU should raise this amount significantly or Morocco will be forced to give way to these migrants which can result in a social, economic and political crisis altogether.