According to a spokesman who talked to the Swedish newspaper Svenska Dagbladet, Sweden's coast guard spotted a fourth gas leak on the damaged Nord Stream pipes earlier this week. The fourth leak was discovered on the Nord Stream 2 pipeline, not far from a bigger hole discovered on the adjacent Nord Stream 1. Earlier this week, officials had reported two pipeline sections in Danish seas having one hole each.
Who was behind the attack?
As the facts unravel, the evidence of US hands in sabotage of the two Nord Stream pipelines have become increasingly clear. Just a few days before, according to Flightradar24 data, US Navy Sikorsky MH-60R Seahawk helicopter spent hours hovering above the vicinity of the ruptured natural gas pipelines in the Baltic Sea near Bornholm on September 1, 2, and 3. Furthermore, in February Joe Biden himself had declared that he'll put an end to Nord Stream 2.
🇺🇸🇷🇺 ABC News on February 7th
Pres. Biden: "If Russia invades then there will be no longer a Nord Stream 2. We will bring an end to it."

Reporter: "But how will you do that exactly? Since the project is in German control"

Biden: "I promise you, we will do it."@georgegalloway pic.twitter.com/M35BTPFGSq

— Bro Fii (@OB_Ages) September 27, 2022
Also, the amount of gas the US sends to Europe has more than doubled since this time last year. The graph below will make it clearer. US has minted money in billions of dollars by selling its LNG to Europe on spot prices.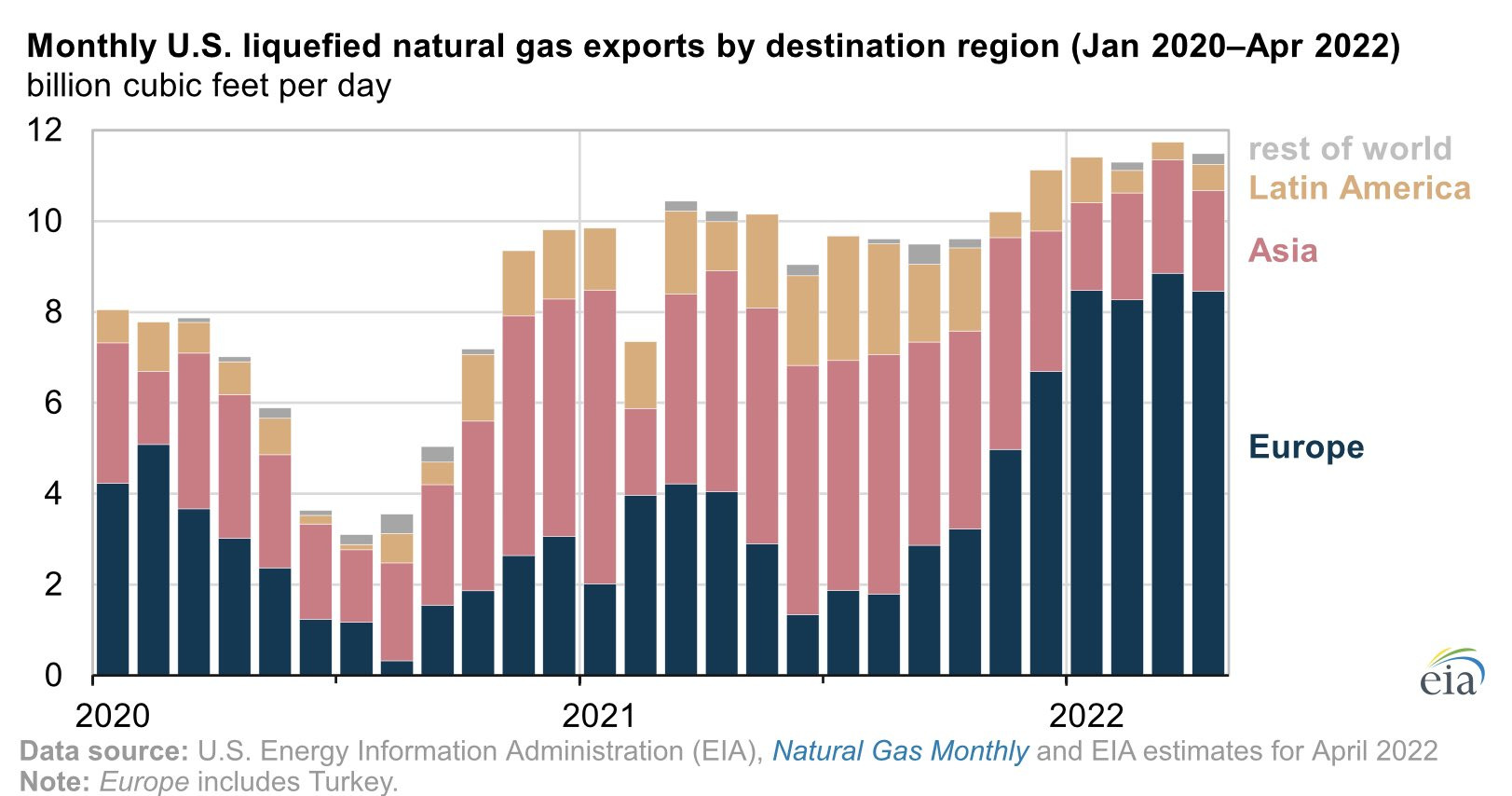 The notion that Russia is to blame for this sabotage will definitely be promoted by western media before any form of investigation is carried out. Russia, though, has had no motivation to damage the infrastructure it spent billions building and that it controls completely. Additionally, the pipelines granted Moscow sway over Europe to improve ties.
Also Read: Nord Stream 1 will soon see a return. Zelensky can't help but only be infuriated
Norway deploys military to guard its energy
The discovery of sabotage on the Nord Stream pipelines led to gas leak, which shook the energy market and raised security worries. Fearing that a similar fate awaited Norwegian pipelines, Norway's prime minister announced that the country will deploy its troops to guard its oil and gas installations against potential sabotage.
To put things in perspective, Norway is a major worldwide oil provider as well as Europe's top gas supplier. It contains more than 90 offshore oil and gas fields, the majority of which are linked by a 9,000 km long network of gas pipelines (5,590 miles).
Prime Minister Jonas Gahr Stoere stated, at a press conference, "the military will be more visible at Norwegian oil and gas installations." According to him, the Navy will be sent out to sea to guard offshore assets while on land, police may step up their presence at facilities.
On Monday itself, unidentified drones were spotted flying close to Norwegian offshore oil and gas platforms. Norway's Petroleum Safety Authority had warned that they could pose a risk of accidents or deliberate attacks. On Wednesday, Stoere said that the sightings of drones occurred "mainly in September," that they involved drones of "various sizes," and that the activity was "abnormal."
After the Nord Stream pipelines sabotage (leak), Europe will become more desperate for energy as the prices will go even higher as the energy stability looks bleak. US has clear objectives to make Europe subservient to it for decades to come. Consequently, Norway realizes that it can be the next target of US. And if that happens, US will eliminate its major competitor in Europe. Norway understands US' conspiracy and doesn't want to risk any harm to its oil and gas installations.