Russia Sudan military base deal: It has always been an important agenda of nations who are strong to establish their control over important strategic points across the globe to have an edge over their respective counterparts. The narrative of power struggle across the world includes control of strategic locations to quite an extent.
Russia is setting up a military base in Sudan at Port Sudan. The talks of this port date back to 2017 under the leadership of President Omar al-Bashir and Russia's President Vladimir Putin. The President Omar al-Bashir was overthrown in a coup and the new military leader of Sudan took 5 years to accelerate talks regarding the military base of Russia. These talks are not just opening up the gates for Russia in the Red Sea but also for Sudan. This agreement will open a wider array of partnership between Russia and Sudan as Sudan is willing to acquire Su-30, air defense systems and other defense equipment from Russia.
Also Read: Biden is all set to burn his fingers in Sudanese fire
USA is a non-player in the Red Sea
Apparently, America is rattled by the naval base deal between Russia and Sudan. It even tried to halt the deal by coercing Sudan and also bribing it. Sudan postponed the deal with Russia after receiving USA's aid but America could never make Sudan cancel the deal.
The global hegemon has literally zero influence in the north-east African region. In Sudan it cannot stop a new naval base. Egypt is already in the Russian camp and Eritrea is not letting the US intervene in the Horn of Africa region. It even went on to obliterate TPLF, a US proxy, in the Tigray region.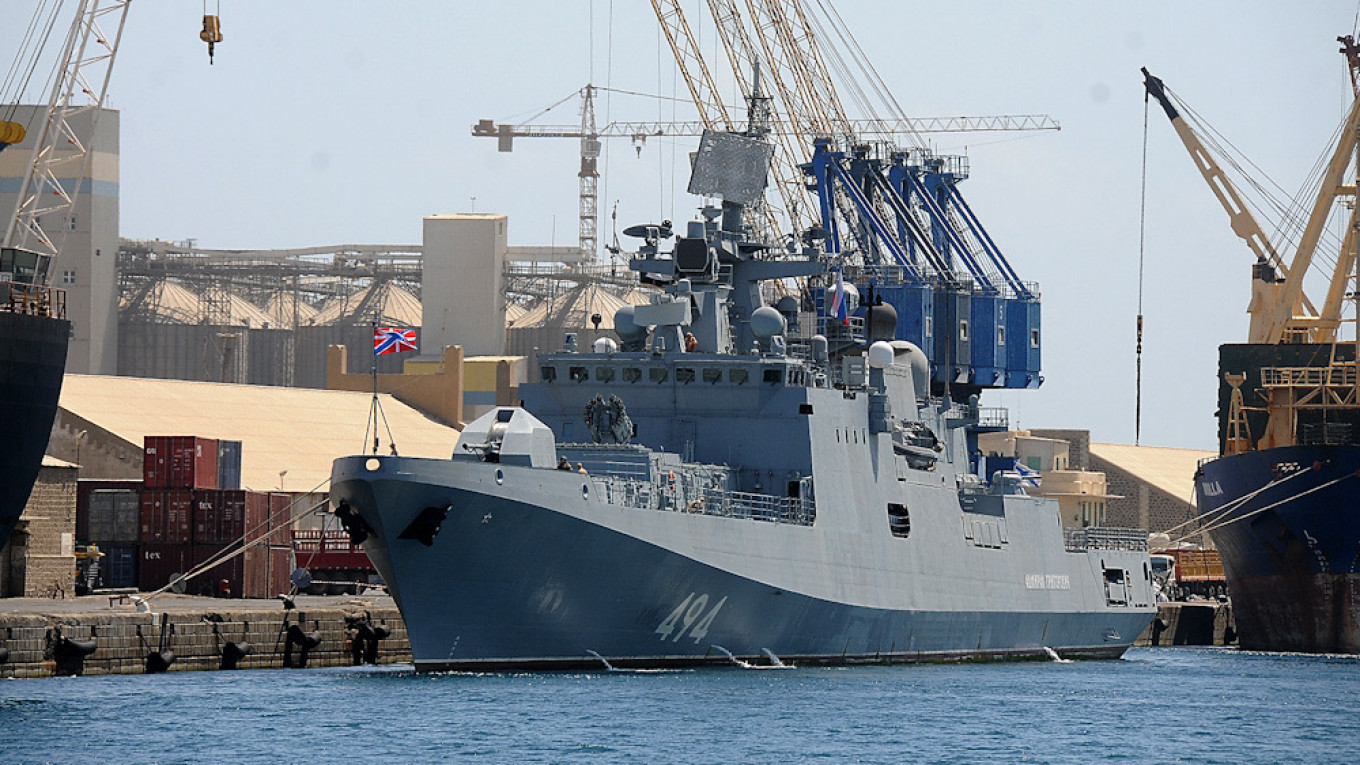 Djibouti is the only point where the USA's military is present but it is accompanied by Russia in Djibouti too. This phenomenon virtually gives Russia a freehand over the region.
Under this military base deal, Russia will develop the base with the capability to deploy nuclear-powered vessels. The base will be leased to Russia for 25 years, with 10 year automatic extensions until one of the parties' objects to it. The Port Sudan handles 90% of Sudan's maritime trade. This base will help Russia keep an eye on the Bab El Mandeb strait and control over the Red Sea and ultimately the trade which flows through the sea. China's most of the exports and imports go from this region. This base is the reason that China is investing heavily in Eritrea. China's BRI ambitions will also shatter if this strait is wholly controlled by any third party. This hegemony of Russia is giving sleepless nights to China. In case of any conflict China cannot secure its energy supply and trade routes.
A fearful China is now into damage control, it is now running pillar to post to save its trade routes and its ambitious BRI dreams. In order to save itself China has started to invest heavily in the neighboring country of Eritrea which also opens up in the Bab El mandeb Strait. It is an important player in the Horn of Africa region. Its location is strategically important when we talk about this region. It is evident from the fact that the West has deployed all its propaganda machinery (EU & Western Media) and has also invested heavily (aid to Tigray) in the region just to assert its dominance.
China's damage control
An ambitious China has now started to invest in the region primarily Eritrea. Recently China's company Sichuan Road and Bridge Group bought a 50% stake in Colluli potash project from an Australian Company Danakali ltd in Eritrea. Colluli Mining Share Company (CMSC) is a joint venture between Danakali ltd and Eritrean National Mining Corporation (ENAMCO). A term sheet was signed between CMSC and Danakali, according to which the deal was finalized for $166 million. According to the conditions the deal will be finalized between March 31 and May 31, 2023.
Another investment of China is in the Asmara Project. Sichuan Road & Bridge Mining (SRBM) acquired 60 percent of the Asmara Mining Share Co. for $65 million from Sunridge Gold Corp. in 2016. The Asmara Mining Share Company is the holder of the Asmara Project in Eritrea. This is a joint venture in the ratio of 60:40 between the Chinese SRBM and the state-owned ENAMCO. The Asmara project will comprise four locations Emba Derho, Adi Nefas, Gupo, and Debarwa. This project has a life of 17 years and the mine output of the project is estimated at 850,000 tons of Zinc, 381,000 metric tonnes of copper, 436,000 ounces of Gold and 11 million ounces of Silver.
Seeing all these investments of China one can tell that China just wants to hijack the economy of Eritrea to control the region which is in the hands of Russia. The trade is a great concern for China and it knows that its relationship with Russia is nothing but a marriage of convenience. It knows that it can betray Russia whenever needed. As we know that it is a backstabber from the historic times. Currently China is frying the smaller fishes but when it comes to the behemoth of the region it will always be Russia and this is a fact that China should realize that for once and for all.