The same party that is so drowsy when it comes to taking action on the declining healthcare, economy and other grave issues, is hyper-active in attacking the opposition in the country. The liberal party was poised to defeat Pierre Poilievre with a hashtag. But, that wasn't enough. The liberal party has now prepared a petition to run an anti-Poilievre sentiment in the country.
The new anti-Poilievre campaign of the Liberals is as stupid as their policies. The official Twitter handle of the Liberal Party has now posted a petition in a bid to send a clear message to Poilievre. A message that Canada has no place for women haters even in this century. The petition titled, WE CAN'T BELIEVE WE HAVE TO SAY THIS IN 2022: WOMEN'S RIGHTS ARE HUMAN RIGHTS. 
The petition further goes on to state Pierre Poilievre's most recent YouTube videos used a misogynistic tag appealing to "a mostly-online movement comprised of anti-feminists who attempt to cut women completely out of their lives." 
"It's been less than one month since Pierre Poilievre has been the leader of the Conservative Party, and with him already promising reckless policies that would roll back our progress, we're staying as focused as ever on moving Canada forward." 
Then it says, "Trudeau and our liberal team have a strong record of supporting women and creating feminist-based policies."
The petition then asks people to add their name to 'send a clear message to Pierre Poilievre and his Conservatives that misogyny has no place in Canada.'
 Read More: So Trudeau Wishes to Defeat Poilievre with a Hashtag. Cute!
"Misogyny has no place in Canada," says the hypocritical Prime Minister, who was once captured elbowing a woman in parliament roughly and not even apologising later. This comes from a man in whose country women are dying for not getting breast surgeries done on time. Does Canada have a place for all that? Mr. Trudeau, Canada has no place for hypocrisy either. 
For those who don't know, recently, Global News has come up with a report establishing Pierre Poilievre as a "woman-hater". Global News is the first media outlet to break the news that a hidden tag that stands for "men going their own way" or #MGTOW has been included in videos uploaded on Poilievre's popular YouTube page.
The movement, according to the Southern Poverty Law Center in the United States, is an expression of "male supremacy," and advocates for men to separate themselves from the perceived toxicity of women. 
After the disclosure, the Liberals attacked Poilievre vehemently. Prime Minister Justin Trudeau himself urged Poilievre to apologise. However, Poilievre resisted offering an apology and disavowed the sentiment behind the act. The Conservative leader claimed that instead, he had fixed the issue as soon as he was made aware of it.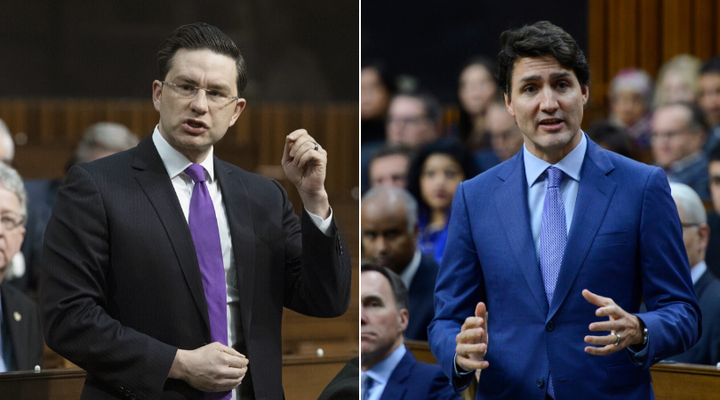 "I condemn all forms of misogyny," said Poilievre in response to Trudeau.
 Tory leader Anthony Koch's office explained, "Because Mr. Poilievre has had many staff upload videos who had passwords over the years, including in 2018, his office is unable to determine who exactly added the tag."
Poilievre also made it clear that the hashtag was not added by any of his current employees. And conservatives clearly acknowledged that they do not support any misogynist thoughts or movements aligned with such a mentality. And one can easily see that this move has political intentions behind it. It is only an ad hominem attack against Polievere and not related to any sympathy towards women.
Read More: Senior liberal leaders declare Trudeau unfit for fighting Poilievre
Ever since Trudeau realised that Poilievre is on a rise in the political fabric of the country he along with his media always try to find new ways to crush his popularity.
Nowadays, showing Poilievre in a bad light is what the liberals are up to. They are hyper-focusing on a hashtag as if they have no other important issue to talk about. And that wasn't enough, so the liberals came up with a petition to wage an attack on the opposition.