West Africans are finally realising that the presence of an outsider in their lands will negatively impact their political, military and economic affairs. Therefore, they have taken a bold step in the interest of their countries by kicking out their former colonial power.
For long, France was able to maintain a hold on West Africa. But over the years, anti-French sentiment has grown in the region. France once had an active involvement in the internal matters of West Africa which has now vanished
Countries such as Burkina Faso, Mali, Niger, Cameroon, Chad, Mauritania, Guinea etc were once colonies of France, after independence their leaders began fresh ties with France in pursuit of economic development, military assistance, infrastructure projects and trade.
France is facing widespread criticism from governments and people in West Africa. These regimes and their citizens realise that France being in their countries is having dire repercussions on their overall growth, economy, security situation and military. Anti-French sentiment has developed in West Africa for some time now; people believe that if France continues to remain on their lands then it will not be in the best interest of their countries.
Also Read: Burkina Faso dumps France and embraces Russia
Economically, France's share of market value in West Africa has fallen rapidly; French public and private companies' control on the market is declining. Corporate players from France are finding it difficult to operate as most consumers are not interested in buying their products and services. West Africa's foreign trade with France has witnessed a huge decline in its growth and value, as result French goods have suffered a major blow.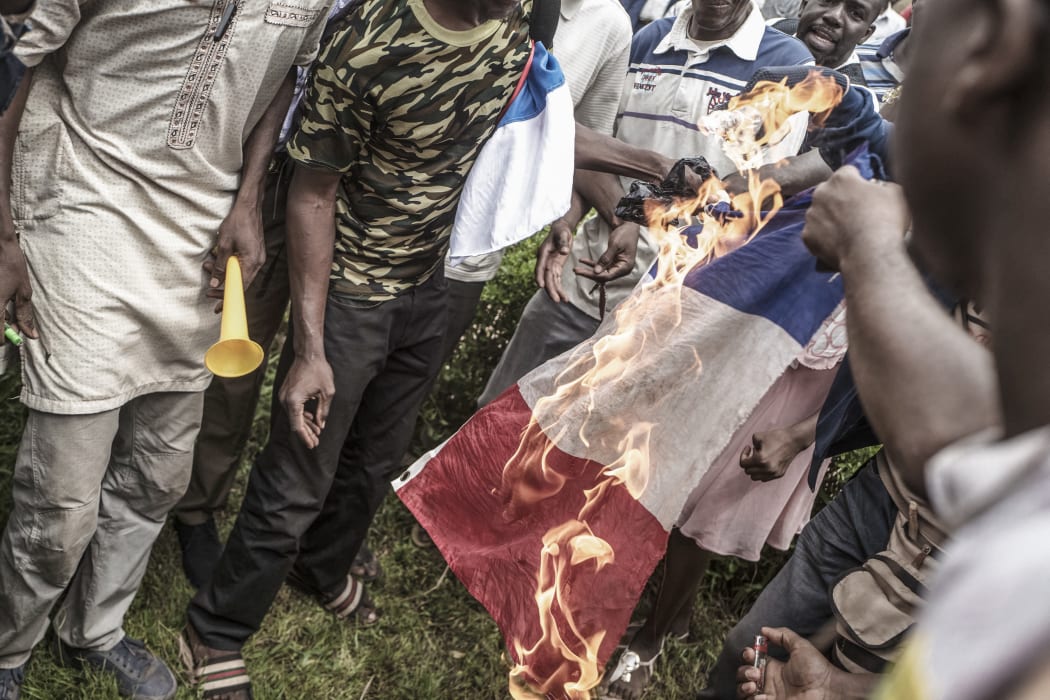 Militarily, France is struggling with setbacks after setbacks. France got involved in the security affairs of this region to eliminate the various Jihadist and rebel groups which were involved in terror attacks on civilians. Under Operation Barkhane, France took the lead in the West's efforts in bringing peace in the Sahel region. It also created G5 Sahel, a military alliance to take on the Islamist groups and insurgents. However, Mali which used to be the most important member of G5 Sahel left it and Niger criticised it for its ineffectiveness. Later, France decided to withdraw its troops from West Africa as it was facing intense criticism.
Reasons for France's exit
In the wake of France's exit from West Africa, now the questions emerge as to what led to it. Why West African states which once had good diplomatic, economic and strategic ties with France, decided to get rid of their partnerships? There are several causes for the deterioration in the relations between West Africa and France.
Economically, China has become an important player in Africa. Chinese debt-diplomacy, which has embroiled African countries into huge debts, and presence of Chinese companies exploiting the rich resources, has pushed France away from West Africa. Five years ago, Germany became Europe's top supplier to the region replacing France and The Netherlands has emerged as one of the major investors since most multinationals prefer it due to its lower corporate taxes.
France has been additionally losing out on its economic credibility as well, post the Barkhane debacle. The French have lost out on its economic stranglehold on West Africa.
The very purpose for France's involvement in West Africa seems to not have been fulfilled.
All these developments in the economic, political, strategic and military matter clearly demonstrate why West Africa felt the need to kick out France. In order for countries in the region to grow, develop their economies, eliminate the violence perpetrated by terrorists and maintain stability, France has to go. Leaders in West Africa are taking an active role in getting rid of France.