Olaf Scholz's chief of staff Wolfgang Schmidt stated that Germany is still a "teenager" when it comes to foreign security policy, pleading with western partners to be patient while pressing Europe's largest economy to adopt a more aggressive leadership role in its support for Ukraine.
Schmidt, the Social Democrat, served as Scholz's right-hand man while Scholz served as German finance minister, Mayor of Hamburg, and now Chancellor of Germany. He is now arms against him.
He criticized Biden's administration for pushing Germany way too much. He said, "We are getting into a situation that Americans have known for decades: people want us to lead."
Since the start of the war, the United States which is waging the war has provided Ukraine with around $15.1 billion in military assistance. Comparatively, Germany has provided Ukraine with military aid worth around $1.2 billion, including antiaircraft tanks, multiple launch rocket systems, long-range howitzers, and shoulder-mounted antiaircraft Stinger missiles.
Even though the German aid may look small, the truth is that the German Army (Bundeswehr) only has enough ammunition for one or two days of combat. Schmidt said, "We are in the teenager years in that role."
He criticized the Olaf administration for fuelling the war narrative, "We are not yet an adult when it comes to foreign security policy. In teenage years you have a lot of hormones, there's a lot of overshooting and shouting, you are not very sure of yourself and don't know where your place is."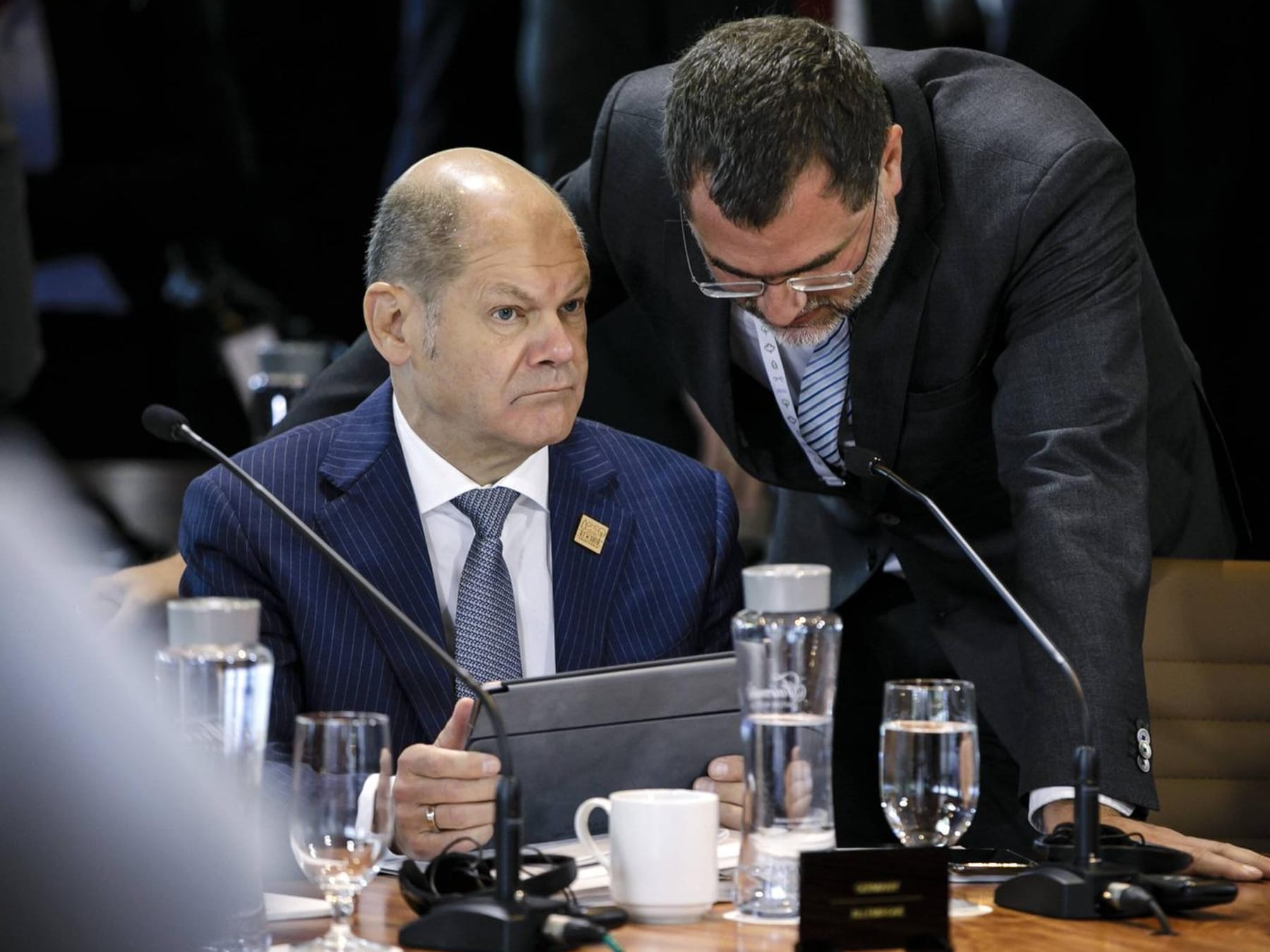 A longstanding ally of Scholz who also serves as the political point of contact for the country's intelligence agencies has indicated that the West shouldn't expect much from Germany as it can't help Ukraine anymore.
Schmidt condemned Zelensky for pulling NATO into the war, "From Zelenskiy's point of view, it makes perfect sense to have NATO involved directly. From our perspective, it looks a little bit different."
Olaf fuelling the narrative
Russian President Vladimir Putin has offered Germany several times to relieve them of their gas woes but Germany has stuck to its rigid anti-Russia stance.
Scholz government spokeswoman Christiane Hoffmann ruled out the use of Nord Stream 2, "We have seen that Russia is no longer a reliable energy supplier."
Scholz has also taken a pro-China stance and given the country several concessions. Olaf Government has followed Biden's directives and failed to pursue an independent German foreign policy.
The funny thing is the German government has planned to dim their lights and suggested to not bathe for more than five minutes for energy conservation. Germans can't cremate their loved ones and a civil war is brewing.
Also Read: Germans can't even cremate their deceased ones, and a civil war is brewing
Schmidt realises that Germany is sitting on a powder keg; the Russian energy embargo has aggrieved the crisis and Germany has no one but itself to blame. Germany has played all its cards to save itself from the shortage of gas.
From asking countries like Finland to help its energy-bankrupt companies, the German chancellor asking citizens to reduce their shower time and asking EU member states to reduce gas demand by 15% to save its economy which is on a verge of recession, have all miserably failed. These moves highlight a single fact: GERMANY IS DOOMED.
Scholz's chief of staff realises that it's the people who are facing the brunt of the ludicrous policies being followed by the Olaf Scholz administration. From inflation to the high cost of living, now people will face harsh winters. This is the beginning of mutiny against the Olaf Scholz government as it'd be falling anytime soon.