Living in a place like Canada evokes images of an elite way of life. We imagine a world full of rainbows and unicorns. We often crave a life like this. But as we look closer, we see that these advanced countries have their own darker problems, that do not exist anywhere else. Would you believe that Canadians are opting "to die" because they feel they have no other choice left? This is taking place in Trudeau's land. People are willfully opting for death as a solution to their pain and misery. 
We might not be wrong to conclude that Canada has gone too far with medical assistance in dying. Death by a doctor is no rare thing in Trudeau's land now. 
A 54-year-old man from St. Catharines is currently filing for medical assistance in dying (MAiD), not because he wants to pass away but rather because he feels his social supports are failing him and he may not have any other options. 
According to CityNews, years ago, Amir Farsoud suffered a back injury that left him in constant pain. At his worst, he claims to be "sobbing like a 5-year-old and not sleeping for days on end." Farsoud also takes antidepressants and anxiety medications. 
He describes his quality of life as "awful, non-existent and terrible … I do nothing other than manage pain."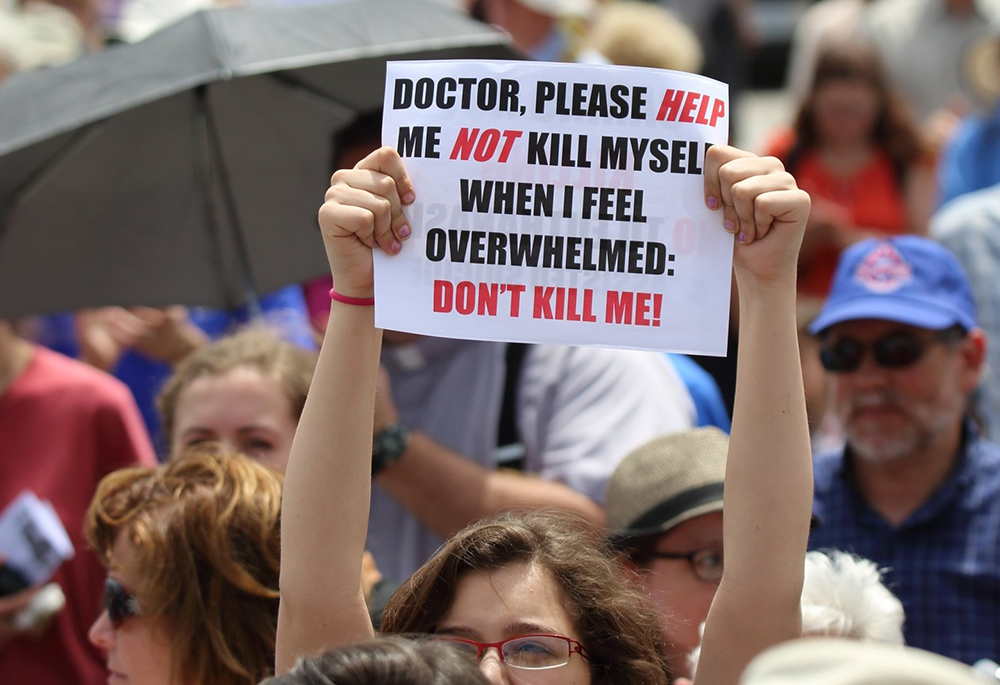 Farsoud clarified that his application for MAiD is not motivated by his pain from injuries. He submitted an application because he hates going without a place to live more than he fears passing away. "It's not my top pick," he said. 
Farsoud currently has a rooming house that is available for sale that he shares with two other persons. He claims he couldn't find another place to live that he can afford while receiving social assistance. 
Already the house rents in Trudeau's Canada are touching the skies with affordability having a different meaning now. People in Canada are not able to pay their rent. Making a big claim, in some neighbourhoods, not owning a home now costs more than owning one.
Read More: Trudeau makes Canada the most Euthanasia friendly country 
"I don't want to die but I don't want to be homeless more than I don't want to die," shared Farsoud. 
"I know, in my present health condition, I wouldn't survive it anyway. It wouldn't be at all dignified waiting, so if that becomes my two options, it's pretty much a no-brainer," said Farsoud. 
When asked if he would consider assisted dying if he had stable housing, Farsoud said he wouldn't "even be close to it yet." 
Farsoud continued, "It would be on my radar because my physical condition is only going to deteriorate." 
In Trudeau's land, if you aren't mentally happy, the government is ready and impatiently waiting to take you to the other side. The Liberal government in Canada is going off the charts on the metric of brutality and they seem to be happy about it. 
It has been some time since Trudeau's government green-lit one of the world's most liberal euthanasia regimes. The Canadian health system is now actively going after people struggling with mental health. Can you believe this? The government is promoting a suicide prevention drive on one hand, and executing state-sanctioned deaths on the other.
But this is business as usual in the country. Trudeau's Canada is following the footprints of Hitler's Germany. We might not be wrong if we call this 'Aktion T4 2.0'. The aforementioned 1930 Nazi program was an involuntary euthanasia program better known as mass murder in Hitler's Germany. 
Read More: How house rents in Canada went from cheap to average to unaffordable in last 10 years 
Instead of finding solutions as to why people in Canada are choosing death so rapidly, the Canadian government is asking them to die peacefully. If you are scouting assistance or affection in his land then you are probably backing the wrong horse because you might just get a chance to meet the lord.
But how a thing so abnormal and so horrifying became not just unthinkable but inevitable? Clearly, the government of Canada has given up in their efforts to do anything for the people of the country. They somehow know how death is better than living in a hell hole of a country.