Namibia is rich in resources including a diverse basin of minerals such as diamonds, uranium, lead, copper, zinc, natural gas as well as fisheries. Due to this major country are in beeline to partner with it. Namibia is quickly getting the benefits of the partnerships, which is a boon for its economy. However, it should do a careful check before partnering with the new entrants to ensure that this boon does not turn into a bane.
Namibia has been forging new partnerships, to name a few:
Qatari partners
Recently a deal between Namibia and Qatar was finalized in which oil exploration and extraction will be done.
The CEO of Qatar Energy, who is also Qatar's energy minister, stated that the company wants to speed up the joint venture partners' development of two oil wells that were found off the coast of Namibia. According to Saad al-Kaabi, drilling work is anticipated to be started by the next year to better understand the capacity of the oil wells. Namibia might become an oil producer on the continent's Atlantic coast thanks to the discovery. According to Namibia's Minister of Mines and Energy, Tom Alweendo, the findings might amount to billions of barrels.
For African nations, Qatar might easily cause issues. It is extremely wealthy and has the means to cause trouble in any African country. Any corrupt and dictatorial leader in an African country who can, in exchange, further Qatar's agenda can be paid a sizable sum of money by Qatar.
If Qataris is unable to purchase a leader, it will be simple for it to establish an insurgent organization. Given how common terrorism and conflicts are in African countries, it won't take long for Qatar to spend a sizable sum of money on funding rebel organisations in Africa's resource-rich regions, which are home to gold, diamonds, oil, gas, platinum, and other precious minerals. Qataris can also attempt to gain access to its resources through rebel organizations which is already being done by the West in Nigeria through Boko Haram. The destabilization created by the West enables their companies to go on a rampage, exploiting the target country.
Read More: Oil thief Joe Biden is stealing 400,000 barrels of Nigerian oil every day
French partners
The French company TotalEnergies is investing in the oil sector of Namibia. A few weeks after Shell Plc also completed the successful offshore drilling of an oil well in Namibia, the French major reported its initial discovery in that country in February. Namibia has great expectations for its developing petroleum sector and projects that can help in doubling its GDP by 2040. According to consultant Wood Mackenzie, Namibian discoveries could have recoverable reserves equivalent to around 6.5 billion barrels of oil.
But the partnership with France has not been mellow for many African nations. It is a fact that France is a colonial power from the times of Scramble for Africa. Also, in present times it is not hidden what France did in the Sahel region. A few months ago, France announced the end of its ten-year military presence in Mali, along with many other EU nations and Canada. Emmanuel Macron, the president of France, refused to acknowledge defeat, but the Malian government and populace disagreed. Abdoulaye Idrissa Maga, the interim prime minister of Mali, severely condemned France at the UN, claiming that when the French military left the nation, they had been "stabbed in the back."
"The world will remember that, after being abandoned in mid-air by France's unilateral decision to withdraw the Barkhane force from Mali on June 10, 2021, the French authorities then stabbed my country in the back," Maga added.
Given the seriousness of the actions taken by the French military, Mali requested an emergency meeting of the United Nations Security Council, in a letter dated August 15, 2022.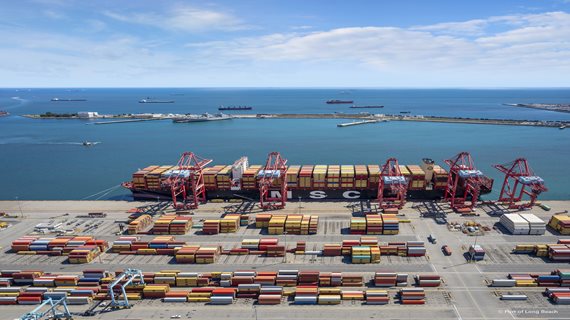 Swiss as partners
Recently, Namibia's Namport has partnered with a Switzerland-headquartered country to run its brand-new container terminal in Walvis Bay. The Namibian ports authority's shortlisted four businesses, and Terminal Investment Limited (TIL) was chosen over them. According to container capacity, MSC is the biggest shipping company in the world. According to Kanime, "The next stage of the process will start with negotiations between Namport and TIL on the concession agreement, focusing on detailed operational aspects, including but not limited to the exact terms and conditions of employees to be taken over by the operator."
On completion of this project, Namibian economy will get a boost. It will become one of the most important ports on the Atlantic coast of Africa. A large number of landlocked African countries will also benefit from this port and give a boost to their respective economies.
Frankly speaking Switzerland is not a major power in the geopolitical world in the continent of Africa but it becomes an important player when money comes in. It is probably the biggest safe haven for companies and individuals who want to siphon off wealth. Swiss Banks are known to be a hit amongst money launderers across the world. These banks provide a deposit facility and anonymity in exchange of hefty sums as premiums and security. In the backdrop of such situations Namibia should think that it should choose its partners wisely in order to develop its country and not get looted by its partners in the name of development. The partnership should be a win-win situation for both and not like one partner getting 80 and the other 20. Therefore, Namibia being an emerging economy should tread upon the path of development with caution so as to ensure that its and its people's interests are not compromised in the long run.