There is a famous saying that 'God helps those who help themselves'. Two African countries have after years of exploitation decided to catch the devil by its horns in order to do something against the injustice being done to their farmers at the hands of the western multinational corporations.
Ivory Coast and Ghana are the biggest producers of cocoa in the world, holding the first and second spot respectively. Cocoa, which is an indispensable ingredient in the production of chocolate, finds its origin in these two West African countries which account for two-thirds of it. In fact, 6 million people in Ivory Coast are involved in the cocoa farming and trade while Ghana exported 1.2 billion worth of cocoa beans in 2020 which made it the second largest exporter of it in the world. Ivory Coast produces 40% of the world's cocoa and it accounts for 15% of its GDP.  Now, major multinational companies like Cargill, Olam, Barry, Callebault and Nestle etc buy cocoa from Ivory Coast and Ghana. The final products are then sold all over the world. These big companies from the West exploit farmers of Ivory Coast and Ghana. The global chocolate industry, which is valued at USD 130.56 billion as of in 2019, has categorically excluded cocoa-farmers from their fair share in the profits earned. The sweat and toil of the cocoa farmers goes unacknowledged in the eyes of these multinational corporations who continue to work with a colonial mindset when dealing with Africa.
Cocoa farmers in Ivory Coast and Ghana are victims of the never ending greed of these big corporate players from the West which are actively exploiting them. These farmers are not able to thrive as they are being excluded from their fair share in the profits earned. Many of them earn less than the globally defined poverty level of $2 a day. In Ivory Coast, farmers would have to earn four times their current income to reach such a level. Over the years, cocoa grower's share of the final product has dropped as brands and retailers have acquired a bigger cut. As per Fairtrade, in the 1970s, when cocoa prices were high, cocoa accounted for about 50% of the value of a chocolate bar. In the 1980s, it fell to 16% and currently farmers are earning only 6% of the value. Farmers in Ghana make only $1 per day and in Ivory Coast it is $0.78.
Companies like Nestle, Hershey's etc have a responsibility to ensure that these farmers are also part of the profit from the booming chocolate industry in the world. Companies have an obligation to ensure that cocoa farmers are able to grow their business. Unfortunately, the harsh reality is that these multinational companies have left no stone unturned in violating the rights, extracting as much labour as possible and snatching the hard-earned income of cocoa farmers.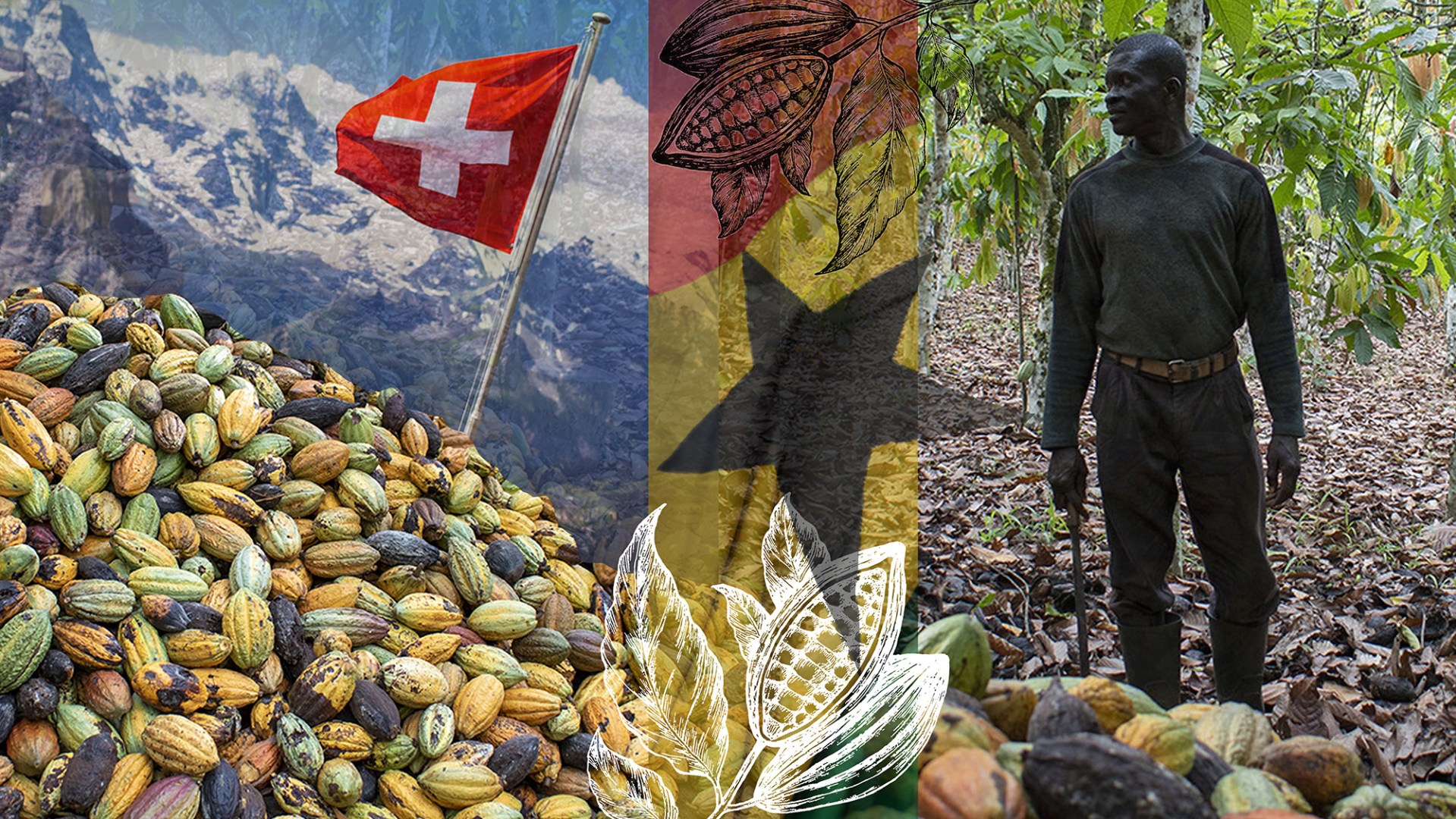 In their home countries, these corporations are not able to carry out exploitation due to strict labour laws and penalties which can affect their business. For instance, in the US, where Hershey is based, the government enforces 180 federal laws and in Switzerland, where Nestle is based, salary is increased by at least 25% for overtime. But in countries like Ivory Coast and Ghana labour laws are very weak and governments often turn a blind eye to the systematic violation of regulations and economic exploitation to appease the west; therefore these companies are actively breaking laws without any fear of repercussions. In light of these circumstances, both Ivory Coast and Ghana have decided to boycott the World Cocoa Foundation, a summit on cocoa sustainability which is going to be held in Brussels. Both nations have stated that they are boycotting it because companies are actively hindering measures which are meant to improve the income of their cocoa farmers.
Four civil society groups have supported Ghana and Ivory Coast's decision. A campaigner of one of these organisations called ECoCare Ghana said, "How can it be that in an industry of about $130 billion, the farmer receives only a meagre 6% of the profit? We think it is unfair, we think it's about time we begin talking about pricing as the most important issue when it comes to cocoa sustainability," By boycotting the World Cocoa Foundation, Ivory Coast and Ghana are taking a stand against the widespread corporate greed which has led to unprecedented exploitation and injustice against their cocoa farmers. The two West African nations are emphasising the cause of their farmers on the international stage, they are also indirectly telling the world that since two-thirds of cocoa are supplied by them, therefore if multinational companies don't stop their exploitative tactics then they will stop the supply of their cocoa which will result in huge losses. Both countries are raising a voice globally against the injustice being done to their farmers.
Read More: Africa's skies are dominated by Western airlines, well not anymore
Both Ghana and Ivory Coast are setting an example for other countries across the world engaged in cultivation of cash crops to take a stand for themselves and raise a voice against the exploitative tendencies of multinational corporations who still work with a colonial mindset with respect to their operations beyond their borders.