Exploited and abused for millennia by white colonial powers and deceptive economic structures, there is a growing sense of solidarity and indications of resistance in the African continent. And this time the East African Community is blazing the torch of defiance to neo-imperialism.
Seven nations in East Africa's Great Lakes region make up the intergovernmental East African Community (EAC), including the Democratic Republic of the Congo, the United Republic of Tanzania, the Republics of Kenya, Burundi, Rwanda, South Sudan, and Uganda.
In order to establish a single financial market, the partner states have accelerated key processes such as the harmonization of monetary and exchange rate policies, payment and settlement systems, financial sector supervision, fiscal policies, coordination and standardization of statistics, and regionalization of the financial sector. The East African Community has made notable progress toward macroeconomic stability over the past few years. The East African Community members are implementing a thorough regional infrastructure package to enable a strong, thriving single market and investment area in East Africa.
For instance, a few months ago, the Kenyan President officially began construction on the Mtwapa-Kwa Kadzengo-Kilifi (A7) road, which will connect Kenya and Tanzania. In order to strengthen connectivity, trade, and the tourism industries within the East African Community, he pledged to place more focus on infrastructure development.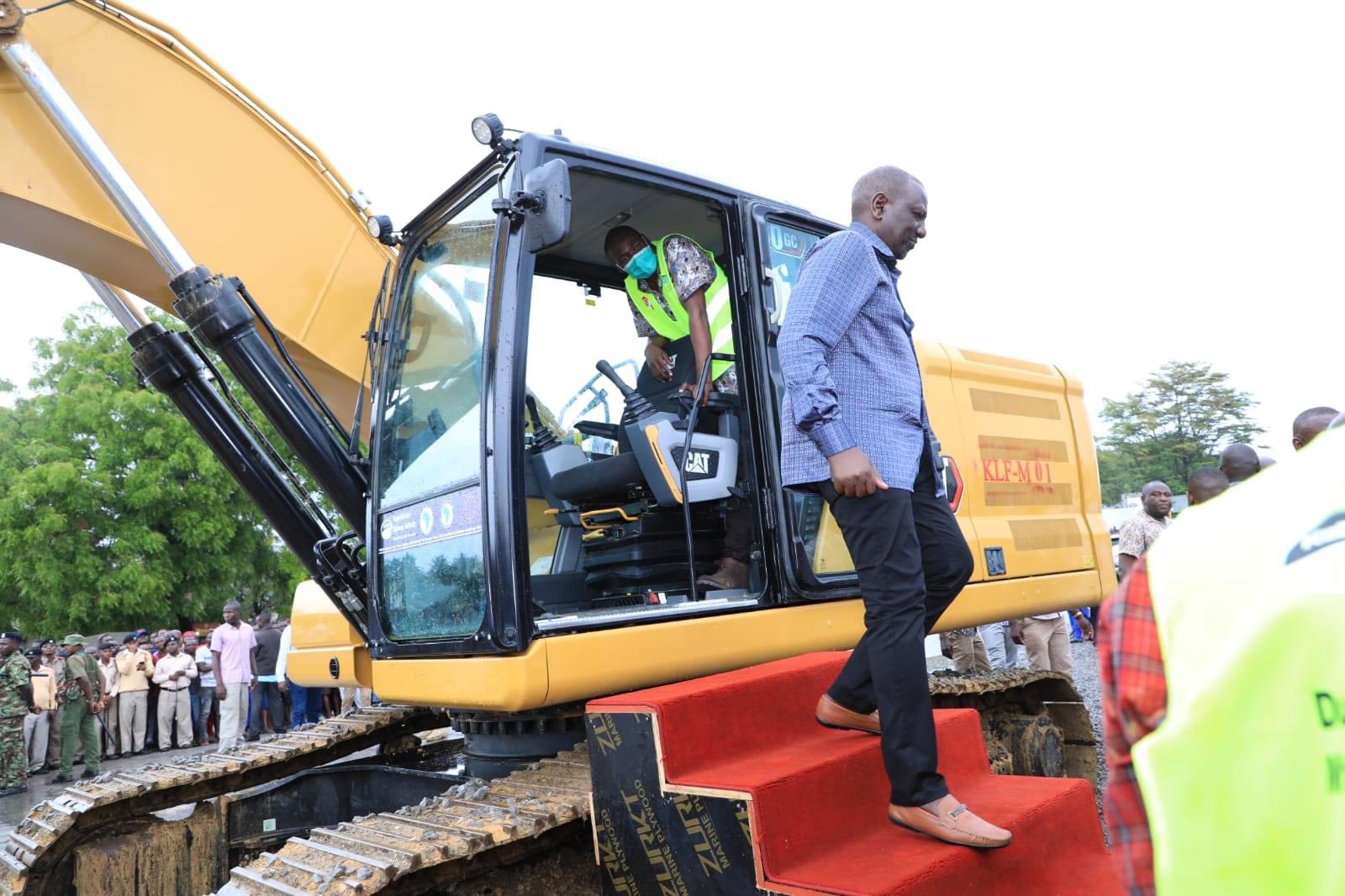 Not only this, member states of the East African community recently raised the Common External Tariff (CET) for imports entering the bloc to 35 per cent. The nations are effectively endeavoring to encourage indigenous manufacturing by raising tariffs on sectors that rely significantly on imports. The expansion of several industries in East African Community, including the food and beverage, leather, and footwear industries, among others, would undoubtedly be aided by this action, which will also increase the number of employment opportunities for local Africans.
Perhaps the goal is to integrate the East African economy in particular and the African continent in general and thereby help safeguard Africa from exploitative Western countries.
China eyes East African Community?
The East African Community should be commended for its ongoing assistance to local companies and oversight of the unethical activities that Western nations carry out on African territory. But the community hasn't been able to respond with the same vigour when it comes to China — a modern-day imperialist nation in the East.
According to recent reports, China may still play a larger role in Kenya's infrastructure development despite Western nations competing for President William Ruto's attention.
A few days ago, Roads, Transport and Public Works Cabinet Secretary Kipchumba Murkomen hosted China's ambassador to Kenya Zhou Pingjian with whom they discussed continuation of infrastructure projects. According to some analysts, Beijing's continued interest in using Kenya as a gateway into the interior of Africa, a long-held goal under the Belt and Road Initiative, was evidenced by this recent meeting.
They discussed projects in the aviation sector, Mr. Murkomen said, "including expansion of airports starting with the Jomo Kenyatta International Airport (JKIA). We look forward to continued collaboration in infrastructure development and attracting more investment into the sector."
Also Read: China is selling east-Africans as slaves in Myanmar
The meeting was notable because it took place only a few days after he made public what he said were the contract terms for the contentious Standard Gauge Railway, which the Chinese completed and is still the largest infrastructure undertaking ever in Kenya. It is also one of the initiatives accused of causing debt to rise.
To make things worse, Nairobi even argued that it had not yet abandoned China.  In fact, Mr. Murkomen had hinted last month that he would think about renegotiating the airport projects, some of which the previous administration had cancelled.
China's debt-trap diplomacy, in which the communist country uses debt as a lever to spread its influence abroad, is well established. Through its Belt and Road initiative (BRI), China has suppressed a major part of Africa. Historically, research has demonstrated that mounting debt has the potential to undermine the sovereignty of African states, owing to the intricacy of corruption and the continent's recurrent political instability.
Such concrete evidence of the Chinese Communist Party's exploitative operations, it is a warning indication that if key East African Community members like Kenya will allow the Chinese to meddle in their internal businesses, then China will exploit other nations in the East African Community too using Kenya as their launchpad. If the member states are serious about spearheading a Pan-African struggle against any form of imperialism, they should, if anything, display similar chutzpah like they showed vis-à-vis the Western nations and bring the Chinese firms under strict scrutiny and regulations.