Indo-Pacific strategy Canada: Oceans are strategically important. Those nations that hold significant maritime power have a crucial advantage over others. And thus, there is a quest ongoing to have a greater engagement in the Indo pacific and Indian oceans. Canada has also realized the need to engage in the emerging geography, but it severely lacks what is needed to do so. A strong navy. The country's navy is unprepared for active involvement in the region. Canada's aspirations to be a marine state without a navy are equivalent to a king without clothes
The newly announced Indo-Pacific strategy by the Liberal government of Canada promises a boost to Canada's military presence and operations in the Indo-Pacific, alongside more trade and diplomatic investments.
But the new Indo-Pacific strategy has sparked concerns among the Royal Navy of Canada. The Navy of Canada believes the new Indo-Pacific strategy will add pressure on the Royal Canadian Navy at a time when it is already dealing with a shortage of sailors and warships.
Read more: Canada's chief of Defence staff narrates the pitiful state of Canadian armed force
Officials have acknowledged that they have been "grappling" with how to fulfil the government's requirement to keep a constant rotation of frigates in the Indo-Pacific.
The navy is also short about 1,300 sailors as the military writ large struggles with what senior officers have described as a personnel crisis.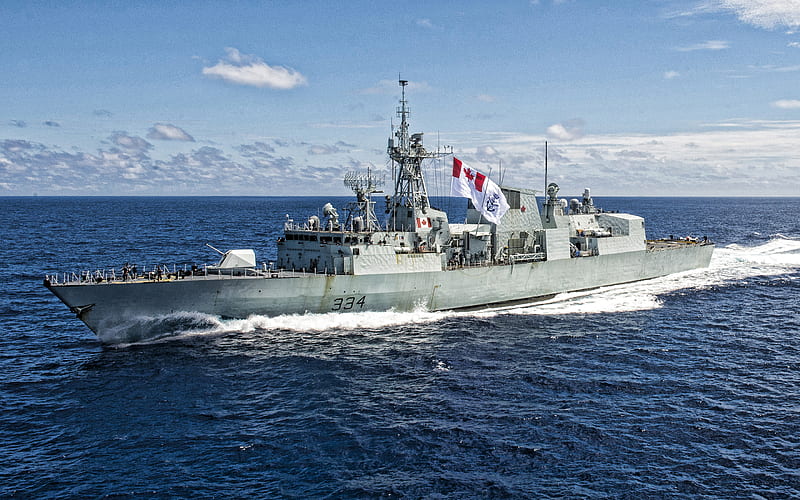 One of the officials told Global News, "We don't have the operational plans yet. The operational plans will get done, and will be developed every single year as we look ahead to the sailing season."
The Canadian navy has been in crisis for a while, but the government has largely disregarded it.
Last year's Canadian Navy Review noted, "To meet defence and security challenges in the coming decades, Canada's maritime forces will need to become better equipped for maritime operations to maintain our sovereignty and conduct peace-support operations, including rendering humanitarian assistance and relieving distress from the sea."
It also added that governments have not delivered predictable, sustainable, and long-term funding for the Canadian Armed Forces (CAF). Royal Canadian Navy (RCN) ships are examples of the unfortunate link between inadequate investment and capability gaps.
Despite the challenges, the Defense Minister of Canada, Anita Anand, insists that Canada can have a military presence in two theatres, Europe and Asia, simultaneously. 
However, Royal Canadian Navy commander Vice-Admiral Angus Topshee busted this claim while speaking to The Canadian Press in September, stating Canada's inability to send more frigates to both regions at once.
He added that the navy, along with the rest of the Canadian Armed Forces, is currently under immense pressure to maintain its readiness to respond to natural disasters and other domestic challenges in addition to growing its presence in Europe.
Read more: Now, Canada is in Russia's line of fire
Not to forget, Canada also faces a challenge in its backyard, the Arctic. The Canadian navy has long remained absent from the region while more and more foreign powers spread their tentacles. 
The  RCN is in a state of deep crisis and decline. It is critical that the government act quickly rather than make false promises. Otherwise, the various strategies and policies for engaging in various geopolitical theatres will all appear to be shams and will be embarrassing for the country on a global stage.