According to a media report by Dailymail, a disabled Canadian army veteran Paralympian has blasted the Canadian government for offering to Euthanize her when she complained about how long it was taking to install a small stairlift at her home.
Reportedly, Retired Corporal Christine Gauthier, who competed at the 2016 Rio de Janeiro Paralympics, claimed last week, an unnamed veterans affairs case worker had offered in writing to provide her with a medically-assisted dying device.
Speaking at the House of Commons veterans affairs committee, Christine Gauthier claimed, "I have a letter saying that if you're so desperate, madam, we can offer you, MAID, medical assistance in dying,"
The worker who made the offer hasn't been identified, but it's assumed that they also offered the same solution to three other veterans who contacted VAC with complaints.
Shook the country
The news that veterans were being pressured to end their lives has shocked Canada. Gauthier had asked the federal government to assist her in building a stairlift because she didn't want to crawl down the stairs every time.
The scandal broke a week after Canada's minister of veteran affairs revealed that at least four additional veterans had received similar offers to use the country's Medical Assistance in Dying (MAID) law as a solution to their problems.
Canadian PM Justin Trudeau is saying that the act is absolutely not acceptable. But, don't we all know who is promoting Euthanasia in Canada.
The promotion of Euthanasia is definitely not a new thing. A few months ago, a secretly recorded audio surfaced in which a medical ethicist is heard raising the subject of euthanasia with a disabled patient, Roger Foley, after reminding him that he was costing the system "north of $1,500 a day." 
Foley told the AP that he had never previously expressed any desire for a medically assisted death, and began recording the staff after they kept mentioning it to see if he had "an interest."
Read More: Trudeau makes Canada the most Euthanasia friendly country
A vile run
Euthanasia was first legalized in Canada in 2016. A previous prohibition on assisted suicide was overturned by the Supreme Court of Canada, which in turn gave the Parliament a deadline for enshrining medical assistance in dying (MAID) in law.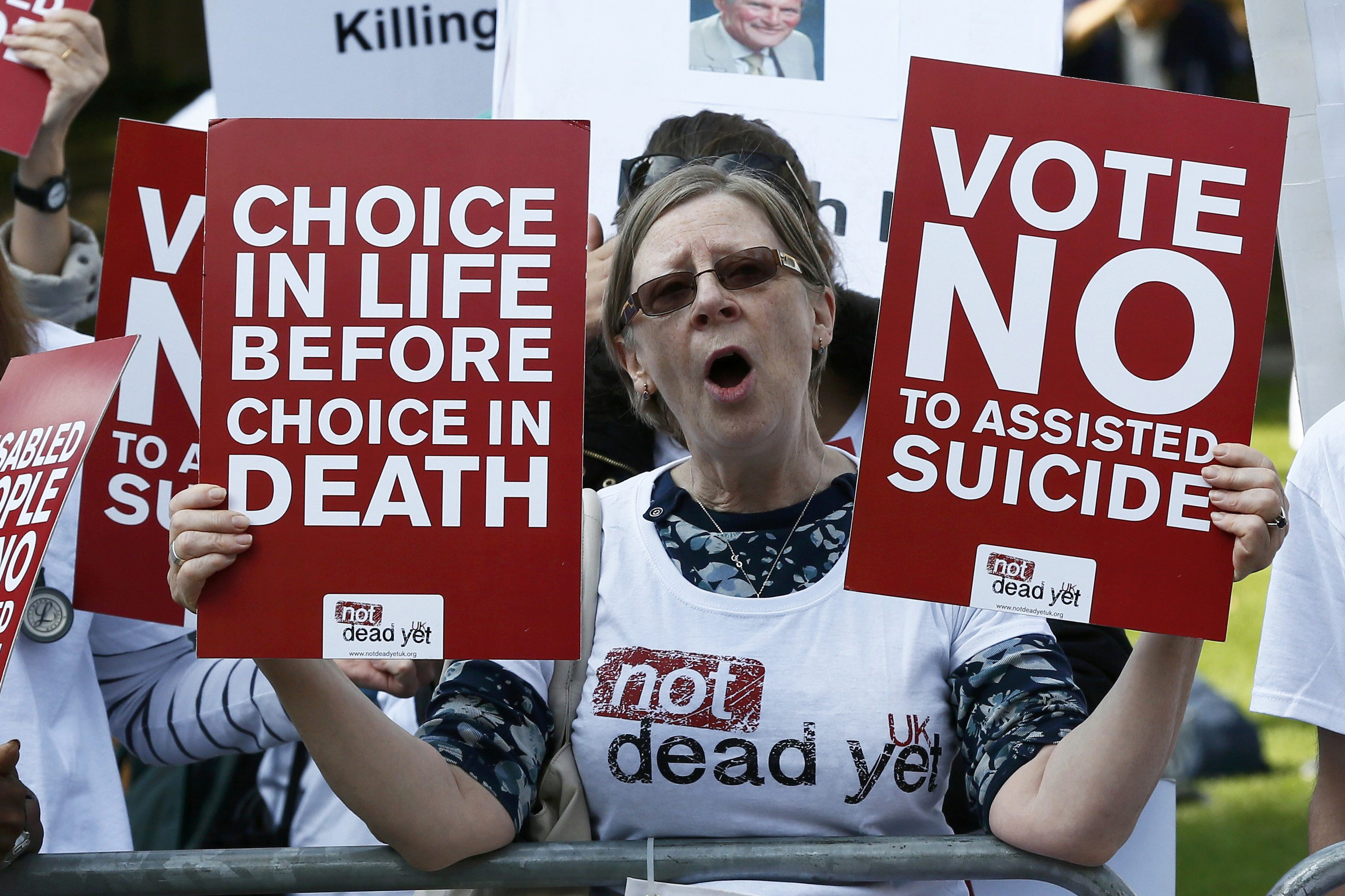 Since then, Liberals are running behind every person mentally ill and specially-abled person to get Euthanized. Which by any means, is a really stupid thing.
Ms. Gaunthier is a proud Canadian who has served Canada for years even more than Trudeau. Gauthier was injured in an Army training accident in 1989, suffering permanent damage to her knees and her spine.
Despite this, she competed in the 2016 Paralympic Games and Prince Harry's 2016 Invictus Games as a canoeist, power-lifter, and indoor rower.
Read More: Poor Canadians are now willing to legally die instead of living in Trudeau's Canada
Trudeau recently amended the euthanasia law to include people with crippling illnesses or pain in 2022, even if their lives are not in immediate danger.
At this point, it feels too much to ask Trudeau to stop advocating euthanasia.