Smaller EU nations have a dream, a dream to be as equal as Germany, France, and Italy in the European Union. They dream to be the torchbearer of equality and justice in Brussels. However, the hounds of the west are continuously making the smaller EU nations gullible.
It has happened once again. Firstly, their resources were exploited in the name of solidarity. Now, the EU is literally stealing away their sovereignty and rights in Brussels. The mission of Spitzenkandidaten and the pan-EU election plans are now officially off the table.
According to EURACTIV, the EU parliament is gifting EU nations a very unpleasant surprise this Christmas. Reportedly, The EU parliament intends to formally kill off plans for transnational lists and Spitzenkandidaten, or lead candidates, at the 2024 European elections during next week's pre-Christmas summit in Brussels. As per a leaked draft seen by EURACTIV, "discussions within Council indicate that there is no unanimity in favor of the European Parliament's proposal as it stands."
Reportedly, a majority of delegations opposed the key political innovations earlier proposed by the European Parliament, and there are serious concerns in respect of the principles of subsidiarity and proportionality concerning provisions that go in the direction of establishing a uniform procedure in all member states.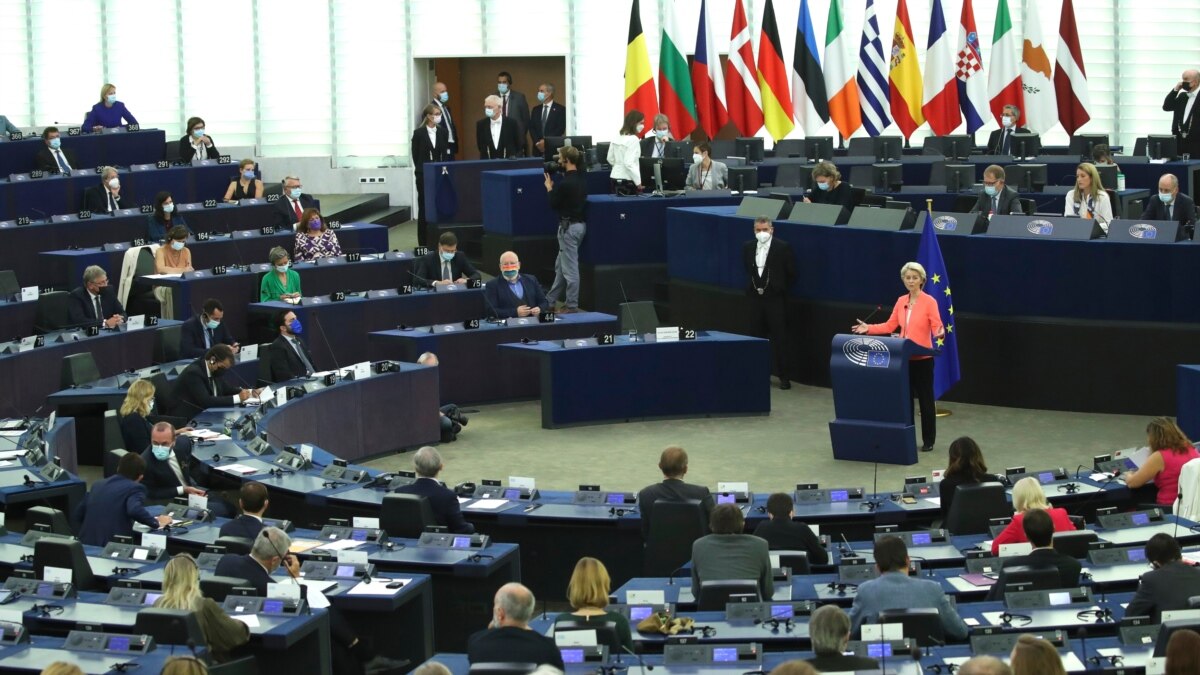 No say of Europeans
The decision comes as a shocker to EU lawmakers, who had thought that this was their best opportunity to date and enshrine something they viewed as crucial measures to "Europeanize" the elections for the European Parliament in 2024 and break the trend of low voter turnout. In addition to the current 705 seats in the elected chamber, European Parliament earlier this year announced that it would create an EU-wide constituency to elect 28 transnational seats. Therefore, granting more leverage to Europeans to elect their preferred candidates for Brussels.
However, Brussels' current leadership is killing the plan even before formal inception. EU governments are also expected to reject other demands made by MEPs, such as lowering the voting age for European elections to 16 and mandating that polls be held on the same day throughout the EU's 27 countries. This is comparable to India's ongoing proposal "One Nation-One Election Process," in which state elections are to be held with general elections.
But why does the EU's current leadership appear to be afraid of this proposal that it once backed? Why? Well, which emperor would want to leave his kingdom under public pressure?
Read More: Brussels vs. Belgium: EU sanctions Belgium for standing against its diktats
Fear of getting overthrown
The proposal was introduced at a time when there was very little anti-incumbency against the current governments of Europe. However, after the Ukraine war, people are enraged by the misery that has been reckoned upon the people of Europe.
The fuel prices are high and so, prices of other essential commodities have also skyrocketed. In addition, EU governments are also failing to keep a check on the migrant influx, which is adding an insult to injury for the Europeans. People are looking to get rid of their existing governments and replace it with a leader who is keen to address them. A similar phenomenon was seen in Italy where Italians vehemently elected conservative Giorgia Meloni who is a staunch anti-EU leader.
A conservative government that is said to be a fierce opponent of the European Union was also elected in Sweden. Additionally, the ruling SPD in Germany suffered a shocking loss in their strongholds. The people want to elect leaders who will express their discontent with the current system of government more vocally and actively. This goes for both the EU and the concerned country.
Read More: EU gulped down $200 billion of Russian money without a single burp
 And this is what the European Union commission and EU lawmakers fear. They believe that right now, people will not hesitate to vote them out permanently, and this could give conservative parties like the ECR and EPP more clout and support of the people.
The motion has been abandoned as a result. But the EU will continue to suffer because of the current anti-incumbency. The issues have only recently begun.