Vidarbha cricket association stadium Nagpur
Vidarbha Cricket Association Stadium also called New VCA Stadium is a cricket ground in Nagpur, Maharashtra, India. In terms of field area, it is the largest cricket stadium in India. The ground is located in Jamtha on the southern outskirts of Nagpur. It was inaugurated in the year 2008, replacing the old Vidarbha Cricket Association Ground as the city's main stadium. The International Cricket Council has praised the merits of the stadium. It has the audience capacity of 45000 people.
History
The VCA Stadium is the home ground for the Vidarbha and Central Zone teams for the domestic Ranji Trophy and Duleep Trophy tournaments, respectively. As of January 2020, it has hosted the most T20I matches (12) by any stadium in India.
The first international match at the venue was the fourth Test between India and Australia in November 2008, which India won by 172 runs. Australian spinner Jason Krejza took 12 wickets, while Harbhajan Singh took seven wickets for India in that match.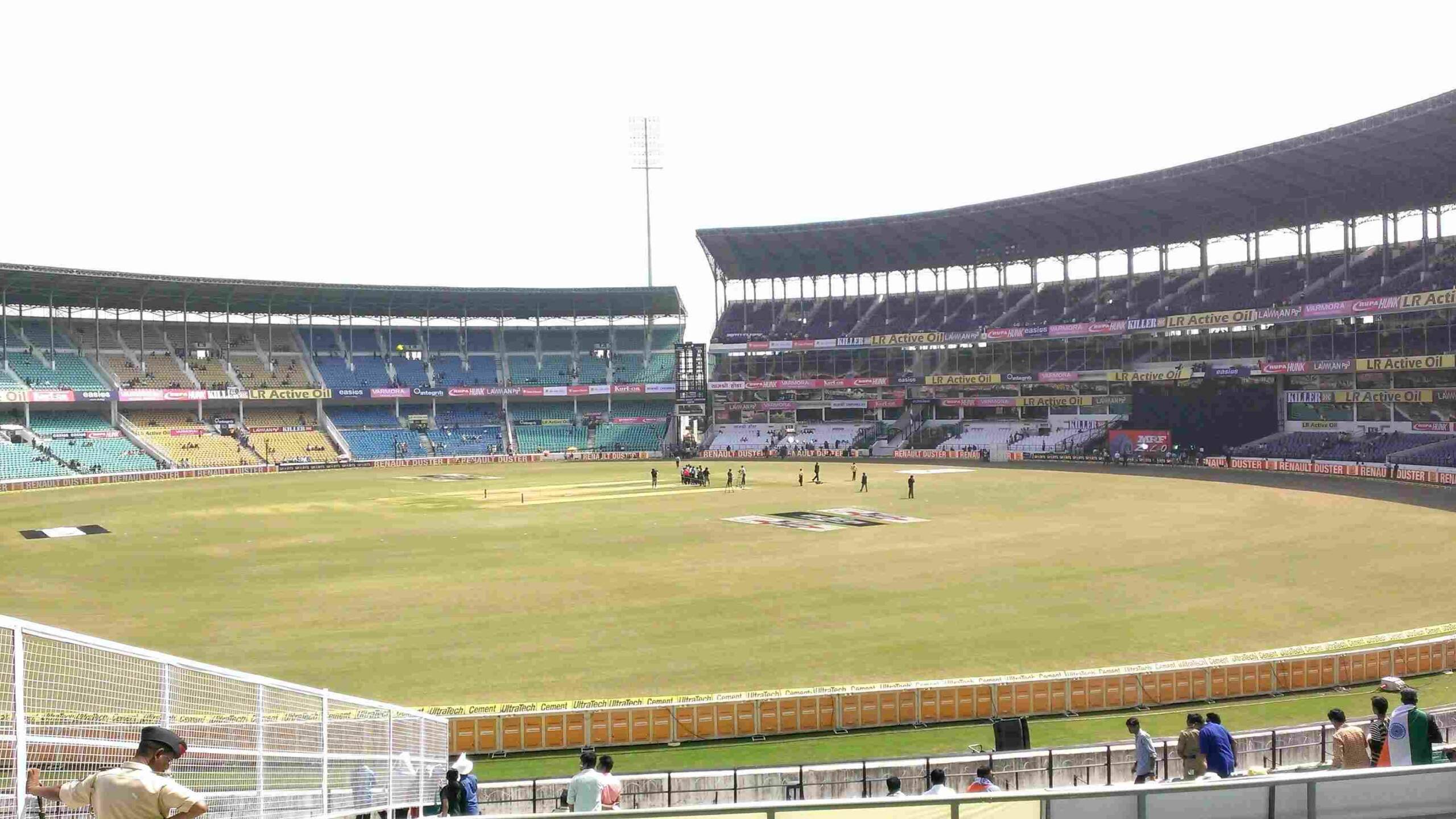 Also Read: Paul brown stadium : Seating chart, History, Overview and Facts
Vidarbha cricket association stadium Nagpur – Location and facilities
Vidarbha cricket association stadium is situated at a distance of 16 km from Nagpur-Hyderabad National Highway 7, this piece of ultra modern sports facility, is by far the best cricket stadium in India in terms of facilities. The spacious and well-furnished pavilion with a decent seating area, mini gymnasium, exclusive lunch hall, medical room etc. Complete the all-round facility for the sportspersons. The special air-conditioned enclosure for members at the southern end is an added attraction.
Corporate amenity has been further enhanced with the installation of thirty eight corporate boxes linked to hospitality services. Match officials, including ICC observers and umpires, have been provided separate and exclusive accommodation with the players.
The ground is fully equipped to host day/night matches in all its grandeur. This fully chaired amphitheater has all round roof for the comfort of its spectators and good walkways for the movement of spectators.
Install our app for more news and daily updates: @tfiglobal