Lithium and its sister elements are going to drive the 21st century. In an ideal world, Trudeau, the man who proclaims to champion people's welfare should have worked towards ensuring their supply for Canada. Instead, he is busy making China the Lithium king of the world. The love affair holds no regards for national security.
China's dominance in Rare Earth
 According to best possible estimations available with experts all around the world, China has the largest reserves of rare earth minerals on planet Earth. In July 2022, data churning website Statista reported that, out of a total 120 million tonnes of rare Earth minerals found all across the world, China alone possesses 44 million tonnes. No wonder, China is also the largest producer of rare earth minerals. In 2020, it produced over 57.5 per cent of rare earth elements.
The United States was distant second with only 15.6 per cent. 2020 is the same year when the world first came to realise that Trump's prophecies about economic takeover of the world by China was real and imminent. That year, the Covid-19 shock and Chinese control over Chip manufacturing had taken them by surprise. Fear of Chips shortage had come alive which somehow is still in continuation even today.
All these fears should have meant that Trudeau would be extra attentive to Chinese investments in the country. Moreover, he is a champion of green energy and a big chunk of green energy comprises electric vehicles. 40 per cent of these vehicles consist of batteries and lifeline of these batteries are lithium and other rare earth metals. China has all of it, but the expansionist nature of its foreign policy wants more. More specifically, it wants Canada's rare earths. In 2021, it was estimated that Canada's rare earth oxides were found to be over 14 million tons.
Chinese money in Canada
 China knew it and over the years, it has poured billions of dollars in Canadian mining firms. CCP is doing it through Chinese firms. According to a Bloomberg report, Chinese have poured money in 89 deals in this sector. Deals worth $14 billion have been chalked to ensure the supply of 31 critical minerals to the Chinese. Main Chinese companies in the Canadian metals and mining sector include Zijin Mining Group Co., Ganfeng Lithium Group Co., state-owned China General Nuclear Power Corp, Sinotech Hong Kong Corp. Some of these companies directly acquire the local firms while a lot are engaged in shady indirect acquisitions. For instance, just before the Pandemic struck, Trudeau approved a $1 billion acquisition of Canadian mining firm Continental Gold.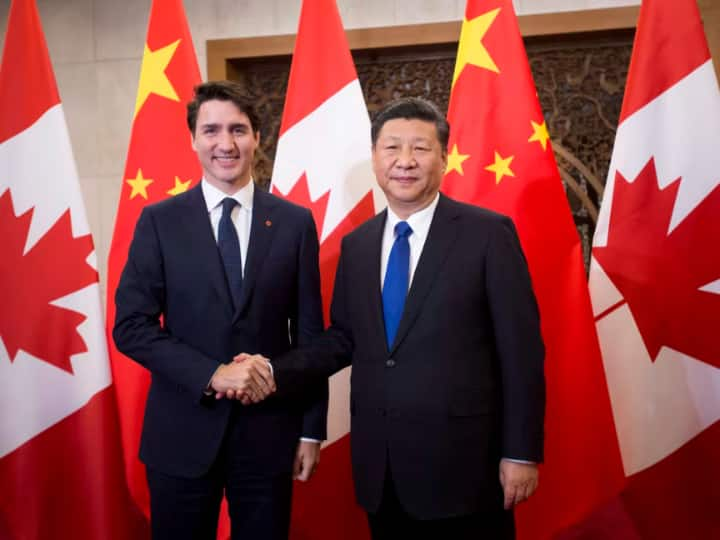 Too much cosy
The Chinese were in so much haste that they promised to fulfil due diligence in just 10 working days. This was the official announcement of the arrival of Chinese dominants. Before that, Chinese relied on browbeating small and medium size Canadian companies to push them out of business in their own country. Trudeau, as usual, did nothing to protect local businesses.
Meanwhile, things shifted in two years. Relying on China is now a taboo. China has used its dominance to arm twist Japan in the past and Trump would not allow it.  A Domino effect was in place, even Biden went on to sign a pact with Canada, Australia, Finland, France, Germany, Japan, South Korea, Sweden, the United Kingdom and the European Commission to ensure mineral security and end Chinese dominance.
But who could stop Trudeau from loving China. Even when talks were being finalised, possible brain dead bureaucrats under Trudeau approved selling Neo Lithium, a Toronto Stock Exchange listed company to China's Zijin Mining Group. Few top echelons of the company and possibly some government officials got a fair share of $918.7 million from Zijin. US lawmakers had heavily criticised the move.
Trudeau has faced criticism from all quarters about Chinese influence in a strategically important sector. He took more than 6 decades to wake up and only last month did his administration ask 3 chinese companies to divest. Whether it arose out of a genuine or a last-minute effort to save his face, we leave it up to you to decide.