Kodumudi Temple, Timings and Overview
The Magudeshwara Temple at Kodumudi is a large Hindu temple dedicated to Shiva in the Erode district of Tamil Nadu, India. This is the sixth temple in Kongu, the region has been praised in hymns in Thevaram. This temple is situated on the banks of the river Kaveri. Rishi Agastya is associated with this temple.
Kodumudi Temple is counted among the temples built on the banks of the river Kaveri. The rock in the middle of the river in front of the temple is believed to be the place where a crow had kept the cup of Rishi Agastya. It is a huge temple complex consisting of 7 main temples. This temple opens at 6.00 am to 12.00 Noon in the morning and from 4.00 pm to 9.00 pm in the evening.
History and Architecture
According to historical story, a contest broke out between the wind god Vayu and Adishesh about their strength. Adishesh was holding Mount Meru tightly. The wind blew the mountain with all its might. Mount Meru was broken into seven pieces in the form of the Ratna Shivling. One such piece fell in Kodumudi. Devotees used to worship here for Nag Dosh Pariharam.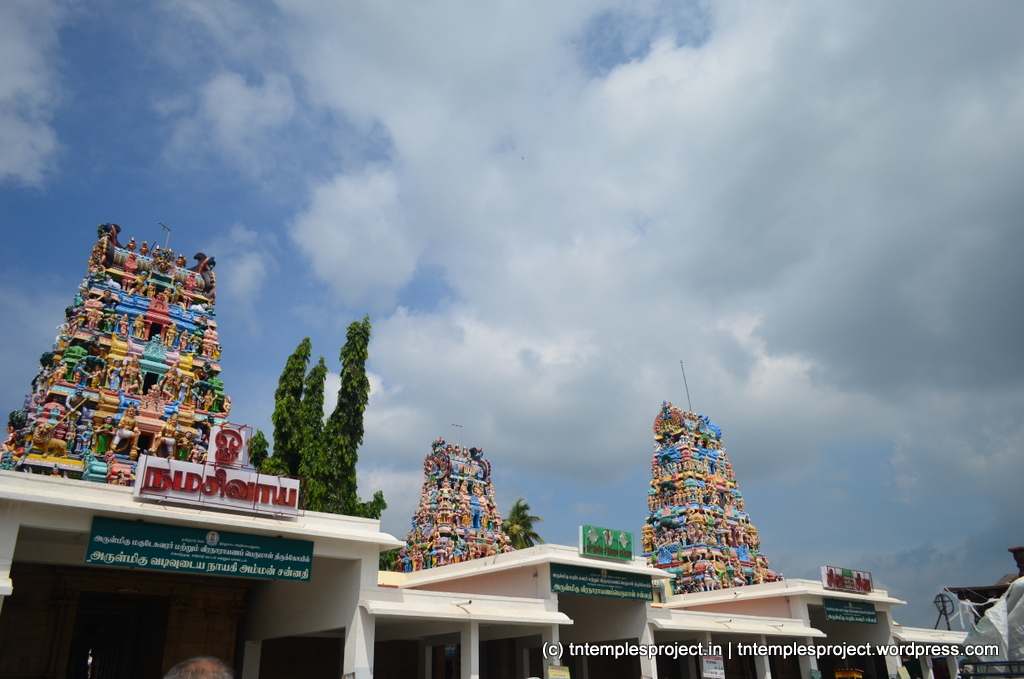 The length of the east facing temple is 640 feet and the width is 484 feet. Kodumudi Temple has shrines of Lord Shiva, Lord Vishnu and Lord Brahma, hence the name Trimurti Kovil. This huge temple has 3 entrances on the east side. To the north of the central gate is the entrance to the Pathasin shrine of Lord Shiva, known as Kodumudi Nath and Makuteshwar. To the south of the central gate is the entrance to the shrine of Goddess Parvati, known as Panmozhi Nayaki and Soundaryambika.
Also Read: Chandi Devi Mandir Haridwar, timings, travel guide and how to reach
Kodumudi Temple Timings
| | |
| --- | --- |
| Timings | Pooja/ Darshan |
| 6.00 am | Temple opening Hours |
| 6.00 am to 6.30 am | Usha Kala Pooja |
| 7.00 am to 7.30 am | Kala santhi Pooja |
| 7.30 am to 12.00 pm | Darshan |
| 12.00 pm to 12.30 pm | Uchikala Pooja |
| 12.00 pm | Temple closing Hours |
| 12.00 pm to 4.00 pm | Temple remains closed |
| 4.00 pm | Temple reopens |
| 4.00 pm to 5.30 pm | Darshan |
| 5.30 pm to 6.00 pm | Sayarakshai Pooja |
| 6.00 pm to 8.00 pm | Darshan |
| 8.00 pm to 8.30 pm | Ardhajama Pooja |
| 8.30 pm to 9.00 pm | Darshan |
| 9.00 pm | Temple closing Hours |
Also Read: Maa Durga Mandir Varanasi, Timings, Travel Guide, and How to reach
Place to visit near Kodumudi Temple
Karadiyur View Point
Karadiyur Viewpoint is located 83 km to the northeast of the municipal town of Erode. This place is full of natural beauty and nature lovers must visit this place once in their life. Tourists get to see the beautiful view of Erode from the beautiful valleys, plains and high peaks here. Karadiyur Viewpoint is the most popular vintage point in the vicinity of Erode.
Vellore Bird Sanctuary
Vellore Bird Sanctuary is one of the best places to visit in Erode. For people who love birds, this place is no less than a paradise. There is also a lake in this sanctuary spread over 200 acres. Many migratory birds like pelicans, darters, teals, pintail ducks etc. Can be seen in this sanctuary. You will also find many species of birds here. This sanctuary was established in the year 1996 and is maintained by the Ministry of Environment and Forests, Government of India.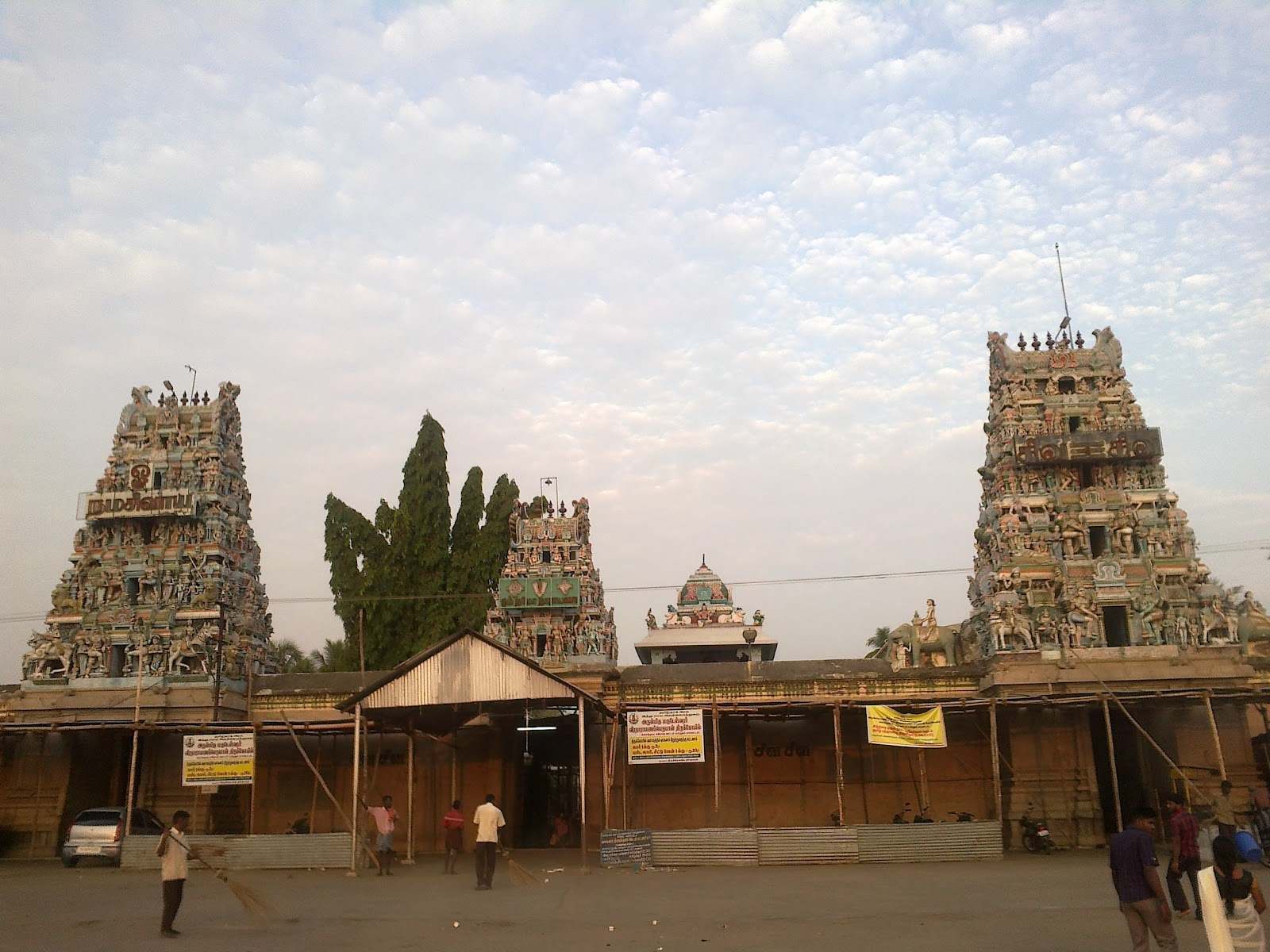 Government Museum
For culture and history lovers, the Erode Government Museum is nothing less than a gift. Many things related to art, culture and anthropology will be seen in this government museum, established in 1987. Here you can see paintings of Thanjore, inscriptions related to Kongu Chola dynasty, handicrafts of Bargur etc. Apart from this, flora such as palm leaves and manuscripts are also present here. This museum is of great importance in the context of art.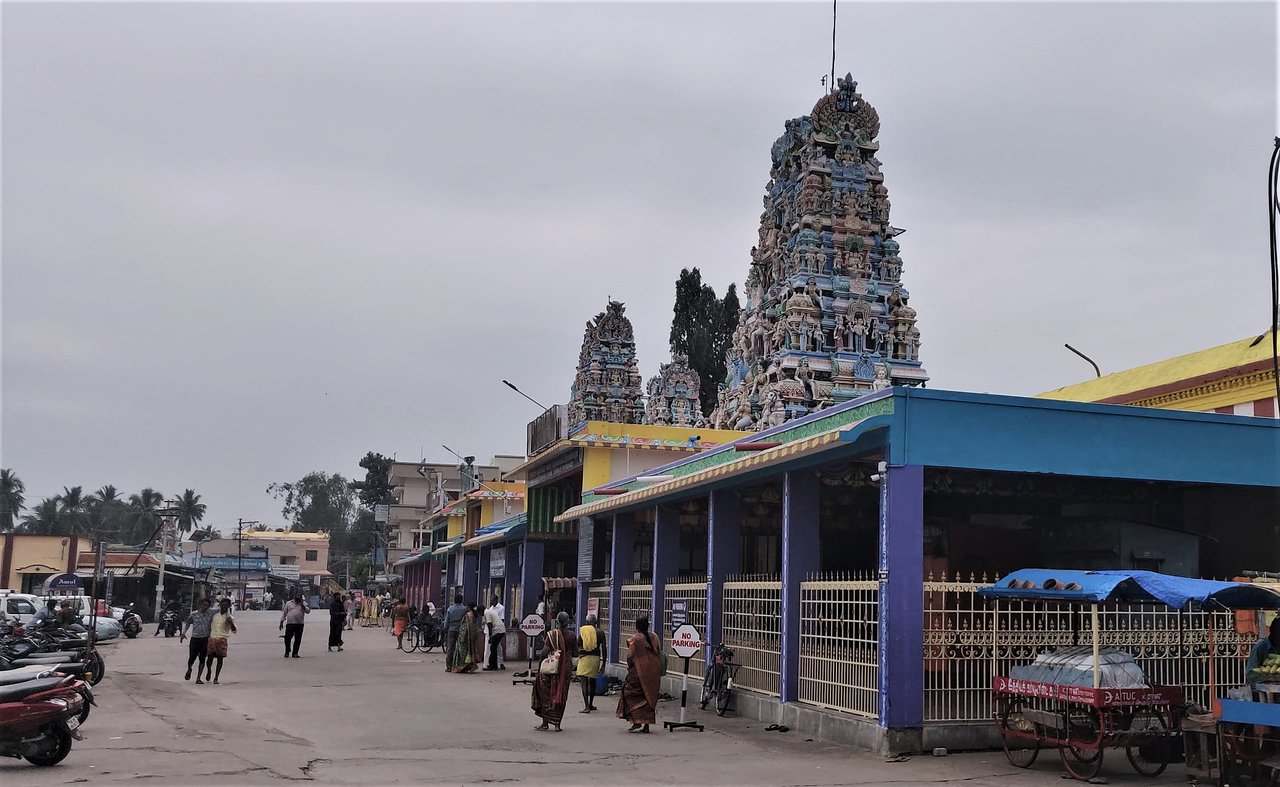 Also Read: Ragigudda Anjaneya Temple Timings, Travel Guide and How to reach
How to reach this Temple
By Air- The nearest airport is at Trichy airport which is located at the distance of 111 km from Kodumudi Temple. From here you can easily reach this temple by taking local taxi or auto.
By Train- Nearest railway station is located at Erode which is at the distance of 39 km away from this temple and Karur Railway Station which is located at a distance of 28 km from this temple. From here also you can easily reach this temple by taking local taxi or auto.
By Road- Direct routes are connected from Karur and Erode to this temple. There are also many buses are available from Karur and Erode to the temple.
Subscribe our TFI Dharma YouTube channel to watch Devotional videos because we are here to serve Sanatana Dhrama: TFIDHARMA