Nellaiappar Temple, Tamil Nadu – Overview
Nellaiappar Temple is situated in the city of Tirunelveli in the state of Tamil Nadu in South India. This temple is built on the northern bank of Thamirabarani river in Tirunelveli district. From the pillars of this temple melodious musical tunes are heard.
Nellaiappar Temple is spread over an area of ​​14 acres. Tirunelveli was known as "Tinnevelly" in the British era. In ancient times this place was called "Bamboo Forest". The temple houses several shrines, the most prominent being those of Swami Nellaiyappar and his wife Sri Kanthimathi Ambal.
History of this Temple
It is believed that the maximum area of ​​this temple comes in Venue Van, hence it is called 'Venuvanam'. It is believed that the Nellaiappar temple was built by the Pandavas. Maharaja Nindraseer Nedumaran of the 7th century built the sanctum sanctorum and gopuram of this temple. The most famous musical pillar of this temple was built by Maharaja Nedumaran.
If seen carefully, both Nellaiappar and Kantimathi were different temples. There was also a little space between those two temples. In the year 1647 Thiru Vadamalaiappa Pillaiyan, a great devotee of Lord Shiva, joined these two separate temples by building the "Chain Mandapam".
Music sounds are heard from the pillars of Nellaiappar Temple. There are total 161 pillars in total that make the musical sounds. You will be surprised to hear this but this is the truth. These pillars are built in a single big stone.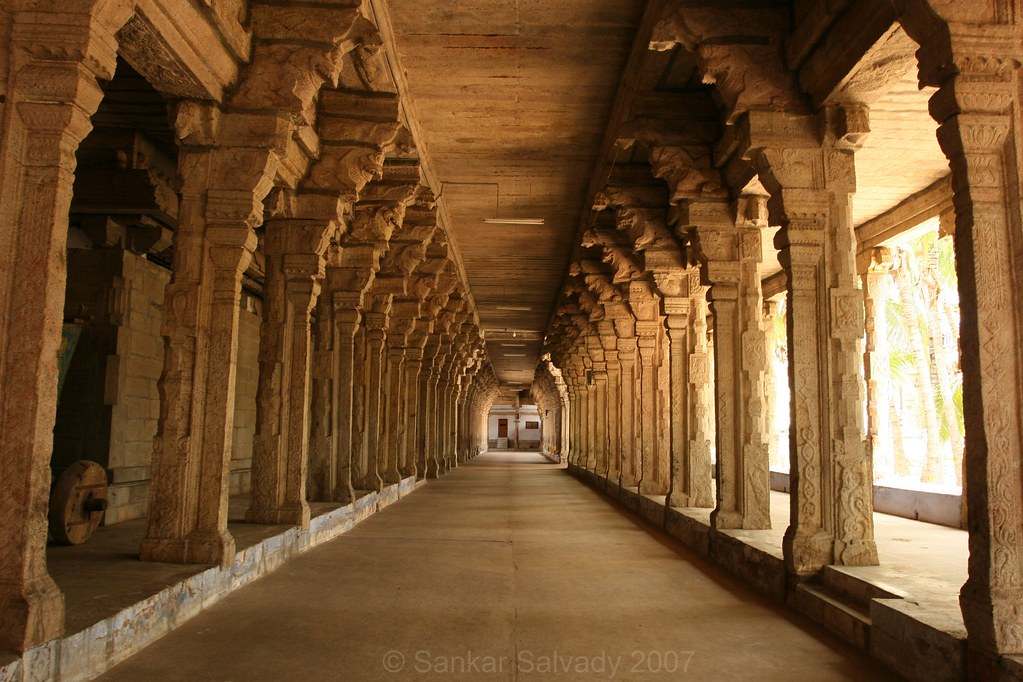 A different thing here is that, if we hit on top of one pillar, we can hear its sound from the another side pillar as well. The stone used for making the pillars of this Nellaiappar temple is naturally different, just like the different stone used for making the idol. According to Shilpashastra, there are three parts of these stones used in the construction of Nellaiappar Temple.
Masculine, Feminine, Neuter These three stones produce three different sounds. The three different stones are also used in different ways. In which male stone is used only for making idols of deities. While the female stones are used to make the idols of the goddess. Unpolished stones are used only for making jewellery.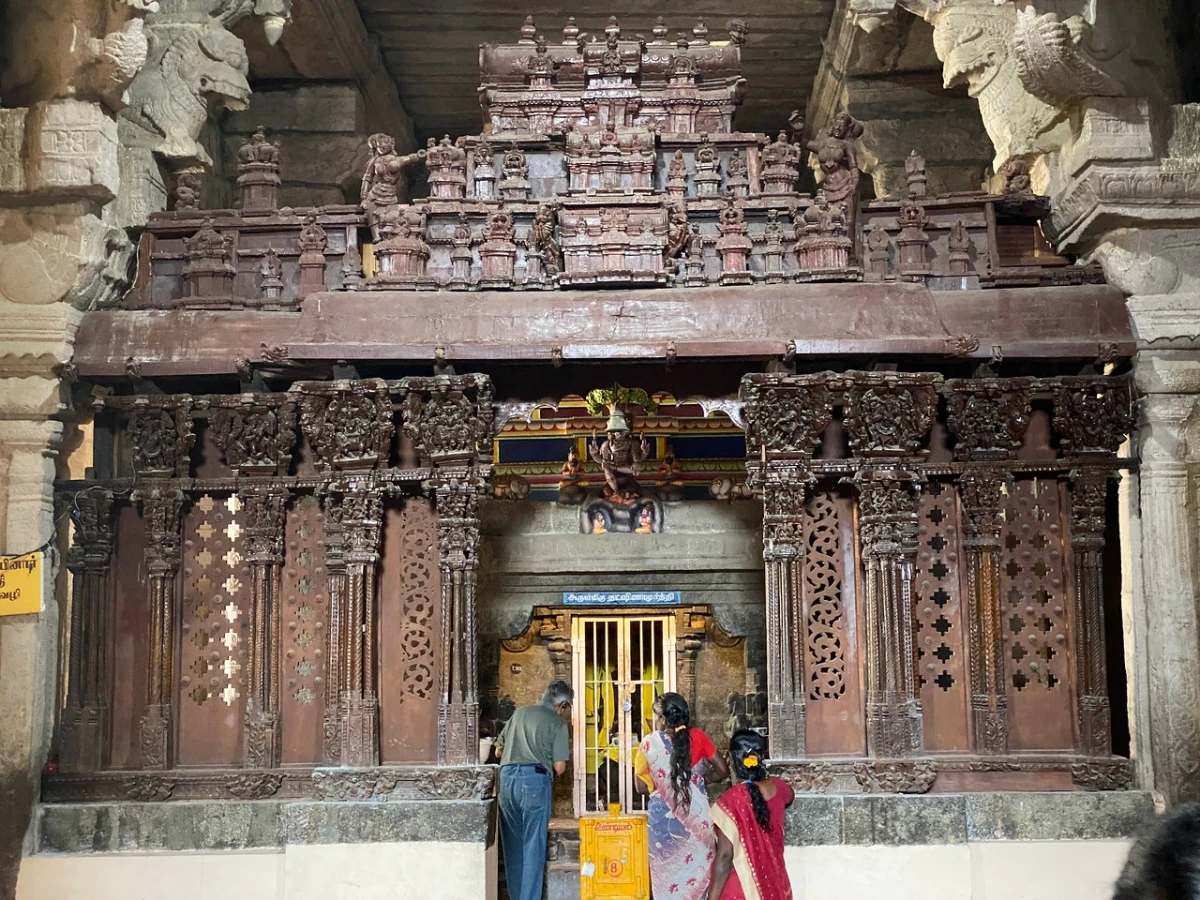 Nellaiappar Temple Timings
Temple opens at 6:00 am in the morning and closes at 8:00pm in the evening.
| Days | Temple Darshan Session | Darshan Timings |
| --- | --- | --- |
| Daily | Temple Opening Timings | 05:30 |
| Daily | Morning Darshan Timings | 05:30 to 12:30 |
| Daily | Temple Break Timings | 12:30 to 16:00 |
| Daily | Evening Darshan Timings | 16:00 to 20:30 |
| Daily | Temple Closing Timings | 20:30 |
Place to visit near Nellaiappar Temple
Tiruchendur Beach and Temple
Tiruchendur is another historical place in Tirunelveli district. With a distance of 53 km towards the east of Tirunelveli, Tiruchendur is famous for Lord Murugan temple. Devotees take a dip in the beach before going inside the temple.
Papanasam falls
Papanasam is located 60 km west of Tirunelveli, famous for Agasthiyar Falls and Lord Shiva Temple. Agasthiyar Falls is just 20 minutes away from the Lord Shiva Temple, a beautiful sight with a beautiful small waterfall. There is no entry fee at the Forest check point, but only at the Waterfall checkpoint. Agasthiyar Falls is open for visitors only from 9am to 5pm.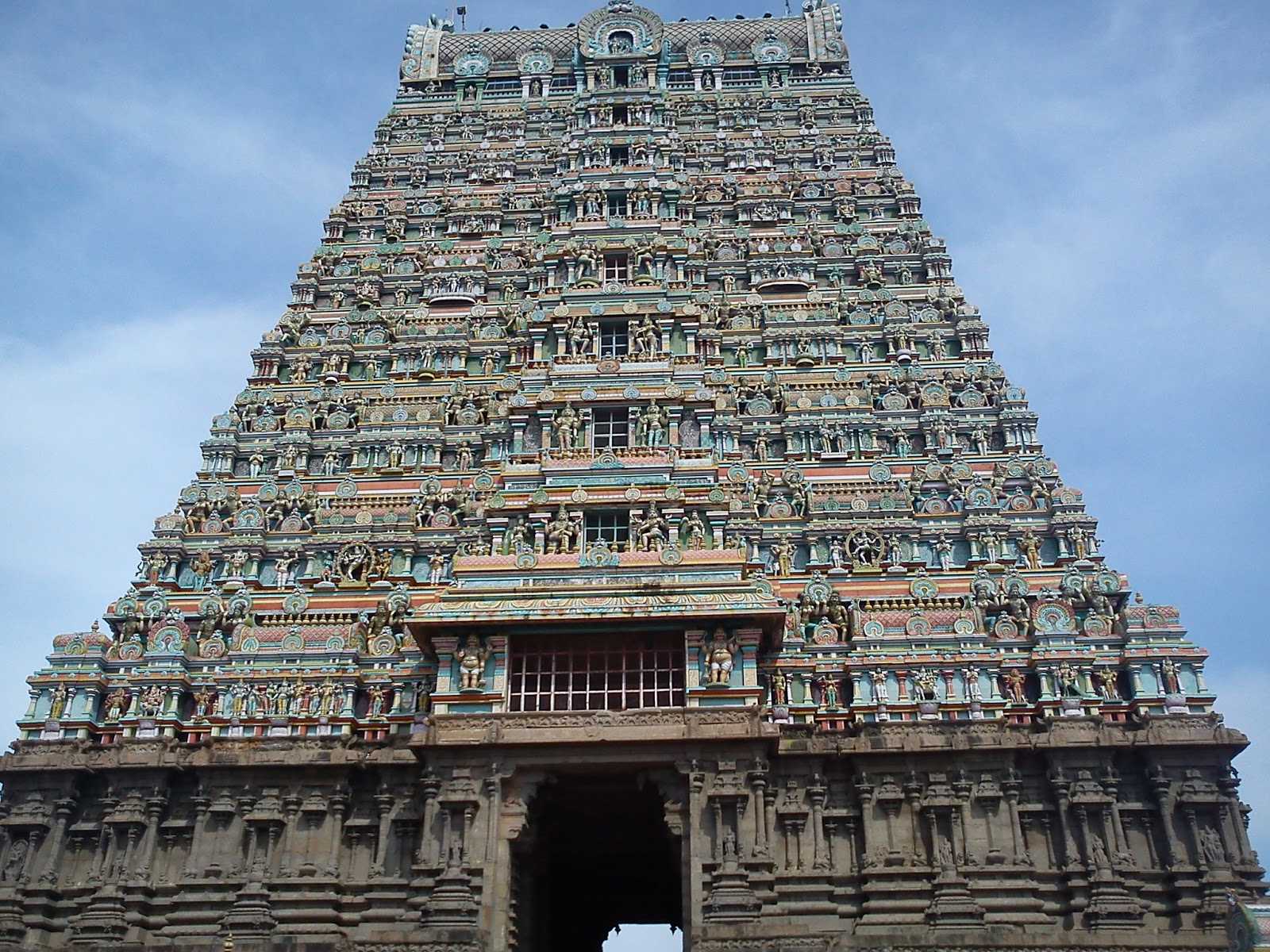 Also Read: Palani Arulmigu Sri Dhandayuthapani Temple Timings, History and Travel Guide 
How to reach this temple
By Air- Tuticorin Airport is the nearest airport from Nellaiappar Temple which is at the distance of about 42 km from this temple.
By Train- Tirunelveli Railway Station is the nearest railway station from this temple which is located at the distance of about 4 km from this temple.
By Road- Tirunelveli is well connected to other major cities so you can easily reach this temple by road from any road vehicle.
Subscribe our TFI Dharma YouTube channel to watch Devotional videos because we are here to serve Sanatana Dhrama: TFIDHARMA