Palani Temple Timings and Travel guide 
Palani Arulmigu Sri Dhandayuthapani Temple is among the one of the six abodes of Murugan. Palani Murugan Temple It is located in Palani village of Dindigul, 100 km south-east of Coimbatore in the Palani Hills, north-west of Madurai in the state of Tamil Nadu, India. The Palani temple is also considered synonymous with Panchamitram, a mixture made up of five components.
History of this Temple
The idol of Lord Murugan at Palani was built by Bogar Muni and is also one of the 18 greatest Siddhas of ancient Tamil culture. We also find the idol of the main deity in the south-west corridor of the temple. The temple is connected through an underground tunnel to a cave in the middle of the hill, where Bhogar Muni used to meditate.
After being worshiped for centuries, the deity was neglected and the temple was completely covered by forests. Between the 4th and 5th centuries, the place was under the control of King Perumal of the Chera Kingdom.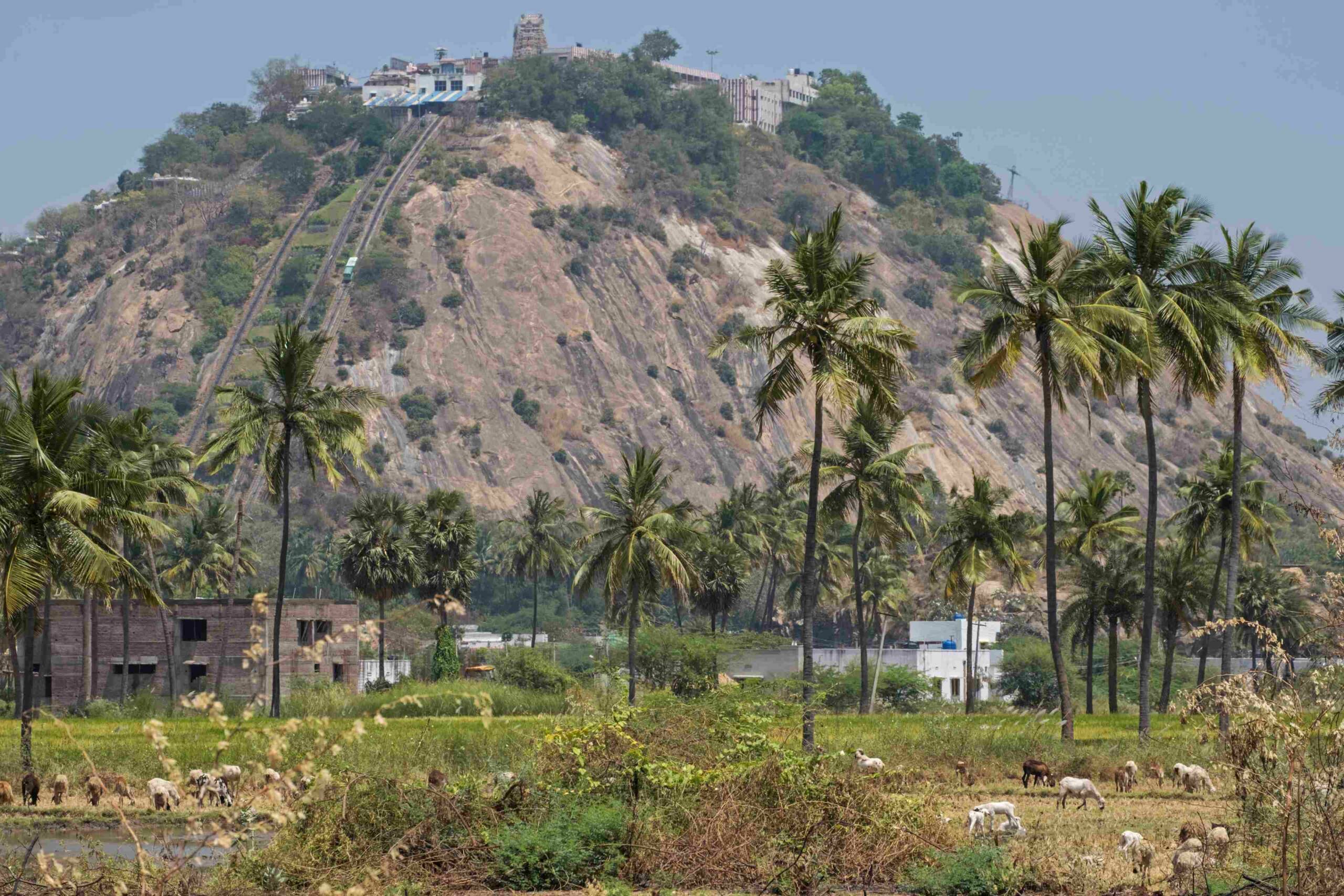 Then one night the king got lost from his hunting party and as a result had to take shelter under the hill. That night Subrahmanyam Swami appeared in his dream and also ordered the king to rebuild the statue. As soon as he received the order, the king started looking for the idol and after finding it, he got the temple rebuilt and worshiped again in the temple.
Also Read: Azhimala Shiva Temple, Timings, History, Travel Guide and How to reach
Place to visit near Palani Temple
Kuthiraiyar Falls
Kuthiraiyar Falls is one of the places to visit in Dindigul district of Palani, Tamil Nadu. It is situated in Kodaikanal, one of the famous hill stations. Bathing under this waterfall is considered very healthy as the water flows, passing through many medicinal plants before reaching the point. The path leading to the waterfall is rocky so suitable transport is required.
Palani Hill Wildlife Sanctuary
Palani Hill Wildlife Sanctuary is the best place to visit if you like adventure. It has a host of endangered species and around 26 waterfalls. It is one of the most beautiful wildlife sanctuaries till date. The government has declared it a protected and restricted area for wildlife.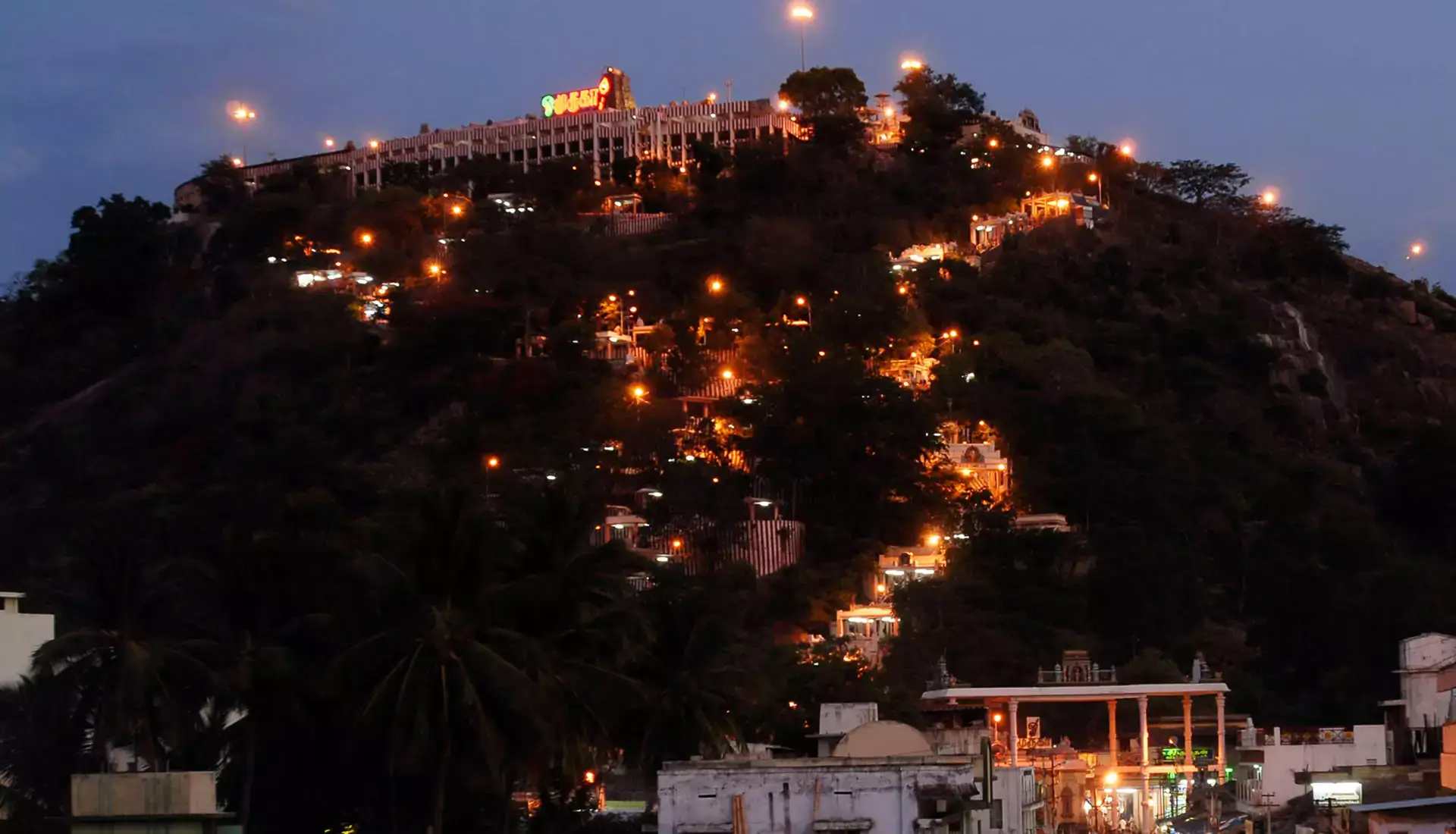 Thirumurthy Falls
Thirumurthy Falls is also known as Panchalinga Falls. It is situated on the highway from Palani to Coimbatore. It is at a distance of 3 km from Thirumurthy Temple and 20 km from Udumalaipettai. The waterfall flows into the Thirumurthy Dam. This waterfall is also famous for its picnic spot. You can enjoy a good trekking experience for about 2 kms on the way to the waterfall. The falls are surrounded by the Thirumurthy Hills which provide a cool climate to the place.
Also Read: Annapurna Temple Kashi, Timings, Travel Guide, History and How to reach
Bison Wells Wildlife Sanctuary
The Bison Wells Wildlife Sanctuary is a large expanse of land covering an area of ​​approximately 8 acres. It is home to a large number of bison, elephants, deer, tigers, Nilgiri langur, Malabar giant squirrel and various species of birds. The name of this place is Bison well because a large number of bison in India come to this well to drink water. The area is surrounded by lush green, which makes it an interesting place for hikers and trekkers.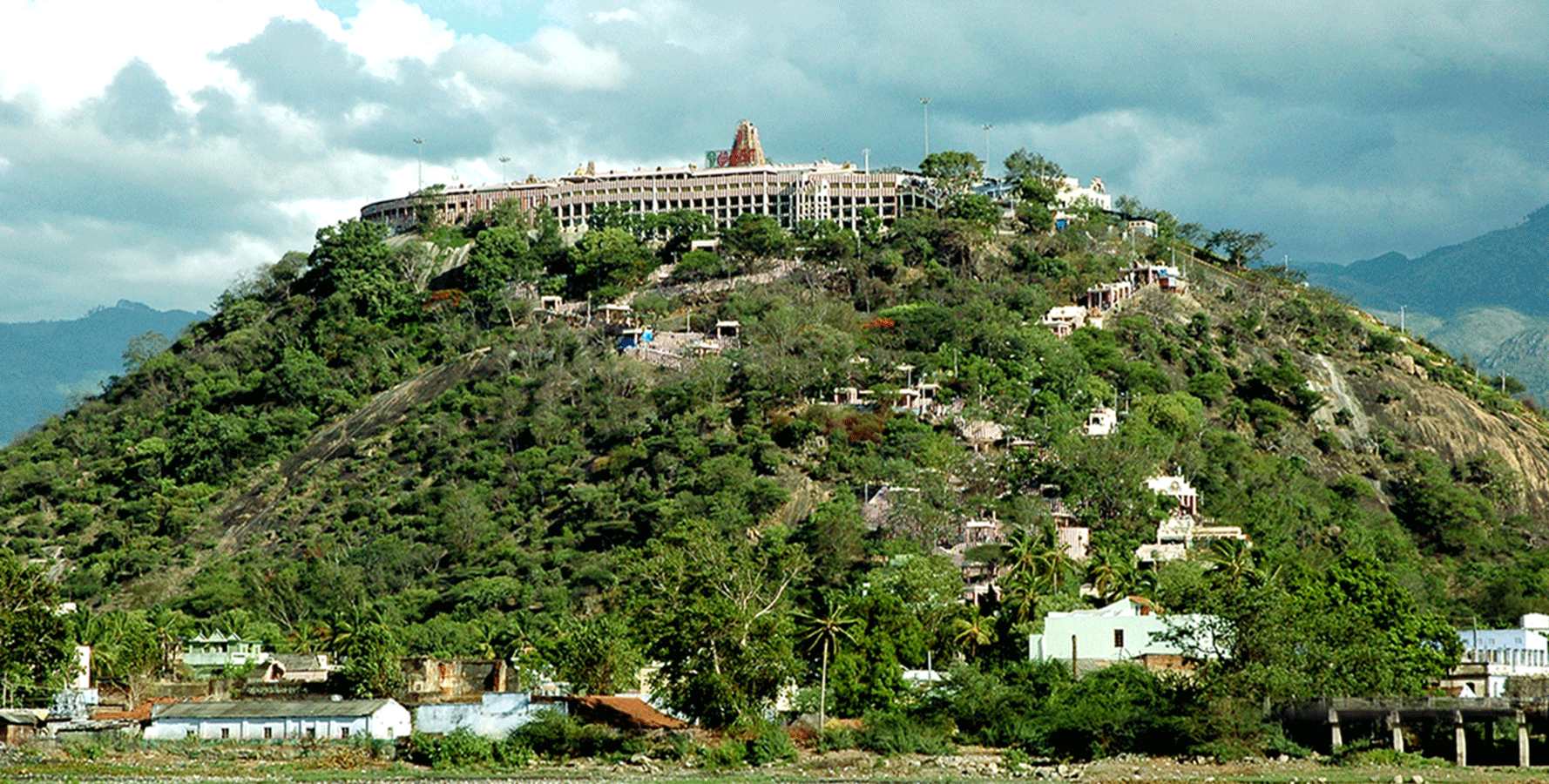 Also Read: Kanipakam Temple, Chittoor: History, travel guide and how to reach
How to reach Palani Temple
By Air- The nearest airport to Palani is the Coimbatore International Airport, which is located at a distance of about 100 kms from here. Madurai airport is also located at a distance of about 125 km from Palani. From here you can easily reach this temple by local transport.
By Train- Palani itself is also a railway station, which is located on the Coimbatore-Rameshwaram rail line. From here you can easily reach this temple by local transport.
By Road- You can also easily reach Palani by road as Tamil Nadu State Transport buses run directly to Palani from many major cities.
Palani Temple Timings
This temple remains open from 6 am to 8 pm, while on festive days this temple opens at 4.30 am only.
Subscribe our TFI Dharma YouTube channel to watch Devotional videos because we are here to serve Sanatana Dhrama: TFIDHARMA