Kanipakam Temple, Chittoor – Overview
The Kanipakam temple is located in Irla mandal of Chittoor, Andhra Pradesh. This temple is of the first deity Ganesha and has many special features. There are many temples of Lord Ganesha in Andhra Pradesh, but the thing about this Vinayak temple is unique.
The idol of Ganesha in Kanipakam Temple is very beautiful as well as miraculous. The idol of Ganesha does not remain fixed in the same size, but as the time passes, the size of this idol is also increasing.
History of this Temple
Kanipakam Temple was built by the Chola king Kulothunga Chola I in the 11th century and later the king of the Vijayanagara dynasty did the work of making Kanipakam Temple a huge temple in 1336. Kanipakam was named Kanipakam because of its location on the banks of a river.
Kanipakam Temple of Ganesha is completely situated in the middle of the river. The water of the river in which this temple is situated never ends. It is believed that once Lord Brahma himself had come on earth and since then a 20-day long Brahmotsavam is celebrated in this temple. This festival is started on the day of Ganesh Chaturthi. During this festival Lord Ganesha is made to sit in the chariot.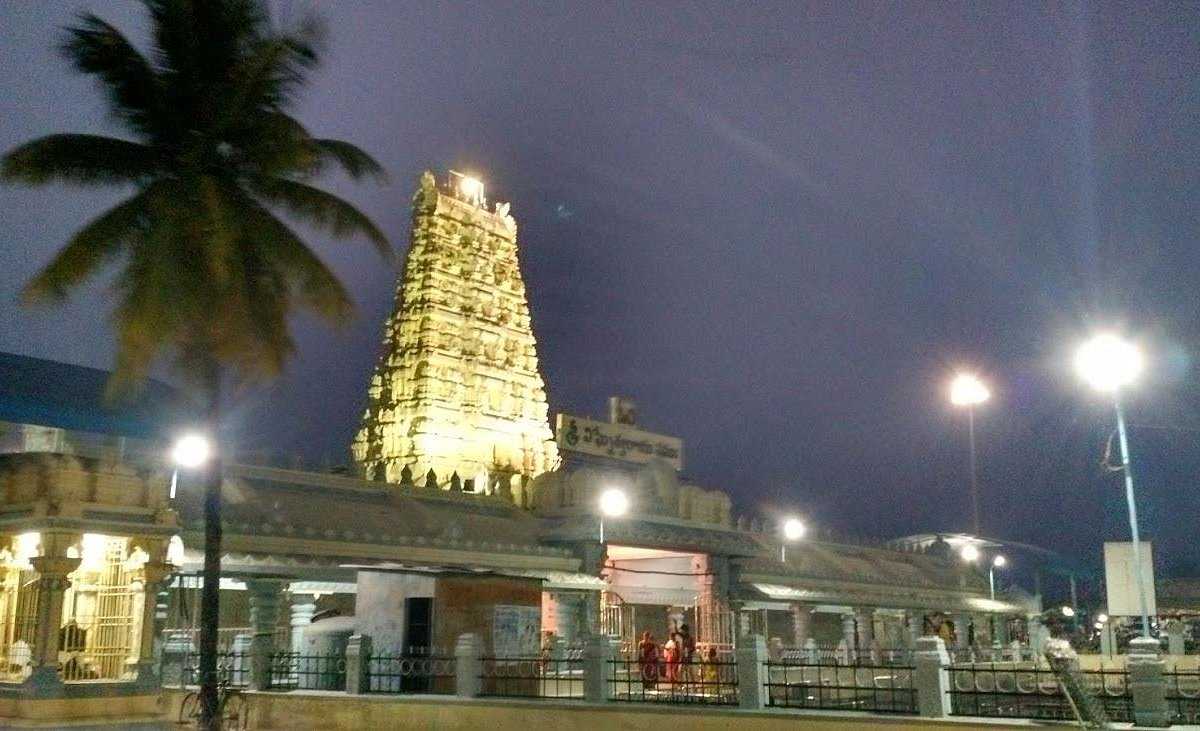 Also Read: Marleshwar Temple, Timings, History, Travel Guide and How to reach
Place to visit near Kanipakam Temple
Sri Venkateswara National Park
Sri Venkateswara National Park, about 10 km from Tirupati, is home to endemic plant species and many faunal species like slender loris, tree shrew, wild dog etc.
If you are fond of bird watching, then you can see Crested Serpent Eagle, Indian Roller, Kingfisher etc. Here. The three waterfalls inside this Talakona, Gundalkona and Gujana are the main attractions here.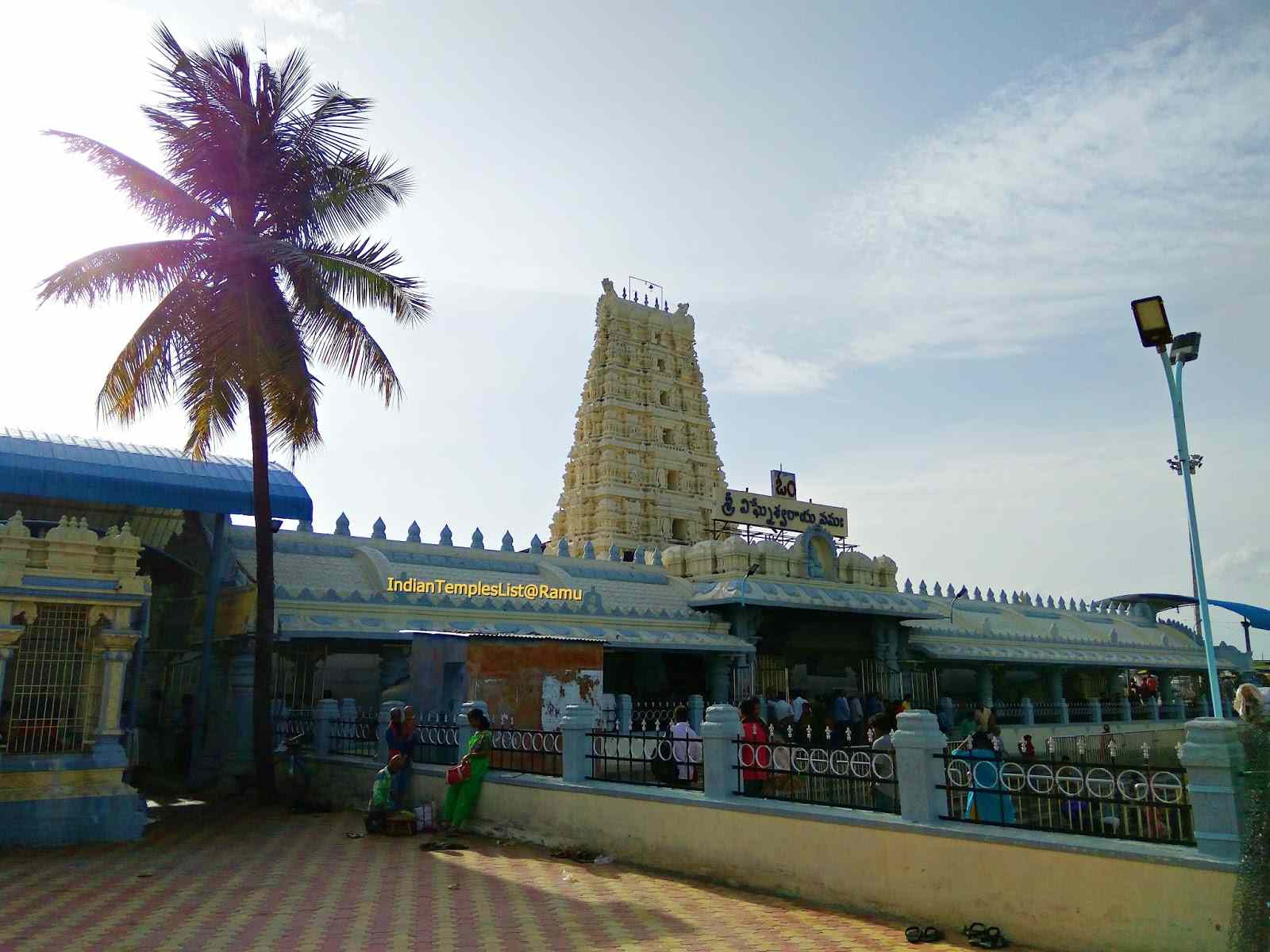 Horsley hills
Horsley Hills is a beautiful hill station which located in Chittoor district. It is also called Ooty of Andhra. If you want to spend your time at a very beautiful place surrounded by natural beauty, then you must visit Horsley Hills, where you can enjoy many activities from trekking to swimming and archery.
Srikalahasti Temple
The Srikalahasti temple located in Chittoor has great religious significance for the Hindus. It is a temple dedicated to Lord Shiva, which was built in the year 1516 by King Krishnadevaraya of the Vijayanagara Empire. This grand temple is often referred to as Kailash and Kashi of the South.
Also Read: Edupayala Temple, Timings, History, Travel guide and How to reach
Kaigal Waterfall
Kaigal Waterfall is located in the Kaundinya Wildlife Sanctuary. Kaigal Falls is named after the Kaigal village that surrounds it. Cagle Waterfalls are perennial. The waterfall falls from a height of about 40 feet and is divided into three cascading falls which increase its beauty to attract tourists.
Nagalapuram
Nagalapuram is a serene place located in Chittoor district of Andhra Pradesh. It is also known as Nagala Hills and the group of three waterfalls here offers a spectacular panoramic view. Here you can also get an opportunity for great trekking. Being close to Chennai, people from here often come to visit Nagalapuram.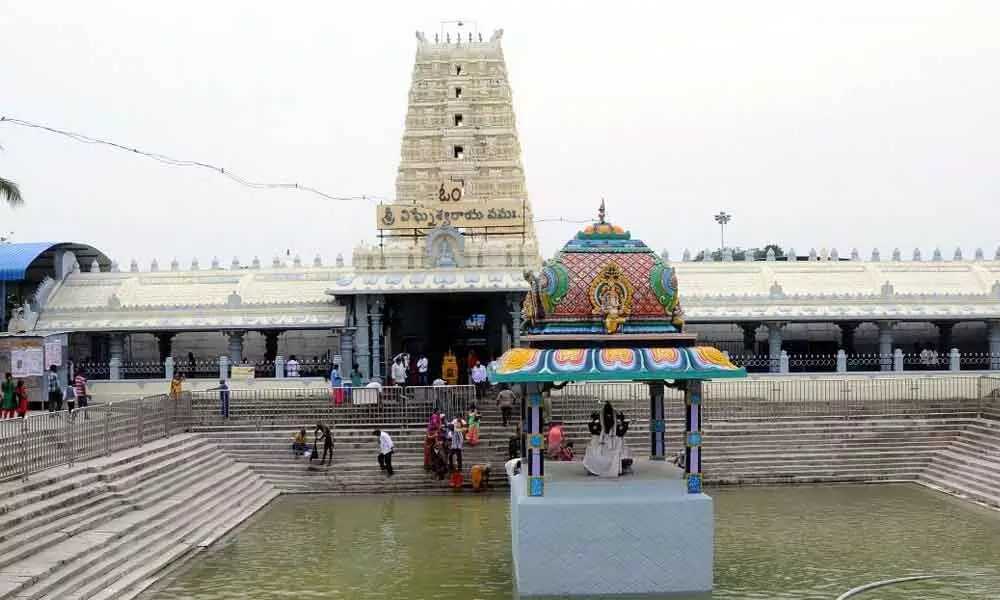 Also Read: Nithya Kalyana Perumal Temple, Thiruvidanthai History, and Travel Guide
How to reach Kanipakam Temple
By Road- The nearest bus stop from Kanipakam Temple is Tirupati Bus Stop which is located at a distance of only 72 km from this temple. Here buses from all over the country runs. From here you can easily reach this temple by using local transport.
By Train- Nearest railway station from this temple is Tirupati railway station, it is located at a distance of only 70 km away from the temple. From here you can easily reach this temple by using local services.
By Air- The nearest airport from this temple is Tirupati airport which is located at only 86 km away from Kanipakam Temple. From here you can easily reach this temple by using local services.
Subscribe our TFI Dharma YouTube channel to watch Devotional videos because we are here to serve Sanatana Dhrama: TFIDHARMA