Edupayala Temple – Overview
Edupayala Durga Bhavani Gudi is the temple of seven tributaries of Manjira River. This temple is also known as Edupayal Van Durga Bhavani Temple and is situated at the meeting point of seven streams of Manjira River. The temple has Durga Bhavani temple which is the presiding deity of the temple and the beautiful temple area.
Edupayala temple is located in Nagasanapalli village of Papannapet Mandal. It comes under Medak district and is situated at a distance of 19 km from Medak city. The temple forms beautiful scenery with the gathering point of seven streams. Water from seven different directions enters the temple through a moat and flows through the feet of the deity, Durga Bhavani, who is the presiding deity of the temple.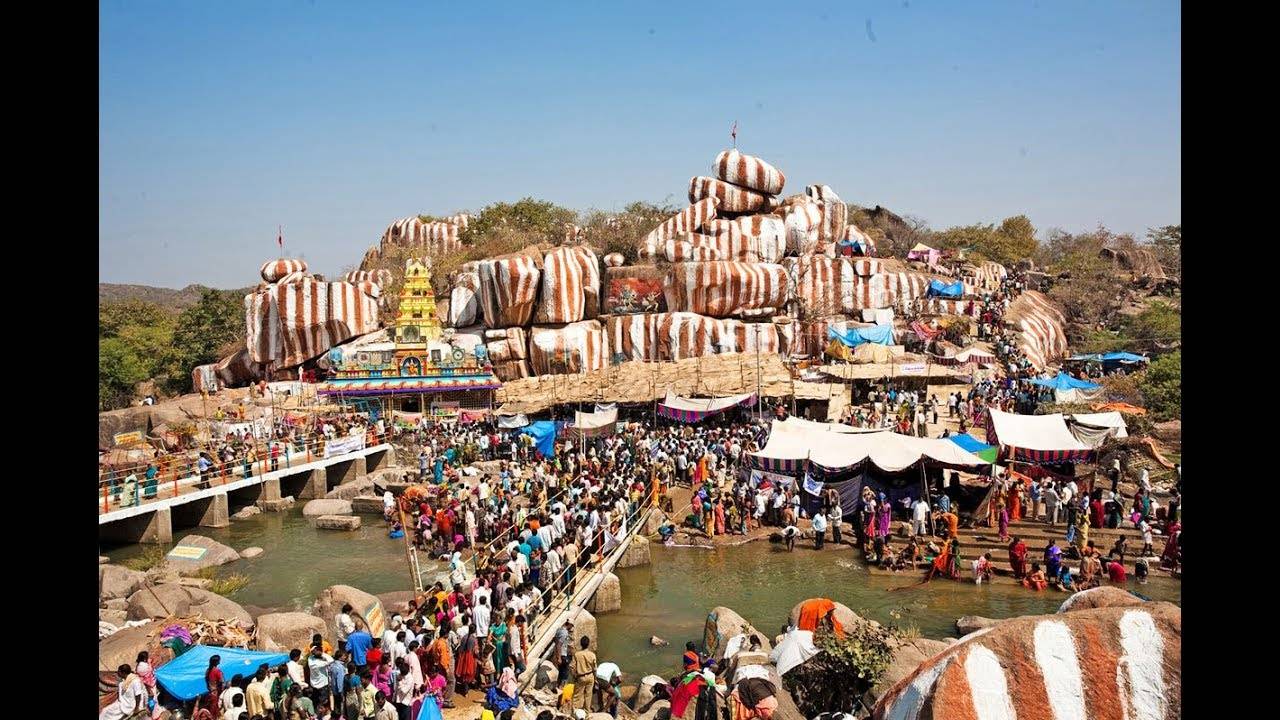 Also Read: Titwala Ganpati Mandir, Timings, Travel Guide, History and How to reach
Edupayala Temple Timings
Edupayala Temple open at 5:00am in the morning and close at 7:00pm in the evening.
| Days | Temple Darshan & Pooja | Timings |
| --- | --- | --- |
| Monday to Saturday | Temple Visiting Hours | 05:30 to 18:30 |
| Sunday | Temple Visiting Hours | 05:00 to 19:00 |
| Monday to Sunday | Abhishekam Pooja | 05:30 to 06:30 |
| Monday to Sunday | Alankarana Pooja | 06:30 to 07:00 |
| Monday to Sunday | Vedaparayanam Pooja | 08:00 to 11:00 |
Also Read: Durgiana Mandir Amritsar, Timings, History, Travel Guide and How to reach
History of this Temple
The temple is associated with an epic of the Mahabharata. It states that Janamejaya, the grandson of Arjuna, the third prince of the Pandavas, performed a "snake sacrifice" to save his father Parikshit from a curse. Sarpa Yagya is a traditional ritual in which snakes are sacrificed in a fire to complete the race. Ganga was implored by the serpents to save them by ending the yagya with extinguishing the fire.
The Ganges appeared and divided the Manjira river into 7 narrow streams, which flowed and touched the feet of Bhavani or Goddess Vana Durga in the sanctum sanctorum of the temple, which is built at the junction where these seven streams merge. . The river currently flows in 7 narrow streams which originate from Ghanpur and form a meeting point near the temple.
These seven streams are named after the ancient seven sages Jamadagni, Vashishtha, Vishwamitra, Bharadwaja, Atreya, Gautami and Kashyapa. These currents are considered to have purifying powers. The temple management releases excess water to the Ghanpur project for the convenience of the devotees taking a holy bath.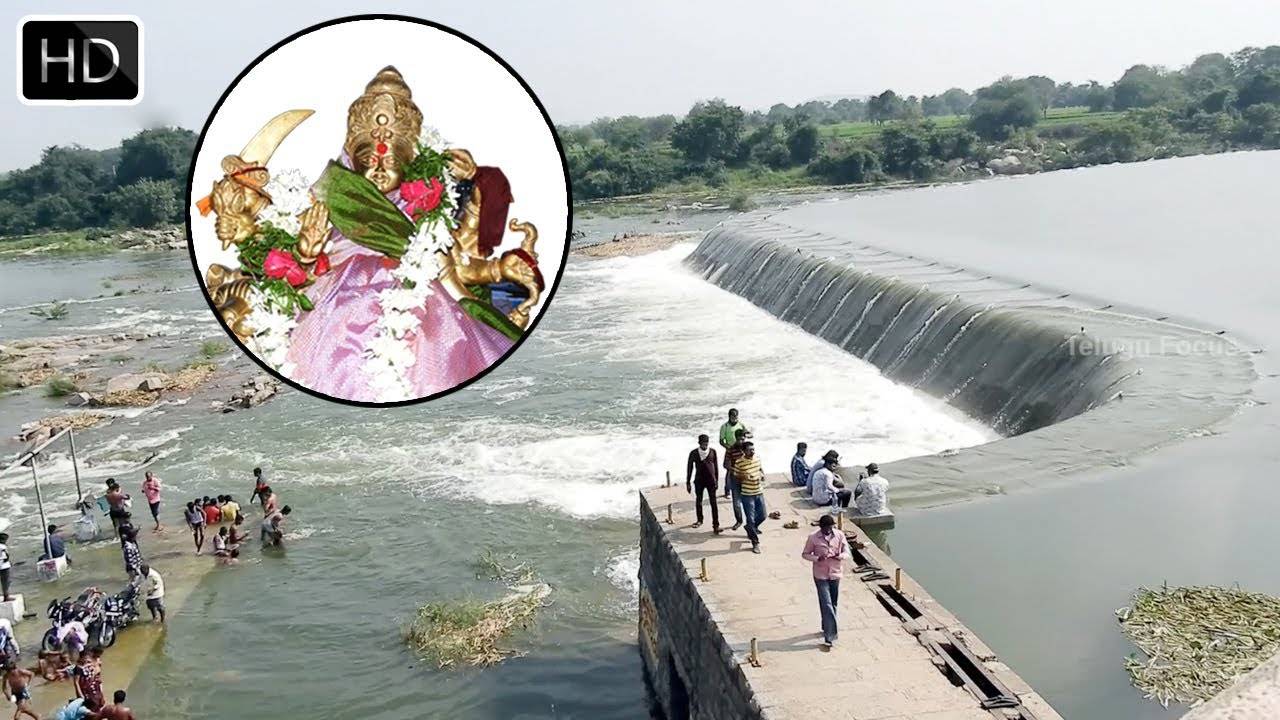 Place to visit near Edupayala Temple
Kuchadri Venkateswara Swami Temple
This is an old Hindu temple in Kuchanapalli village, Medak district of Telangana. It is home to Sri Venkateswara Swami and is considered a sacred divine destination by devotees and visitors. It is situated atop a hill on the western edge of Kuchanapalli village. It is known as "Kuchadri" in the local dialect. A feature of the temple is that visitors have to crawl between two huge boulders to reach the sanctum sanctorum, where priests perform daily rites.
Pocharam Reservoir Lake
About 20 km from Medak, has a reservoir and a small wildlife sanctuary. Between 1916 and 1922, a dam was built on the Alair, a tributary of the Manjira River. The Nizam's Bungalow, which is located near the reservoir, was built in 1918. The island in the centre of the reservoir is home to a wide variety of plant species. Boats can be hired near the reservoir to visit the island. Medak is just two hours away from Hyderabad via NH7 route.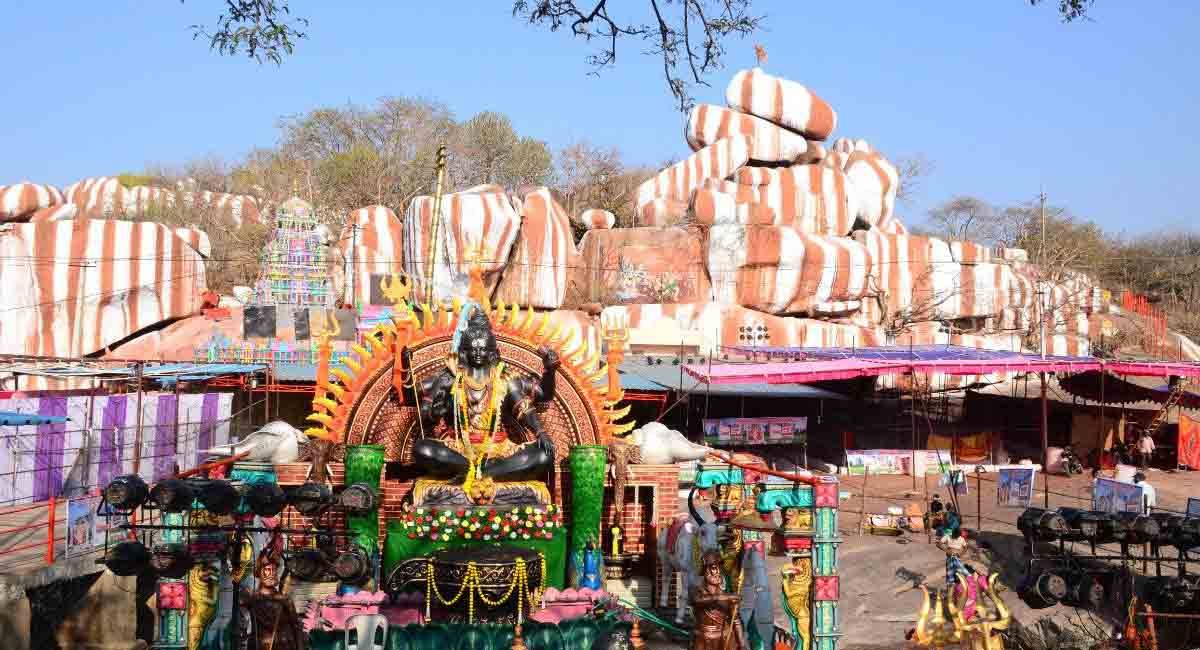 Also Read: Karmanghat Hanuman Temple, Timings, History, Travel Guide and How to reach
How to reach this Temple
By Air- The nearest airport from this temple is Rajiv Gandhi International Airport which is at Hyderabad 142km from Medak. The distance from Medak to reach Edupayala Temple is 19.5 kms. From here Buses/taxi are available from Medak to this temple.
By Train- Nearest railway station from Medak is Akkannapet which is at the distance of 19.1 km and Kamareddy railway station which is at a distance of 60 km. The distance from Medak to reach Edupayala Temple is 19.5 kms. From here buses/taxi are available from Medak to this temple.
By Road- There are frequent buses which runs to Medak by the Telangana State Road Transport Corporation (TSRTC) which connect Hyderabad, Warangal, Siddipet, Nizamabad, Karimnagar and Sangareddy. Buses can be availed from all the important towns and cities up to Medak. From here you can easily reach this temple by using local transport services.
Subscribe our TFI Dharma YouTube channel to watch Devotional videos because we are here to serve Sanatana Dhrama: TFIDHARMA