Durgiana Mandir Amritsar – Guide
Amritsar Durgiana Mandir has been considered a religious site for centuries. The temple derives its name from Goddess Durga, a manifestation of Adi Shakti, the female incarnation of the source of all life and creation in the universe. This association with Goddess Durga has a socio-cultural context for the city as Goddess Durga is invoked for protection and health while the soldiers of the state usually engage in wars since the Sikh Revolution. Thus it is an important pilgrimage site for the Shaktism sect of Hindu believers. And, over the years, it has become a center of Hindu renaissance and rejuvenation.
History of this Temple
Amritsar Durgiana Mandir was built in 1921, the temple existed before its reconstruction in 1921. As confirmed by records in the Amritsar District Gazetteer of 1893, Durgiana Sarovar and "Devi Dwar" were once full of Hindu pilgrims throughout. Country. The existence of pond is also mentioned in the municipal committee documents of Amritsar of 1868, which speak of Sarovar and Durgiana Dwar.
The idea of ​​building Shri Durgiana Temple in the form it stands today was the brainchild of Guru Shai Mal Kapoor, a great visionary and religious thinker of his time. Pandit Madan Mohan Malviya laid the foundation stone of the temple in 1924 on the day of Ganga Dashami.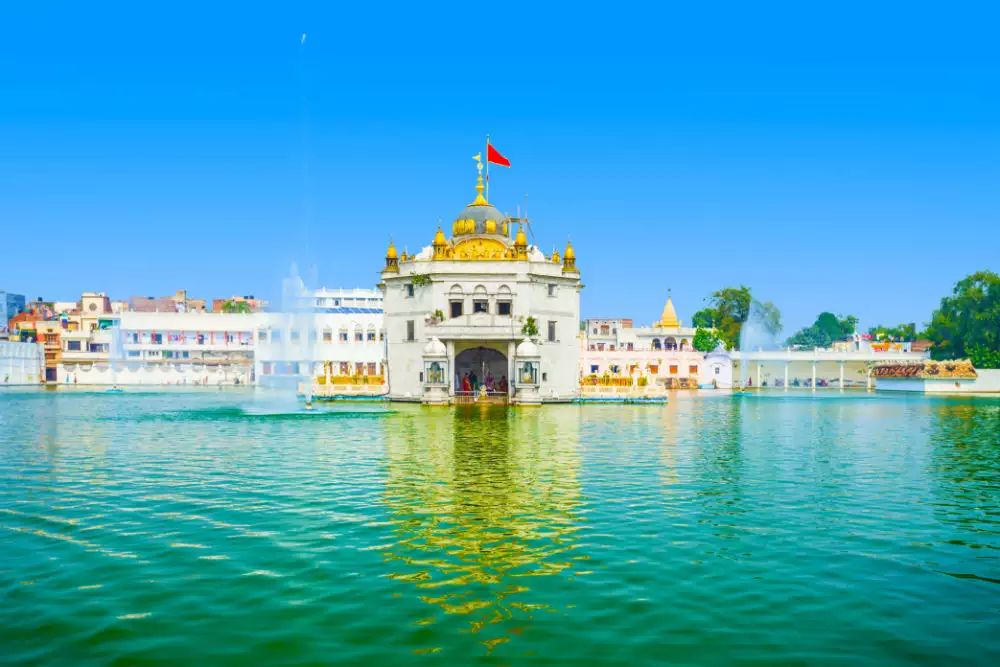 Amritsar Durgiana Mandir Timings
Amritsar Durgiana Mandir remains open from 6 am to 10 pm on all days of the week.
| | |
| --- | --- |
| Thursday | 6 am–10 pm |
| Friday | 6 am–10 pm |
| Saturday | 6 am–10 pm |
| Sunday | 6 am–10 pm |
| Monday | 6 am–10 pm |
| Tuesday | 6 am–10 pm |
| Wednesday | 6 am–10 pm |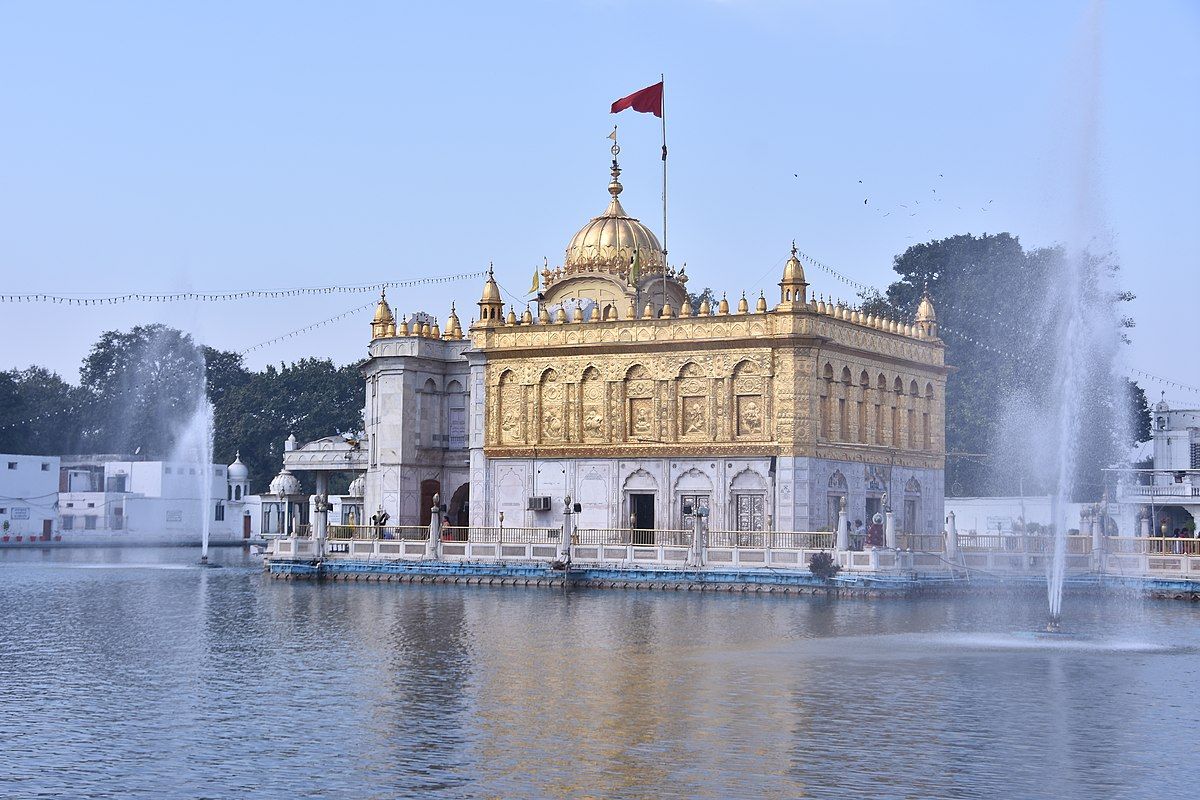 Place to visit near this Temple
Wagah Border
The Wagah Border is the border between India and Pakistan, named after the Wagah Border in Amritsar. This border is located at a distance of 28 kilometers from Amritsar. The retreat Shermani here attracts a lot of tourists. The fighters who come here increase the enthusiasm of the soldiers. This border is located at a distance of 27 kilometers from the main city of Amritsar. You will find many types of vehicles to reach here.
Govindgarh Fort
This Govindgarh Fort located in Amritsar is a historical heritage. It is a centre of attraction for tourists interested in history. Here you can see the remains of ancient kings and queens, their dress, their clothes, tools. The cannons used by them in the war are also kept here. This fort was built in 1760 by Gujjar Singh as 'Bhaij Da Quila'.
Jallianwala Bagh
Jallianwala Bagh tells a horrific history of Amritsar. This garden is spread over 6.5 acres of land. It is located at a distance of about 4 kilometers from Jallianwala Bagh Amritsar Railway Station. During the British rule, thousands of children, elders, youth and women had gathered in this garden on the day of Vaishakhi Purnima, on which General Dyer had ordered to fire indiscriminately.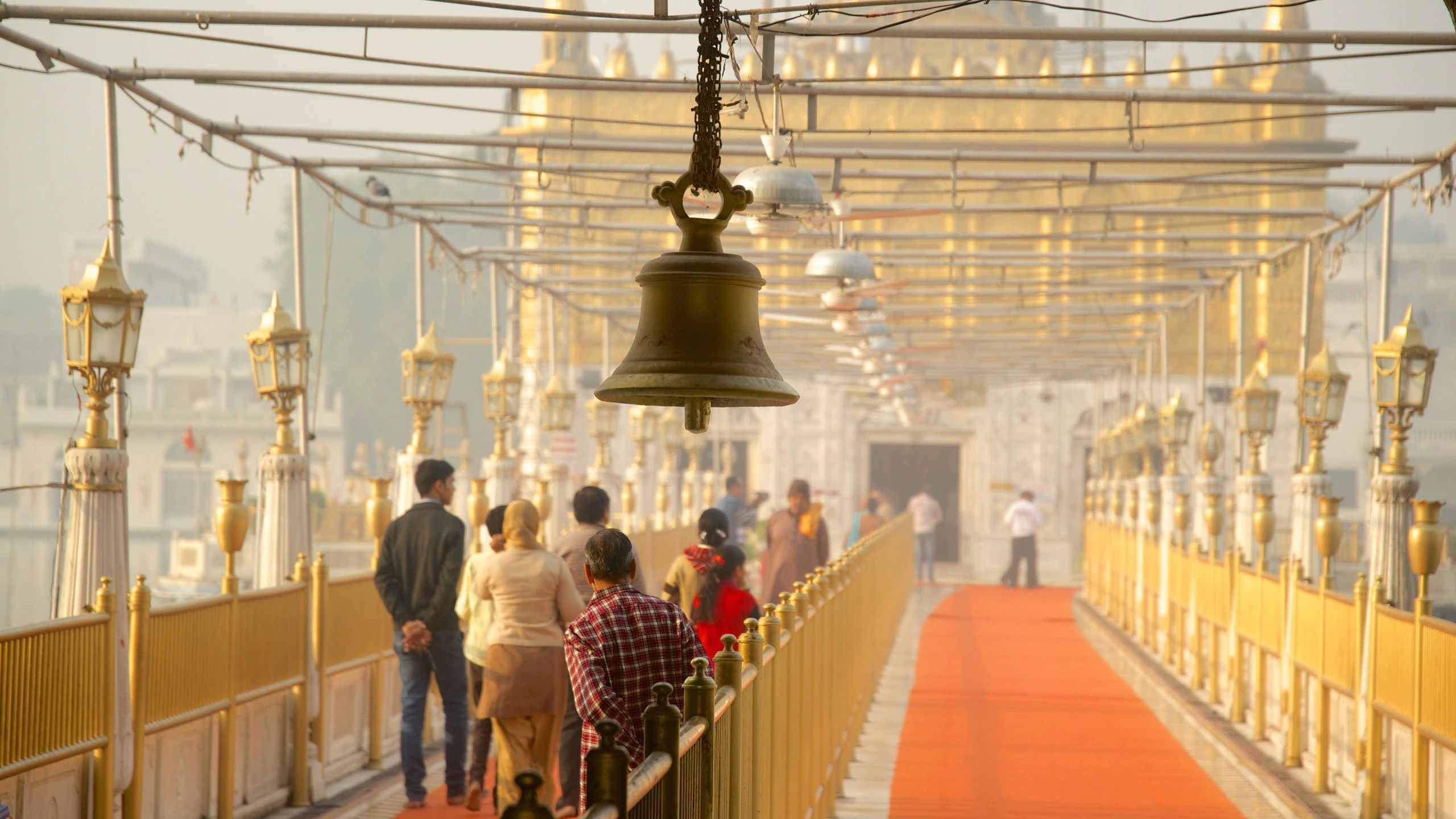 Also Read: Govardhan Mandir Vrindavan, Timings, History, Travel Guide, and How to reach
How to reach Amritsar Durgiana Mandir
By Air- The nearest airport from this temple is Sri Guru Ram Das Jee International Airport which is located at a distance of just 11 km from Amritsar. From here you can easily reach this temple by using local transport services or taxi.
By Train- The nearest railway station from this temple is Amritsar railway station. From here you can easily reach this temple by using local transport services or taxi.
By Road- Roads to Amritsar Durgiana Mandir are well connected with the other cities of the country so you can easily reach this temple by using your own vehicle or by any public buses or taxi from any part of the country.
Subscribe our TFI Dharma YouTube channel to watch Devotional videos because we are here to serve Sanatana Dhrama: TFIDHARMA