Govardhan Mandir Vrindavan – Guide
Govardhan Hill, also known as Giri Raj, (Govardhan Mandir Vrindavan) is located at a distance of 22 kilometers from Vrindavan. According to Lord Krishna, the Govardhan hill is non-different from Him, as described in the holy Bhagavad Gita. As a result, all his worshipers worship the clean rocks of the hill in the same way as they worship his idol. The hill is made of sandstone and is 80 feet high with a circumference of 38 km.
History of this Hill
According to history, Lord Krishna lifted the Govardhan mountain as a child to protect his hometown Mathura from heavy rains and thunderstorms. Consequently, this hill is sacred to all Krishna devotees. First, devotees visit the hill on Guru Purnima and perform Govardhan Puja after Diwali. Then, they walk 23 kilometers around the mountain barefoot to 'circumambulate' to worship him.
The name of Govardhan mountain is interpreted in two ways. The Hindi word for the sacred cow, and the shelter where the cow lives is 'Vardhan'. In contrast, 'go' in Sanskrit means the senses, and 'vardhana' means to control, indicating that it is a place where one can control one's thoughts and lead one's life in praise of Lord Krishna.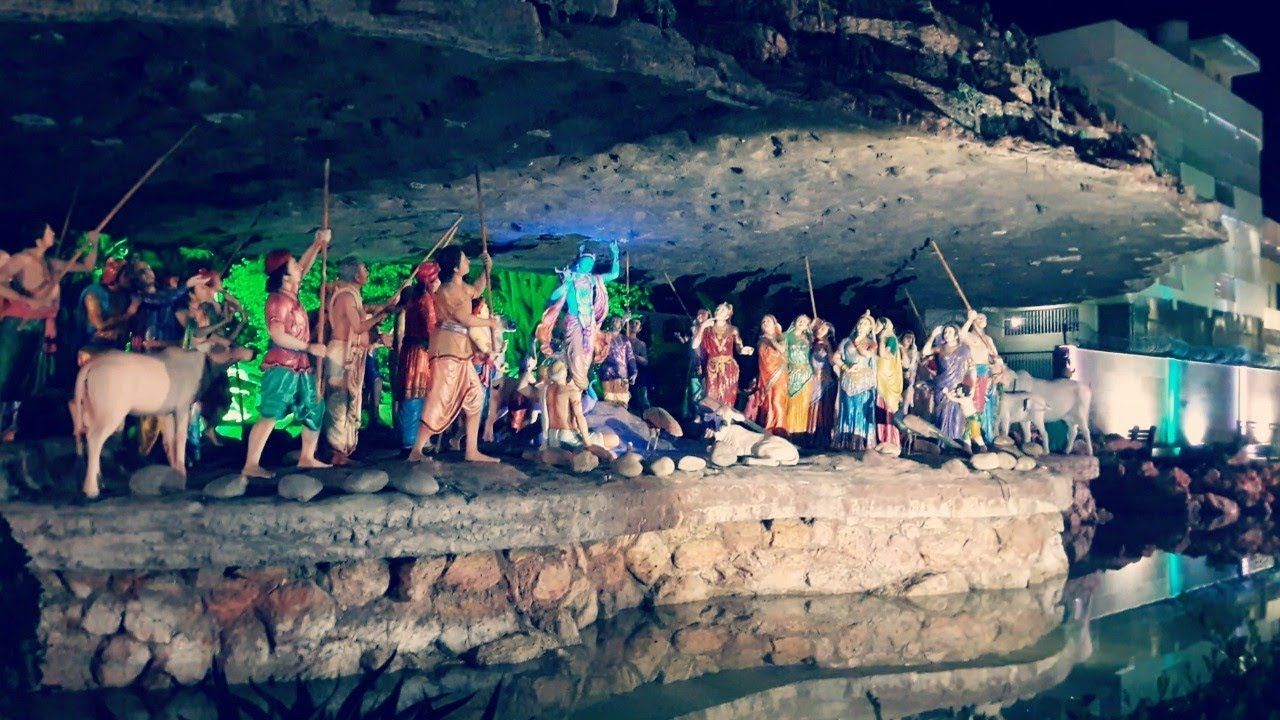 Govardhan Mandir Vrindavan Timings
Govardhan Mandir Vrindavan is open to the public from 7 am to 7 pm. The best time to visit Govardhan is from October to March. The weather is very pleasant during this season, with temperatures ranging from mild to cool, making day trips pleasant.
| Day | Timing |
| --- | --- |
| Monday | 7:00 am – 7:00 pm |
| Tuesday | 7:00 am – 7:00 pm |
| Wedesday | 7:00 am – 7:00 pm |
| Thursday | 7:00 am – 7:00 pm |
| Friday | 7:00 am – 7:00 pm |
| Saturday | 7:00 am – 7:00 pm |
| Sunday | 7:00 am – 7:00 pm |

Places to visit near this Hill
Danghati Temple
Danghati Temple is a famous temple located on the Govardhan Hill. The name comes from 'dan' donation and 'ghati' valley. The deity of this temple is carved in rock and decorated by the priests to hold the Govardhan mountain on the little finger of Lord Krishna.
Mansi Ganga Lake
Mansi Ganga Lake This is the largest lake of Madhya Govardhan. According to legend, whoever takes a bath in the Manasi Ganga is absolved of his sins. Thus the circumambulation of Govardhan mountain starts and ends from here.
Sarovar Lake
Sarovar Lake The sandstone monument and the Kusum Sarovar lake are two notable places of interest on the Govardhan Hill. The Sandstone Monument is a historical monument made of sandstone on top of the holy Govardhan Hill. The chhatri of the Jat ruler, Maharaja Surajmal, stands majestically here. The historic structure, replete with monuments, was built in 1764 in honor of Jawahar Singh's father, Maharaja Suraj Mal. The main tomb, which is centrally located, is 57 square feet and stands on a well-decorated plinth.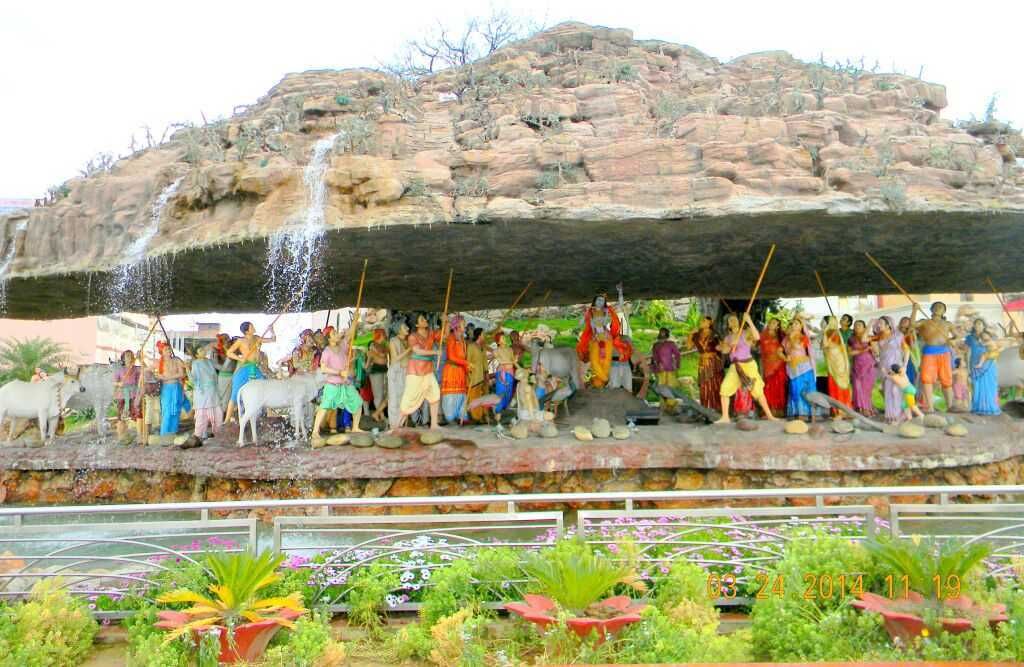 Also Read: Annapurna Mandir Indore, Timings, History, Travel Guide, and How to reach
How to reach Govardhan Mandir Vrindavan
By Air- The nearest domestic airport is Indira Gandhi International Airport in Delhi. It is well connected to major Indian and international cities. You can take a taxi from Delhi to Govardhan.
By Train- The nearest railway station to Govardhan is Mathura. You can take a cab from Mathura Railway Station to Govardhan.
By Road- Easily accessible by road. Several state tourism and transport buses ply daily to Mathura and Vrindavan. You can also hire private cabs from top Mathura-Vrindavan car rental companies to reach here.
Subscribe our TFI Dharma YouTube channel to watch Devotional videos because we are here to serve Sanatana Dhrama: TFIDHARMA