Marleshwar Temple, Ratnagiri – Overview
Marleshwar is a village in Sangameshwar subdivision of Ratnagiri district, Maharashtra, India. Marleshwar temple is a small Shiva temple. The Shiva temple is located inside a cave and has a small viewing platform from where the spectacular Dhareshwar Falls can be admired. Many snakes have been seen roaming freely in the cave of Marleshwar Temple and around the Shivling but no accident has been reported so far.
History of this Temple
Marleshwar Temple Ratnagiri is most popular for religious beliefs, its location makes it popular among adventure seekers as well. Marleshwar Temple is surrounded by the Sahyadri range and the Dhareshwar waterfall, and its risky yet exhilarating trails, as well as its natural surroundings, make it a nature lover's getaway destination. The marriage of Marleshwar and Girijadevi is celebrated on the day of Makar Sankranti.
Best time to visit this temple
If you want to witness the true beauty of Marleshwar Falls then plan a visit during the rainy season. You can also enjoy various small waterfalls on the way to Marleshwar during the rainy season. If you really want to enjoy the lush green mountains and scenery then you can also plan to visit in the month of September to October.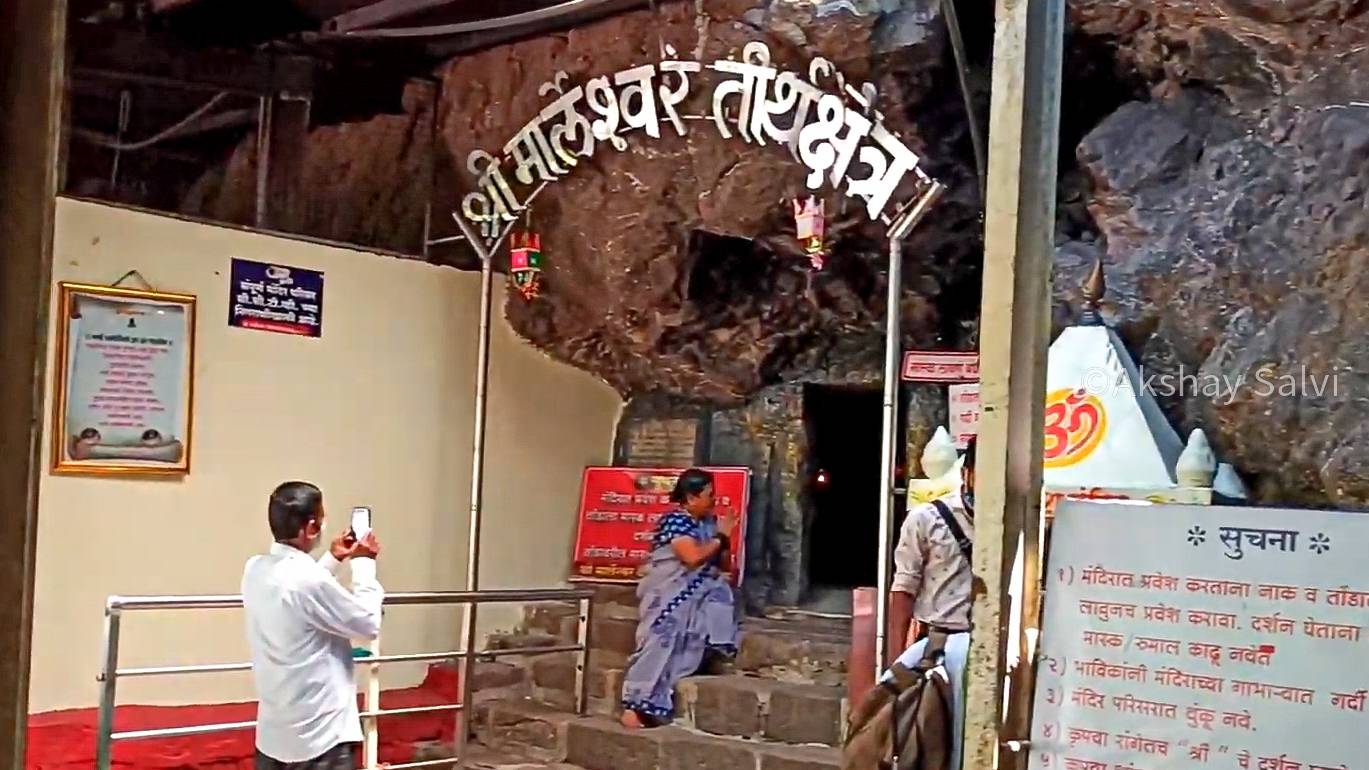 Marleshwar temple Timings
Monday – 7:00 am – 5:00 pm
Tuesday –  7:00 am – 5:00 pm
Wednesday – 7:00 am – 5:00 pm
Thursday – 7:00 am – 5:00 pm
Friday – 7:00 am – 5:00 pm
Saturday – 7:00 am – 5:00 pm
Sunday – 7:00 am – 5:00 pm
Also Read: Saptashrungi Mata Mandir, Timings, History, Travel Guide and How to reach
Place to visit near Marleshwar temple
Marleshwar Falls
The waterfalls are the major attraction for the tourists visiting here. Marleshwar has a total of 30 beautiful waterfalls which make for a wonderful sight during the monsoons. A peculiar feature is that these 30 falls together form one main two tiered waterfall, which is named as Dhareshwar Falls.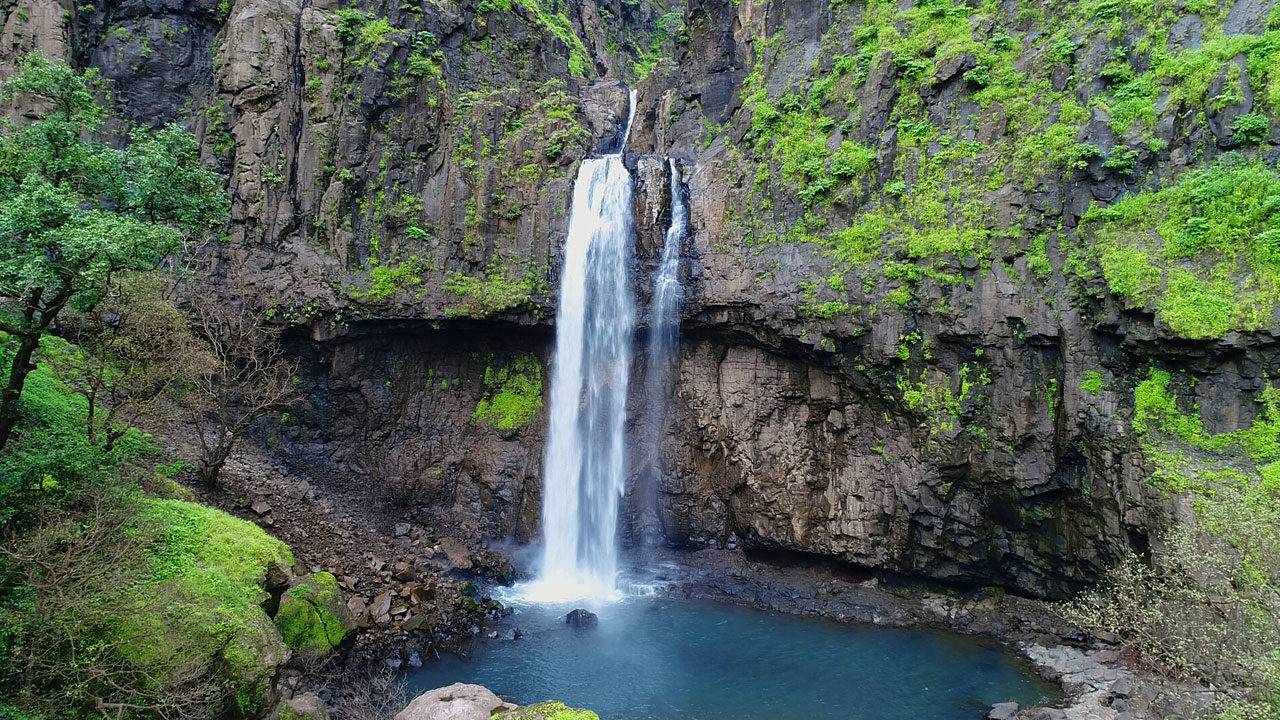 Also Read: Boyakonda Gangamma Temple, Timings, History, Travel Guide and how to reach
Ganpatipule
Ganapatipule is approximately 91 kms from Marleshwar and it will take you approximately 1 hour 53 minutes to reach Ganapatipule. It is mainly famous as a very beautiful beach and is one of the important beaches of Maharashtra. Narrow roads, red soil and beautiful fruit trees etc. Wonderful views are seen while going.
Parshuram Temple
Parshuram Temple is just one kms away from Ganapatipule. This is the famous temple of Shri Parshuram. The temple is indeed an ancient one and very beautifully structured.
Ratnadurga Fort
The distance between Marleshwar to Ratnadurga Fort is just 68 kms and it may take you only 1 hour 42 minutes to reach the fort. Ratnadurga Fort has the shape of a horseshoe and the fort has massive walls on three sides. The view of the beaches from the fort is amazing. At every step, one gets to see more than one beautiful view.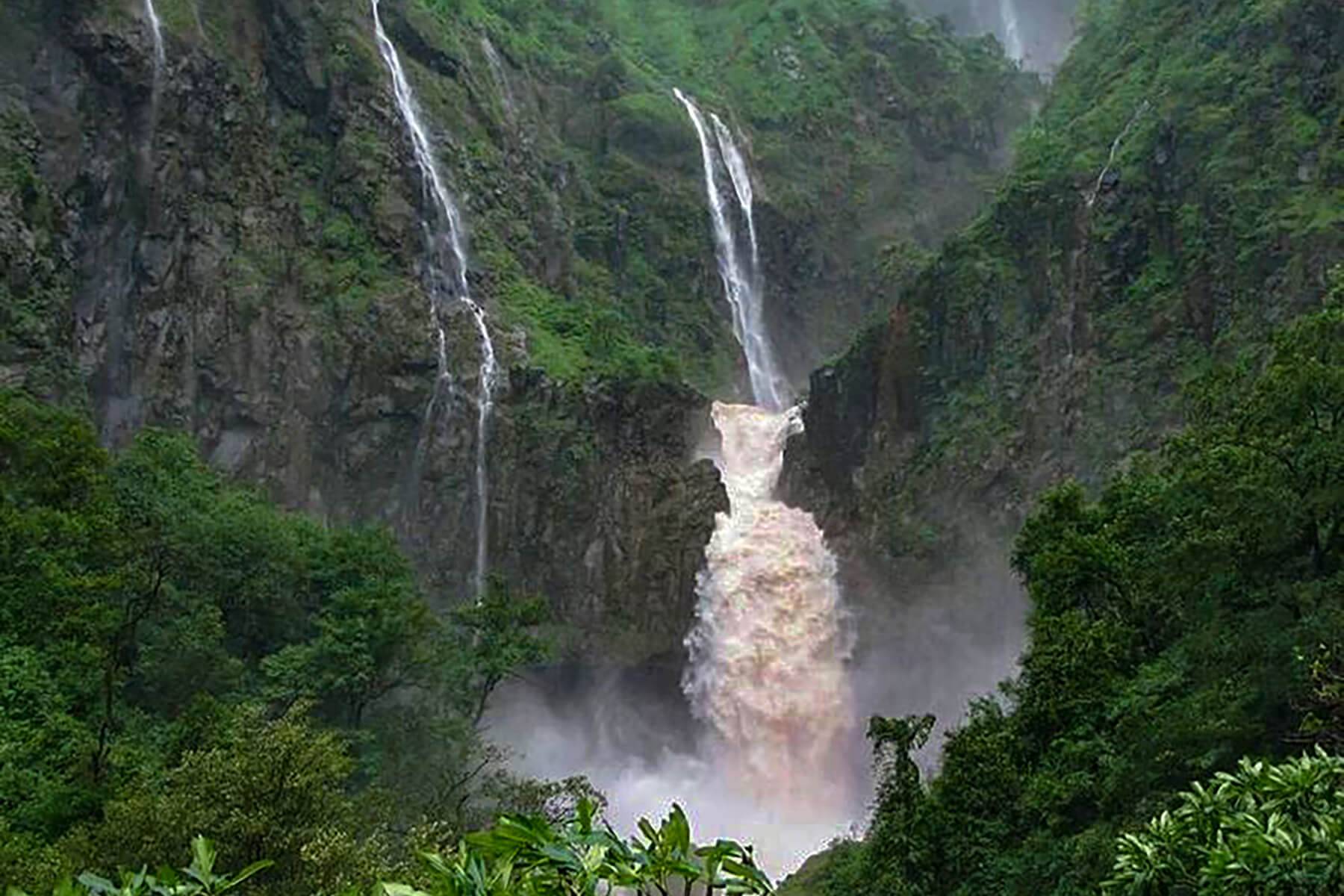 Also Read: Ambabai Mandir Kolhapur, Timings, History, Travel Guide and How to reach
How to reach this temple
The distance from Kolhapur to Marleshwar is about 93 kms. If you have a vehicle, you can drive from Kolhapur via Panhala, Ambha Ghat and Marleshwar. You can also take Ratnagiri bus and get down at Devrukh which is 19 km from Marleshwar but it is longer route and shorter route is via Panhala, Amba Ghat so you can choose the route according to your convenience.
Subscribe our TFI Dharma YouTube channel to watch Devotional videos because we are here to serve Sanatana Dhrama: TFIDHARMA