Ambabai Mandir, Kolhapur – Guide
Mahalaxmi Temple (Ambabai Mandir) is located in Kolhapur, Maharashtra, which is one of the most sacred places for Hindus. Ambabai Mandir of Mata Lakshmi, the goddess of wealth and prosperity, is not only famous for its spiritual significance but also for a divine natural phenomenon, which thousands of devotees come from every corner of India to witness.
Every year Lord Venkateswara sends a shawl from Tirupati to make happy to Goddess Lakshmi, which is dedicated to Goddess Lakshmi on Diwali. Goddess Mahalakshmi is also known as Ambabai in Maharashtra. For this reason this temple is also known as Mahalaxmi Ambabai Temple.
History of this Temple
According to many facts, the present Ambabai Mandir was built about 1300 years ago i.e. in the 7th century by Chalukya ruler Raja Karandev. After this, this temple was rebuilt in the 9th century by a king named Shilhar Yadav. The idol of Mata Lakshmi installed in the sanctum sanctorum of the temple is said to be about 7,000 years old.
Its weight is about 40 kg and the height of this idol of Mata Lakshmi is 4 feet. In this temple, Mahalakshmi is seated in a quadrilateral form. A golden crown sits on the head of this statue decorated with gold ornaments. A picture of Sheshnag, beloved of Lord Vishnu, is made in this crown of the goddess.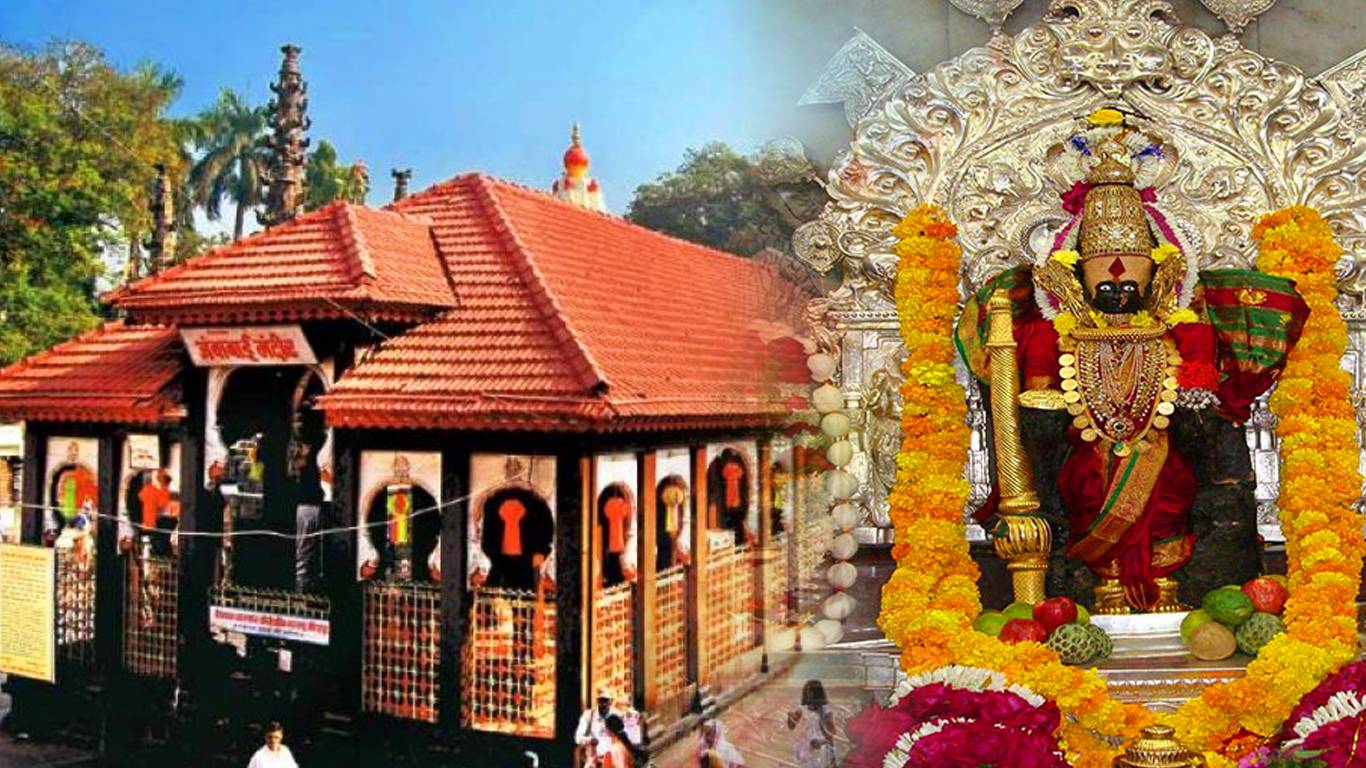 Ambabai Mandir Timings
Opening timing of Ambabai Mandir is 04:30 AM in the morning and Temple Closing Time is 22:30 PM in the evening. Daily Kakad Aarti is done in Morning 04:30 to 06:00 AM. Daily Afternoon Aarti is done at 11:30 AM. Daily Dhoop Aarti is done at Evening and Depending on timings of Sunset from 18:30 to 20:00 PM. Daily Shej Aarti is done at Night at 22:00 PM.
| | |
| --- | --- |
| Saturday | 4:30 AM to 22:30 PM |
| Sunday | 4:30 AM to 22:30 PM |
| Monday | 4:30 AM to 22:30 PM |
| Tuesday | 4:30 AM to 22:30 PM |
| Wednesday | 4:30 AM to 22:30 PM |
| Thursday | 4:30 AM to 22:30 PM |
| Friday | 4:30 AM to 22:30 PM |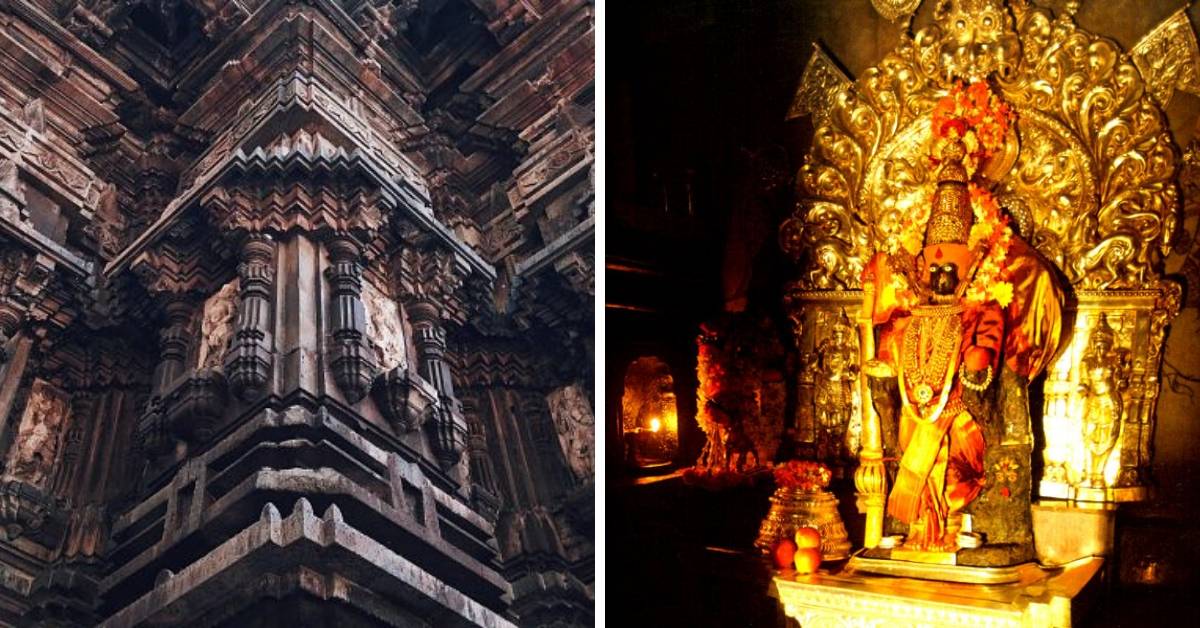 Place to visit near this Temple
Dajipur Wildlife Sanctuary
Dajipur Wildlife Sanctuary is one of the best places to visit in Kolhapur for wildlife and nature lovers. Along with natural scenery in Dajipur Wildlife Sanctuary, you will be able to see various wildlife species like bison, leopard, tiger, sloth bear, deer. The Dajipur Wildlife Sanctuary was the hunting ground of the Maharaja of Kolhapur which was declared as a wildlife sanctuary in 1985. It is also known as Bison Sanctuary.
Ajara Taluka
Descending on the banks of the Hiranyakeshi River in Ajara Taluka of Kolhapur, Ramteerth Falls is a natural waterfall popular for its incomparable calmness and beauty. This place, included in the main tourist spot of Kolhapur, is mostly used for picnics and spending time in solitude away from the hustle and bustle of the city. If you also want to spend time in solitude with your family, friends or your lover away from your daily busy life and the crowd of the city, then you can go to visit Ramteerth Waterfall.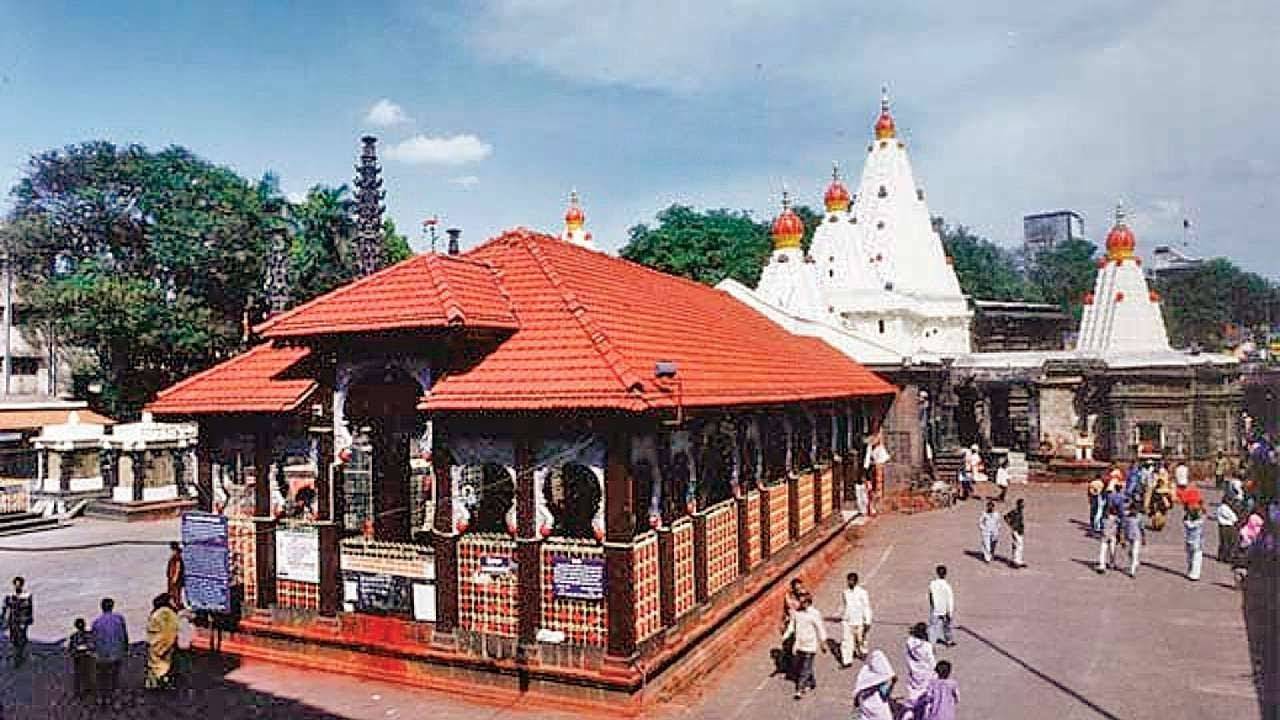 Also Read: Panki Hanuman Mandir, Timings, History, Travel Guide and How to reach
How to reach Ambabai Mandir
By Air- The nearest airport from Ambabai Mandir is Pune airport, which is at a distance of 240 km from the temple and Goa's international airport is just 223 km away from this temple. From here you can easily reach this temple by using local transport services or taxi.
By Train- The nearest railway station from Ambabai Mandir is Kolhapur Railway Station which is at a distance of approximately 6 km from this temple. From here you can easily reach this temple by using local transport services or taxi.
By Road- Kolhapur is also connected to many big cities by road. By road, the distance of the temple from Pune is about 230 km and from Mumbai is 374 km. Although the distance of the temple from Panaji is only 200 km.
Subscribe our TFI Dharma YouTube channel to watch Devotional videos because we are here to serve Sanatana Dhrama: TFIDHARMA