Annapurna Temple Kashi – Overview
Kashi Annapurna Temple, Varanasi is one of the most visited places in Kashi, Uttar Pradesh. Goddess Annapurna, who is a form of Goddess Parvati (Shiva's wife), is worshiped here. Annapurna Devi Temple popularly called Annapurna Mata temple or Annapurna is one of the most famous temples in the holy city of Kashi, Varanasi, Uttar Pradesh.
Annapurna Temple Kashi is of great importance in Hinduism and is dedicated to Goddess Annapurna. Annapurna Devi Temple is located in Visheshwarganj, Varanasi. It is located 15 meters north-west of Varanasi's most famous temple, Kashi Vishwanath Temple, 350 meters west of Manikarnika Ghat.
History of this Temple
The Kashi Annapurna Temple was built in 1729 by the Maratha ruler Peshwa Baji Rao I. Due to the widespread belief that the souls of Lord Shiva and Parvati would remain together for eternity, it is often referred to as the "Soul Mate of Kashi Vishwanath Temple".
Nagara style of architecture has been used in the construction of Annapurna Devi temple. The sanctum sanctorum of the temple houses two idols of Goddess Annapurna Devi, one in gold and the other in brass. The gold idol can be seen only once a year on Annakoot day, however darshan of the brass idol is possible every day.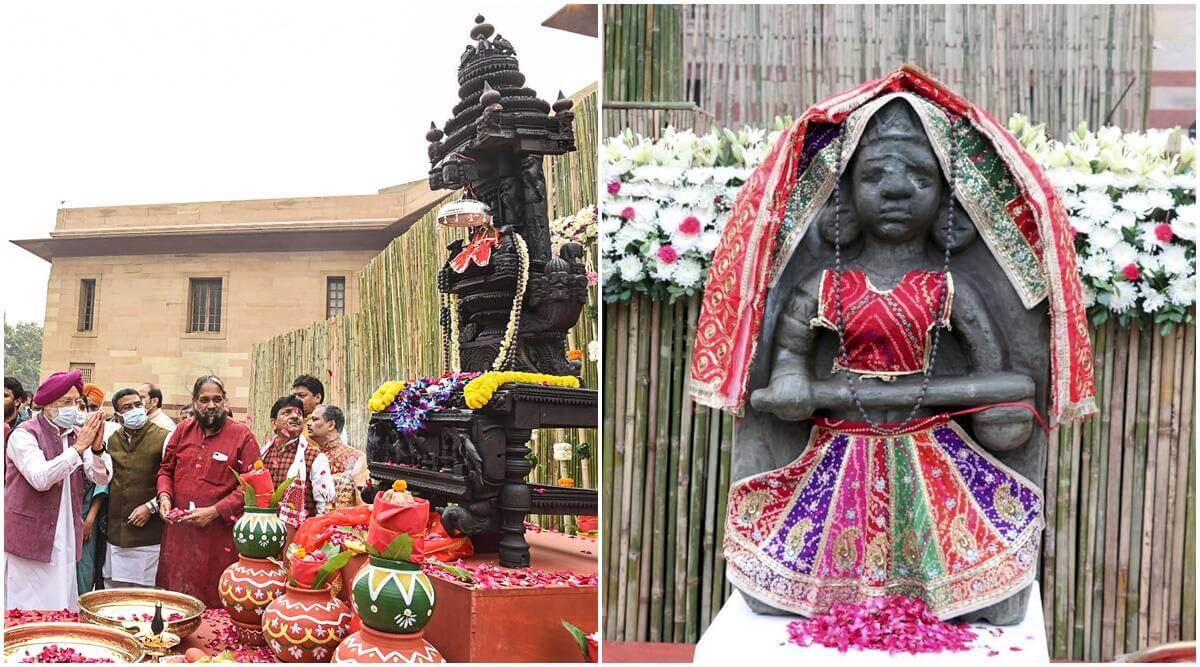 Also Read: Baglamukhi Mata Mandir Amleshwar, Timings, History, Travel Guide, and How to reach
Best time to visit this Temple
Winter time is the ideal season to visit Varanasi that is from the month of November to February. Winter is the best time to visit the holy city as you can move around without getting too cold, despite the fact that it can get quite cold.
Annapurna Temple Kashi Timings
This temple open from 5:00 AM to 11:30 AM in the morning and 7:00 PM to 11:00 PM in the evening.
Opening time of the is: 4:00 am to 11:30 am and 7:00 pm to 11:00 pm.
Aarti time is: 4.00 am.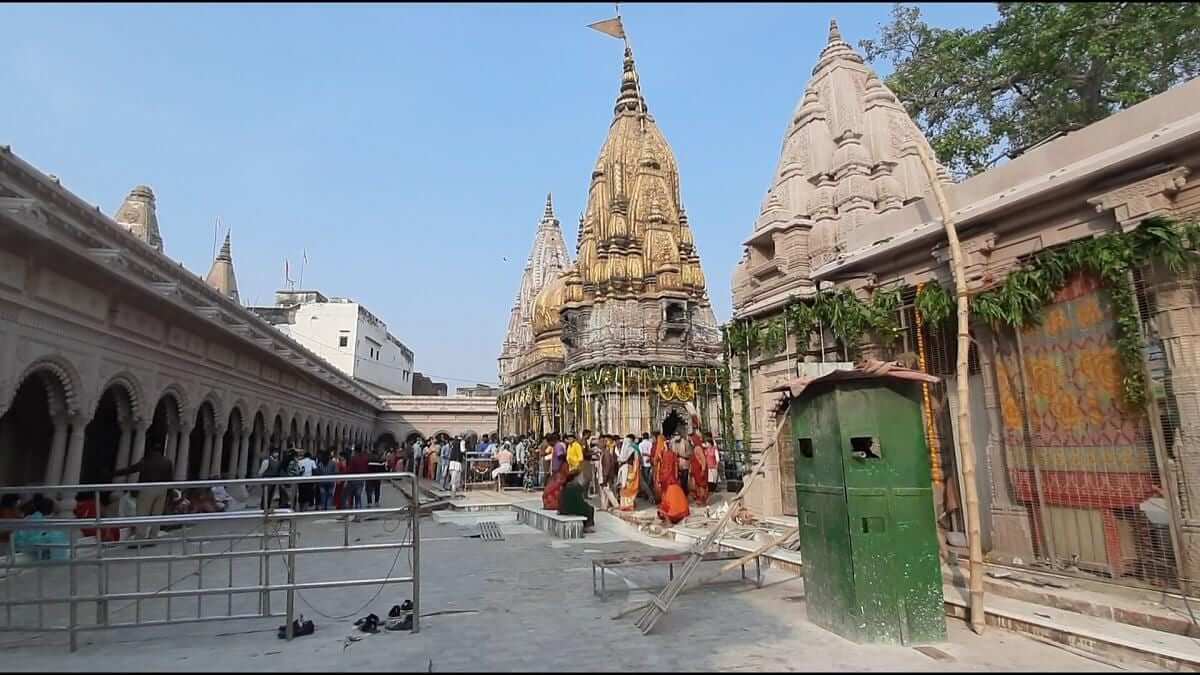 Also Read: Manav Mandir Old Manali, Timings, History, Travel Guide and How to reach
Place to visit near Annapurna Temple Kashi
Kashi Vishwanath Temple
Kashi Vishwanath Temple, located about 5.3 km from Varanasi, is one of the holiest and oldest temples in the country. This magnificent temple invites devotees of the Hindu deity Lord Shiva. The temple has domes and minarets which are elegantly constructed using pure gold. As you slowly enter the main hall of the temple, you will be greeted by small shrines of Hindu deities.
Assi Ghat 
This is another popular destination in the list of tourist places in Varanasi that you must visit. This beautiful ghat (river bank) offers a peaceful experience if you want to get away from the hustle and bustle of the city. Relaxing under the peepal trees or taking a boat ride to watch the mesmerizing sunset is something worth doing during your visit to Assi Ghat.
Chunar Fort
It is a popular attraction for history lovers. Chunar Fort, located about 32 km from Varanasi, has played an important role in shaping the history of the country. Situated on the banks of river Ganges, this fort is also called Magic Fort or Tilismi Fort because of its mention in the popular novel 'Chandrakanta'. It also appeared in the movie 'Gangs of Wasseypur', making it a must visit destination for many.
Also Read: Prati Balaji Temple Pune: Timings, History, how to reach and travel guide
How to reach this Temple
By Air- The nearest airport from this temple is Varanasi Airport or Lal Bahadur Shastri Airport which is located at a distance of 18 km from Kashi. From here you can easily reach this temple by using local transport services.
By Train- The nearest railway station is Varanasi City Station which is located at a distance of 6 km from this temple. Regular trains are available from Kolkata, Howrah, Sealdah. There are taxis, auto rickshaws that take you to the temple.
By Road- State owned and commercial buses take you easily from Kolkata/Howrah to Varanasi. From there you have to take auto rickshaw, taxi to reach Kashi Annapurna Temple. Roads to this temple are also well connected with other cities of the country so you can easily reach this temple by using your own vehicle.
Subscribe our TFI Dharma YouTube channel to watch Devotional videos because we are here to serve Sanatana Dhrama: TFIDHARMA