Prati Balaji Temple, Pune – Overview
The Prati Balaji Temple in Ketkavale Pune is dedicated to Lord Vishnu, one of the holy trinities of Hindu pantheons. It is a magnificent replica of the world famous Tirupati Balaji Temple in Andhra Pradesh, India. People unable to visit Tirupati Balaji Temple can visit this temple in Pune to seek the blessings of Lord Venkateswara. There are also many small temples of various other gods and goddesses inside the complex, where people can offer prayers.
History of this Temple
Prati Balaji Temple was constructed by the VH Group at a cost of Rs 27 crore under the guidance of the Venkateswara Charitable Trust. Since it was built in contemporary times, there is no history of this temple. Beautifully crafted and designed, it is a tribute to the original Lord Venkateswara Temple at Tirumala.
The temple is an exquisite piece of construction with stone and wooden carvings. Though it is a replica, it bears an uncanny resemblance with the original structure at Tirumala. Though it is not carved with rich gold, it manages to capture the imagination of devotees and visitors with its impressive architecture.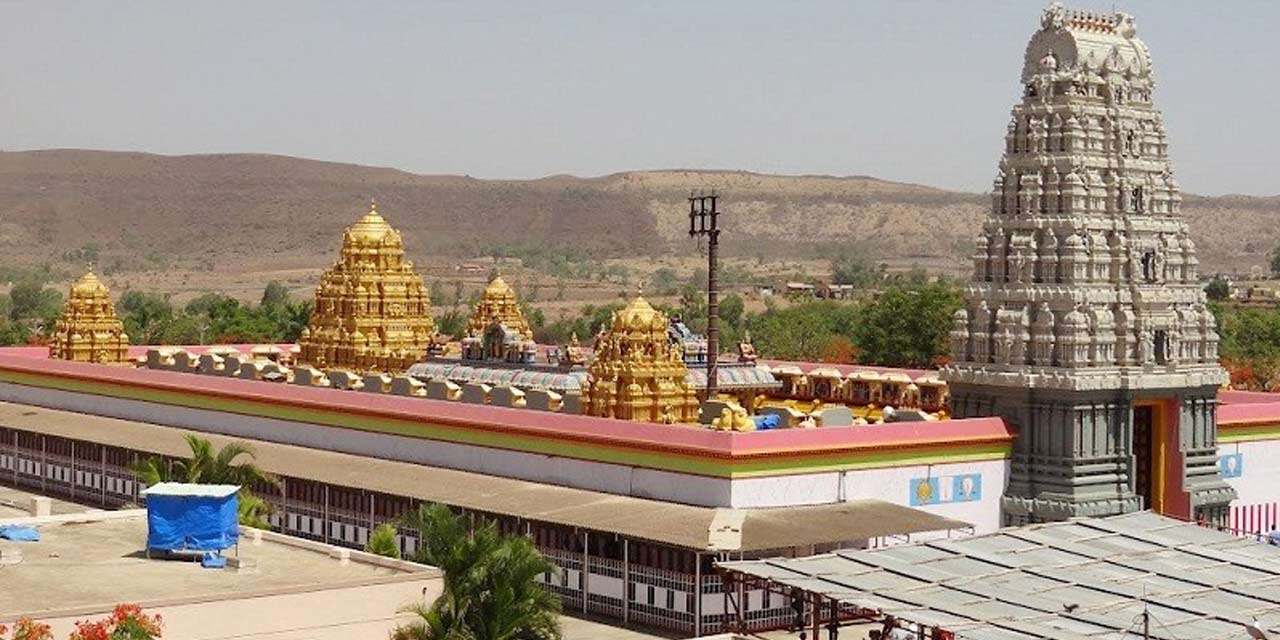 Also Read: ISKCON Temple Kanpur, Timings, History, Travel Guide and How to reach
Prati Balaji Temple Timings
| Rituals | From | To |
| --- | --- | --- |
| Morning Darshan | 5:00 AM | 2:00 PM |
| Evening Darshan | 3:00 PM | 8:00 PM |
| Suprabhatam | 5:00 AM | 5:30 AM |
| Ekantaseva | 8:00 PM | 8:30 PM |
Also Read: Jivdani Temple Thane, Timings, Travel Guide, History, and How to reach
Place to visit near Prati Balaji Temple
Bhimashankar Temple
This temple is situated on the Sahyadri mountain and the Bhima river also originates from here. The description of Bhimshankar Jyotirlinga is found in Shivpuran. Bhimashankar Temple is a combination of ancient and new structures made of Nagara style architecture. The shikhara of this beautiful temple was built by Nana Fadnavis in the 18th century. This temple is known not only for its fame but also for its beauty.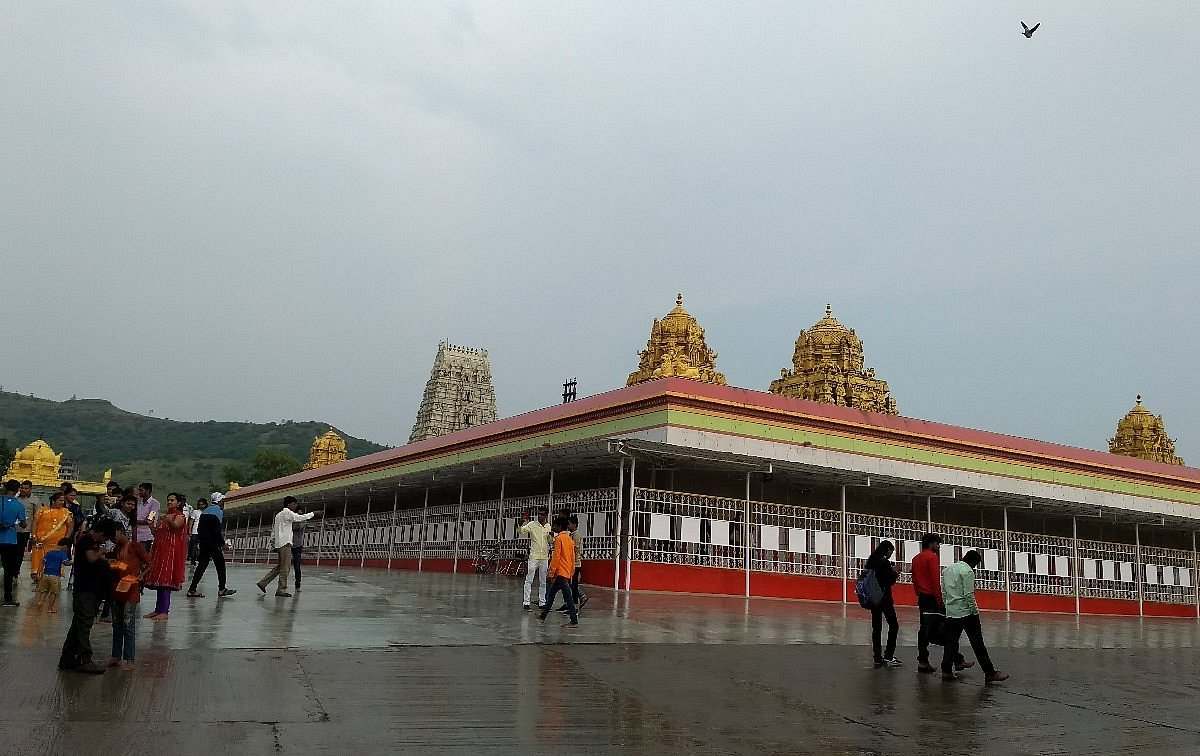 Bhuleshwar Temple
The bell ringing of this almost three hundred years old temple. The morning here seems no less than the morning in Banaras. In this temple complex there are temples like Lord Ganesha, Jalaram, Hanuman, Kaal Bhairav and an old banyan tree, after circumambulation one can visit other temples. This temple is known for its architecture. You will not find the beauty of this temple anywhere else. This place is considered to be one of the most beautiful places in Pune.
Also Read: Marleshwar Temple, Timings, History, Travel Guide and How to reach
How to reach this Temple
By Air- The nearest airport from this temple is Pune airport which is at a distance of about 40 kms from Prati Balaji Temple. Pune is well connected by regular flights to most of the major cities. Buses and private taxis are available from the airport to the temple.
By Train- The nearest railway station from this temple is Pune railway station and it is well connected by Railway to all major cities of the country with frequent trains running at regular intervals. From here you can easily reach this temple by using local transport services.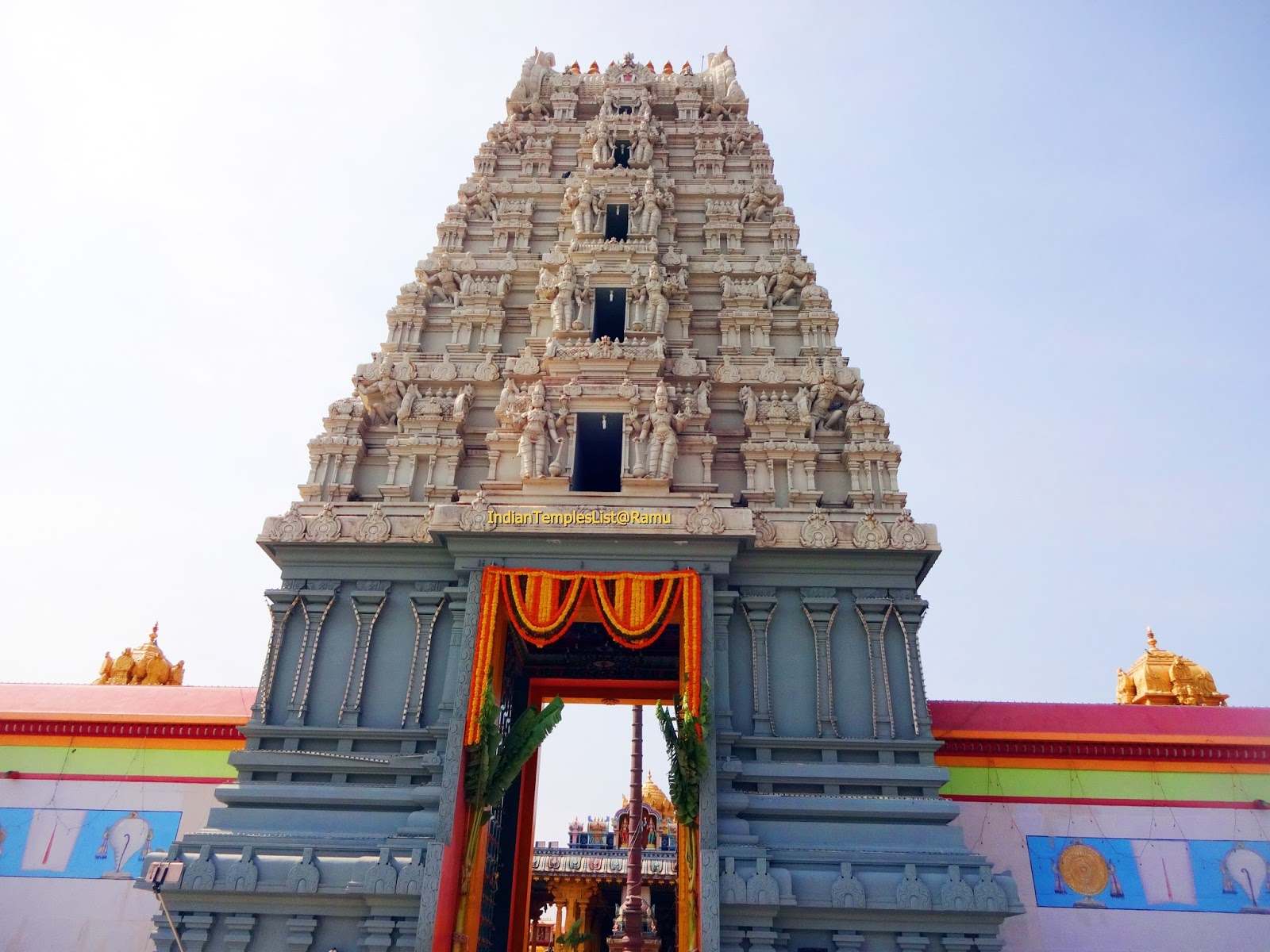 By Road- Regular buses runs from major cities of the country to the city of Pune. Taxis and buses are available from the bus stop to the temple. You can also enjoy your journey through any mode of transport to reach here as roads are well connected with the different parts of the country.
Subscribe our TFI Dharma YouTube channel to watch Devotional videos because we are here to serve Sanatana Dhrama: TFIDHARMA