ISKCON Temple Kanpur – Guide 
The ISKCON temple is situated at a distance of about 4 km from Kanpur on Mainavati Marg of Bithoor Road. This temple is dedicated to Lord Krishna and is another international spiritual tourist attraction in Kanpur. The deities here receive an annual maha-abhishekam in the form of a traditional bath of the holy idols at the Royal Gold Leaf Shrine. Jagannath Rath Yatra, Janmashtami, Diwali and Holi are celebrated with great pomp here. Spread over an area of ​​12 acres, ISKCON Temple of Kanpur with beautiful architecture provides a pleasant experience to its visitors and is very beautiful from inside.
ISKCON Temple Kanpur Timings
ISKCON Temple Kanpur is opens from 04:30 AM to 01:30 PM in the morning and from 04:30 PM to 08:30 PM in the evening.
| | |
| --- | --- |
| Name of the Darshan / Aarti | Timings |
| Mangal Aarti | 4:30 am |
| Narsimha Aarti | 4:50 am |
| Tulasi Aarti | 5:00 am |
| Sringar Darshan | 7:30 am |
| Srimad Bhagavatam Darshan | 8:00 am to 9:00 am |
| Raj Bhoga Aarti | 12:30 pm |
| Temple Remains Closed | 1:00 pm to 4:00 pm |
| Tulasi Aarti | 6:15 pm |
| Sandhya Aarti | 6:30 pm |
| Bagavad Gita Class | 7:00 pm to 7:30 pm |
| Temple Closed | 8:15 pm |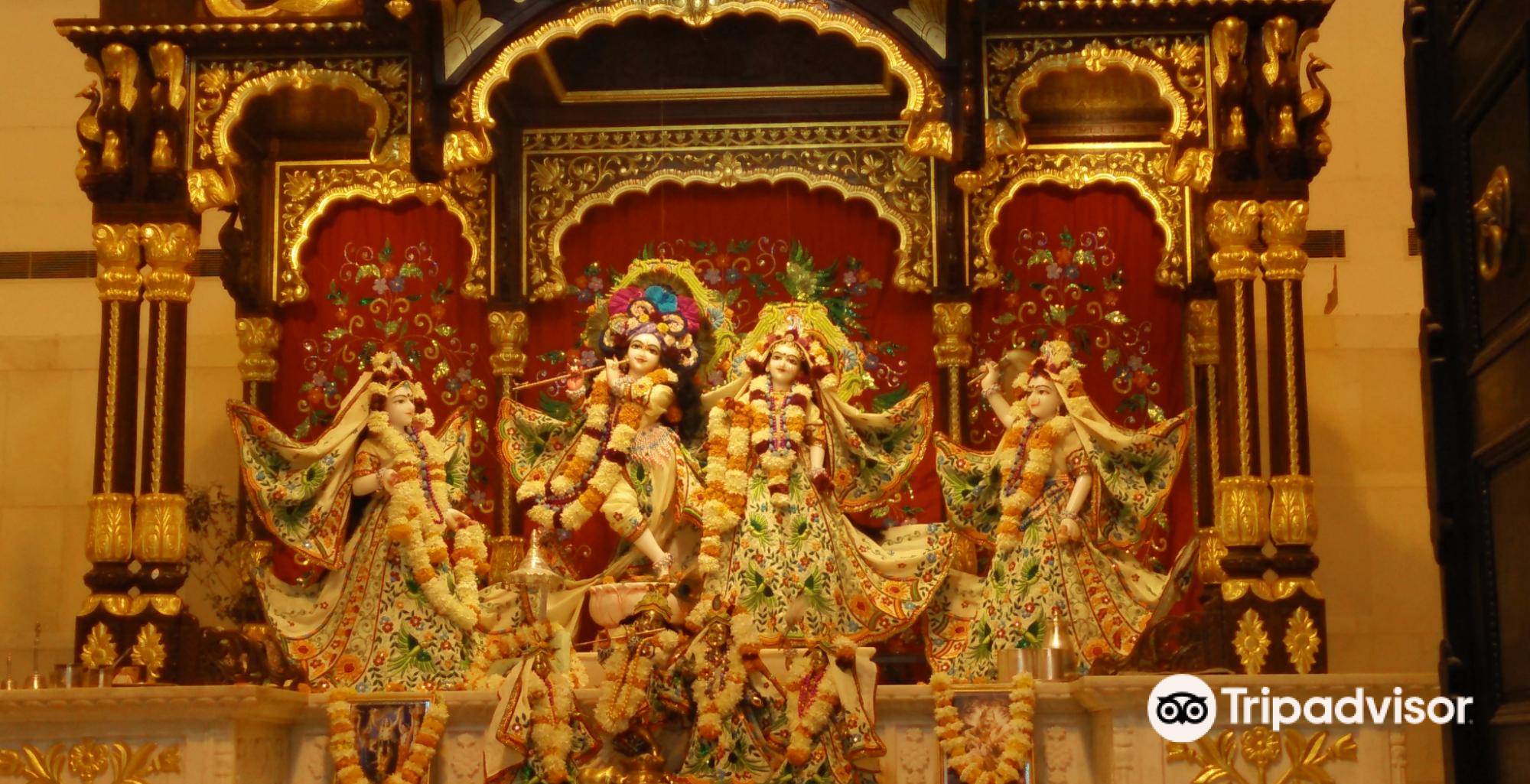 Place to visit near this Temple
Moti Jheel
Moti Jheel is one of the most beautiful tourist places in Kanpur which is situated in Benjhabar area of ​​Kanpur. The lake was built during the British period to provide water facilities to the city. Then later parks and landscape gardens were added for recreation. You can also enjoy boating in this lake.
Bithoor
Bithoor is a beautiful small town located to the north of Kanpur. This place is an old township situated on the banks of river Ganga. This place holds great importance in the religious faith of Hindus and a large number of pilgrims come here.
Patthar Ghat and Brahmavarta are the places here where many devotees take a holy dip. Apart from this, Maharishi Valmiki Ashram also comes in the major tourist places of Bithoor where it is said that Mother Sita stayed here during her exile during the Ramayana period.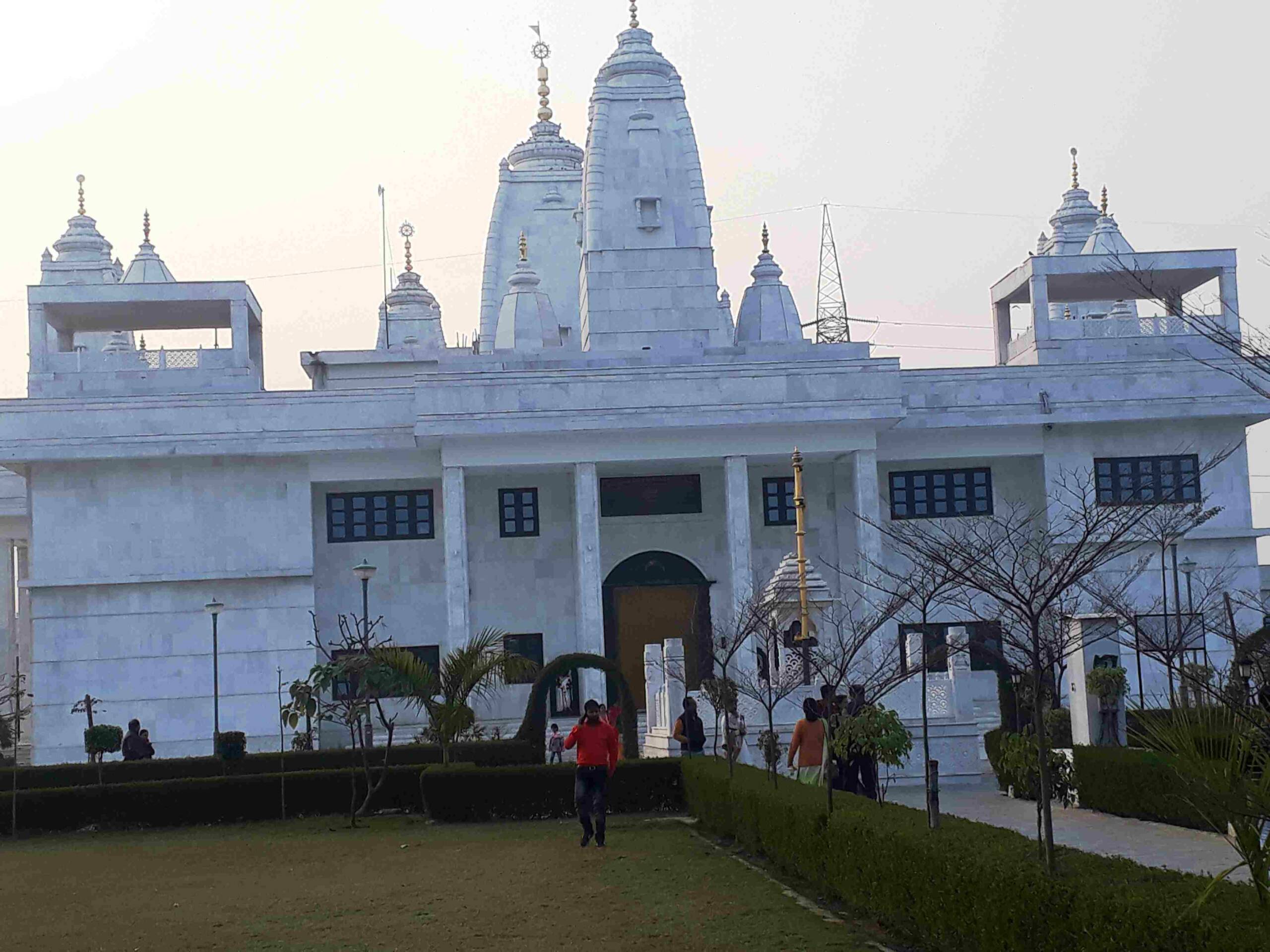 Allen Forest Zoo
Allen Forest Zoo is a very popular zoo in Kanpur which is spread over a vast area of ​​about 190 acres. Here you can see many types of wild animals and birds. The beautiful panoramic environment here is very much liked by the tourists.
Glass Temple
Glass Temple is one of the most famous temples of Kanpur dedicated to Jainism. The most attractive thing about this temple is that it is decorated with intricate glass cut designs with intricately crafted structures. The idols of Lord Mahavira and 23 Tirthankar of Jainism are present in this temple. The glass wall paintings outside and inside this temple beautifully describe Jainism philosophy, a large number of devotees come here.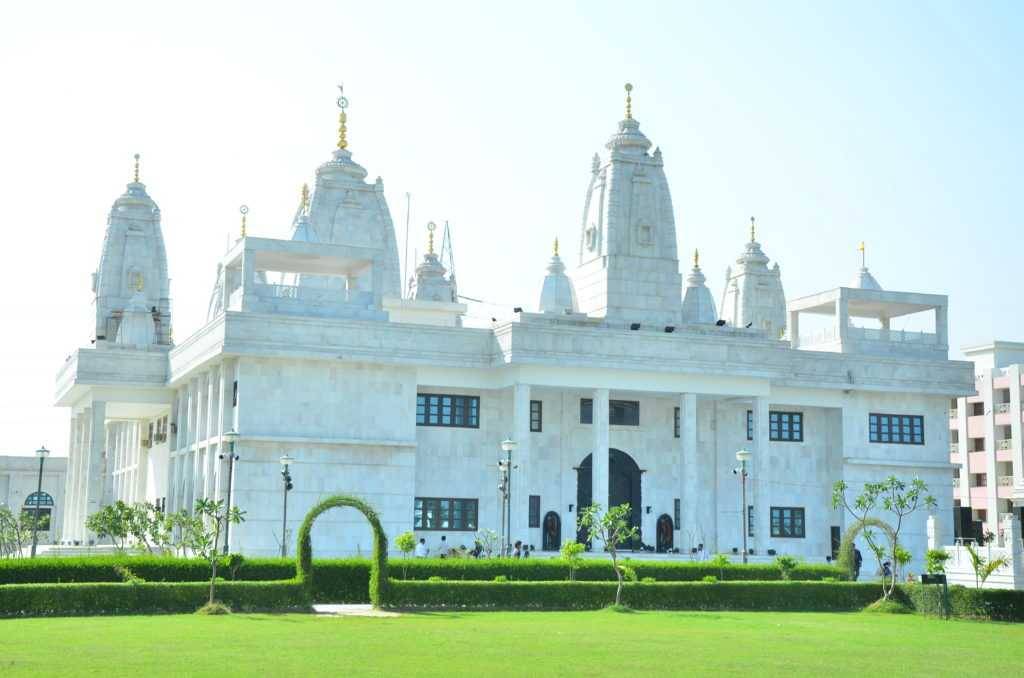 Also Read: Tarakeshwar Temple, West Bengal, Timings, Travel Guide, History and How to reach
How to reach ISKCON Temple Kanpur
By Air- The nearest airport from ISKCON Temple is Kanpur Civil Airport which is at a distance of 16.5 km from ISKCON Temple. From here you can easily book a cab to reach the temple.
By Train- Nearest railway station from ISKCON Temple is Kalyanpur Railway Station which is at a distance of 7.1 km from this temple. From here you can take an auto to reach the temple.
By Road- Roads to ISKCON Temple Kanpur are well connected with the other cities of the country so you can easily reach this temple by using your own vehicle or by any public buses or taxi.
Subscribe our TFI Dharma YouTube channel to watch Devotional videos because we are here to serve Sanatana Dhrama: TFIDHARMA