Baglamukhi Mata Mandir, Amleshwar – Guide 
Baglamukhi Mata Mandir is a popular Hindu temple dedicated to Mahavidya Devi Baglamukhi located in the town of Amleshwar, south of Raipur city in the Indian state of Chhattisgarh. The temple was established by Param Pujya Shri Pitambara Peethadhishwar Yogiraj Yudhishthir Ji Maharaj. The temple was established on 16th May and the most auspicious occasion to visit the temple is during Navratri.
History of Baglamukhi Temple
According to history, once a huge storm hit the earth and this storm threatened to destroy the universe and all the gods gathered in the Saurashtra region. At this point Goddess Baglamukhi, pleased with the Lord's prayer, emerged from Haridra Sarovar and pacified the mighty storm. Since then, she was worshiped as Goddess Parvati by her devotees.
Another name of Baglamukhi is Pitambara Devi as well as Brahmastra Rupini and according to the name she transforms everything into its opposite such as knowledge into ignorance, speech into silence, power into impotence and defeat into victory. The Goddess allows her devotees to overcome their weaknesses.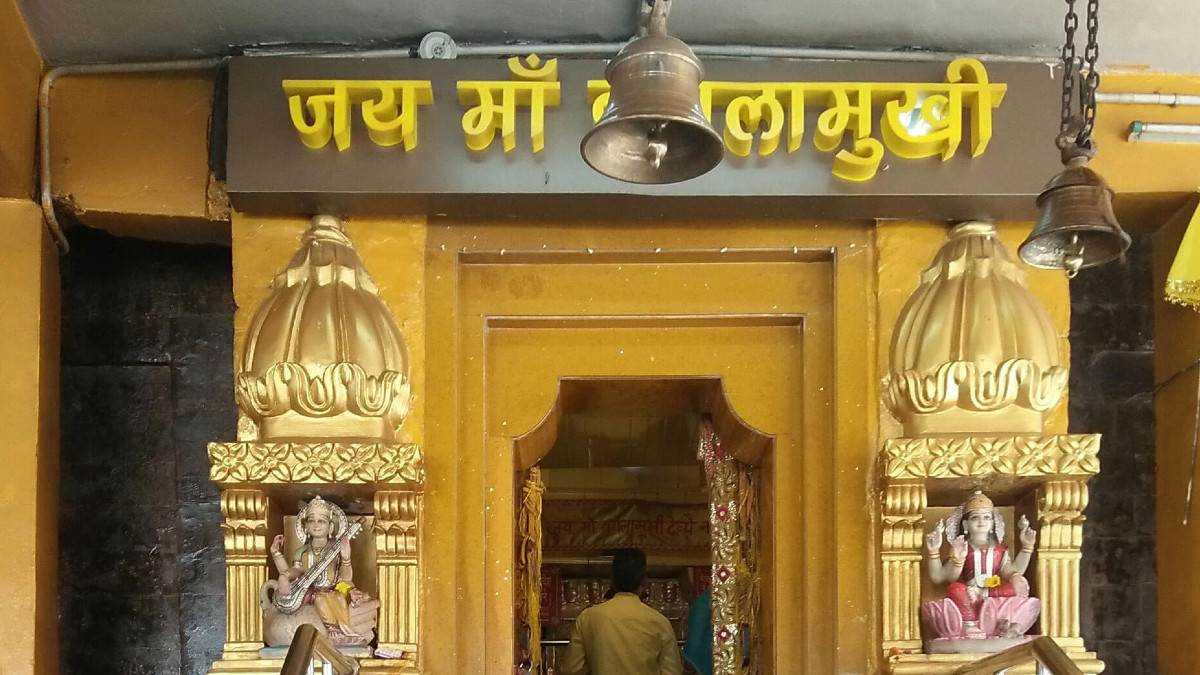 Baglamukhi Mata Mandir Timings
Baglamukhi Mata Mandir Timings is open from 9 am to 6 pm on all days. Maa Baglamukhi is the eighth Mahavidya and is invoked for the destruction of enmity. The sacred chanting that reverberates in the temple premises during rituals is done by divine grace. Baglamukhi Yantra also has paramount importance for worshiping the deity and successful completion of rituals.
| | |
| --- | --- |
| 5.00 AM | Temple opening |
| 6.00 AM | Morning Aarti |
| 12.00 PM | Mata Ji Ka Bhog |
| 12.00 PM To 12.30 PM | Temple Closed (Bhog Time) |
| 7.30 PM | Evening Aarti And Shaiya |
| 9.30 PM | Temple Closed |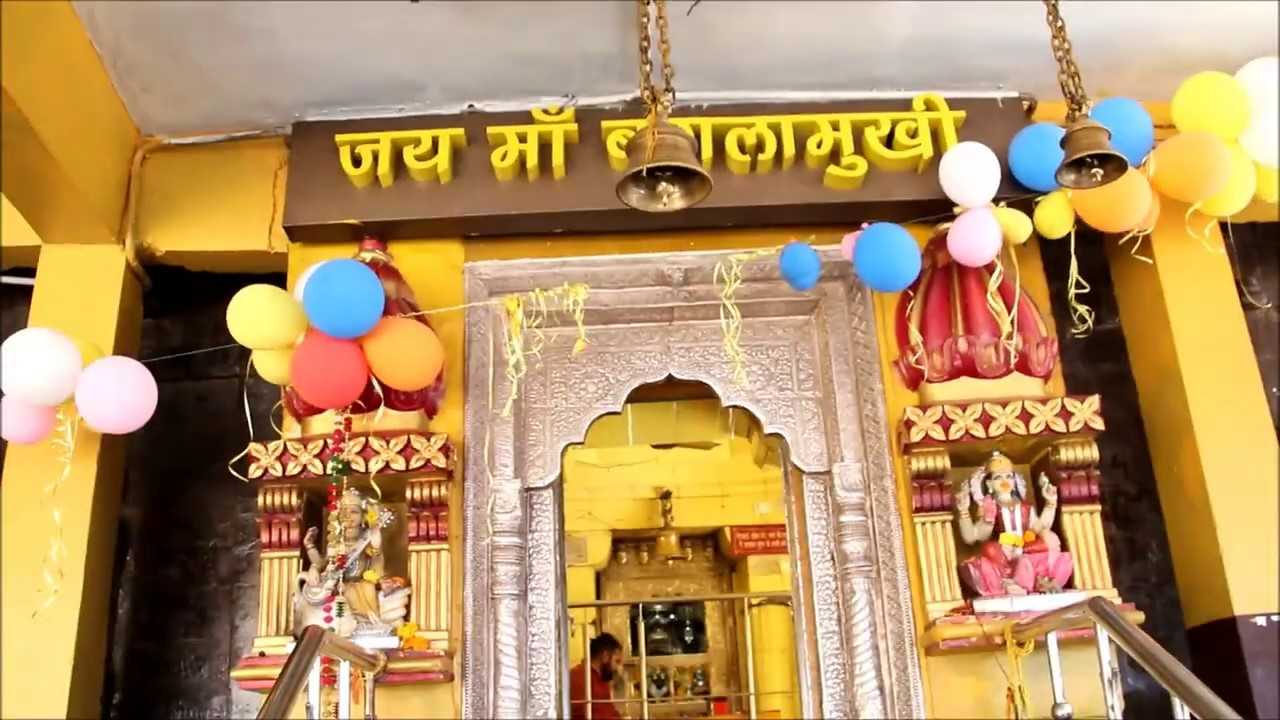 Place to visit near this Temple
Bambleshwari Temple
Located at Dongargarh in Rajnandgaon district of Chhattisgarh. The temple is on the top of a hill of 1600 feet. Another temple Chhoti Bambleshwari is situated at a distance of about 1.5 km from the main complex. The twin temples are worshiped by many people during Navratri before Dussehra during Jyoti Kalash.
Danteshwari Temple
Dedicated to Goddess Danteshwari, this temple represents 52 Shaktipeeths across the country and was built by the Chaulakyas of the South in the 14th century. Every year during Dussehra, thousands of pilgrims visit the temple and the presiding deity is taken out for a huge procession.
Bhoramdev Temple
Situated amidst the mountain ranges in Chhattisgarh, this temple is dedicated to Lord Shiva. The main temple is built in stone and there are a total of four temples in the complex. The architecture of the temple is its specialty and the carvings are worth seeing. The temple is named after Khajuraho in Chhattisgarh.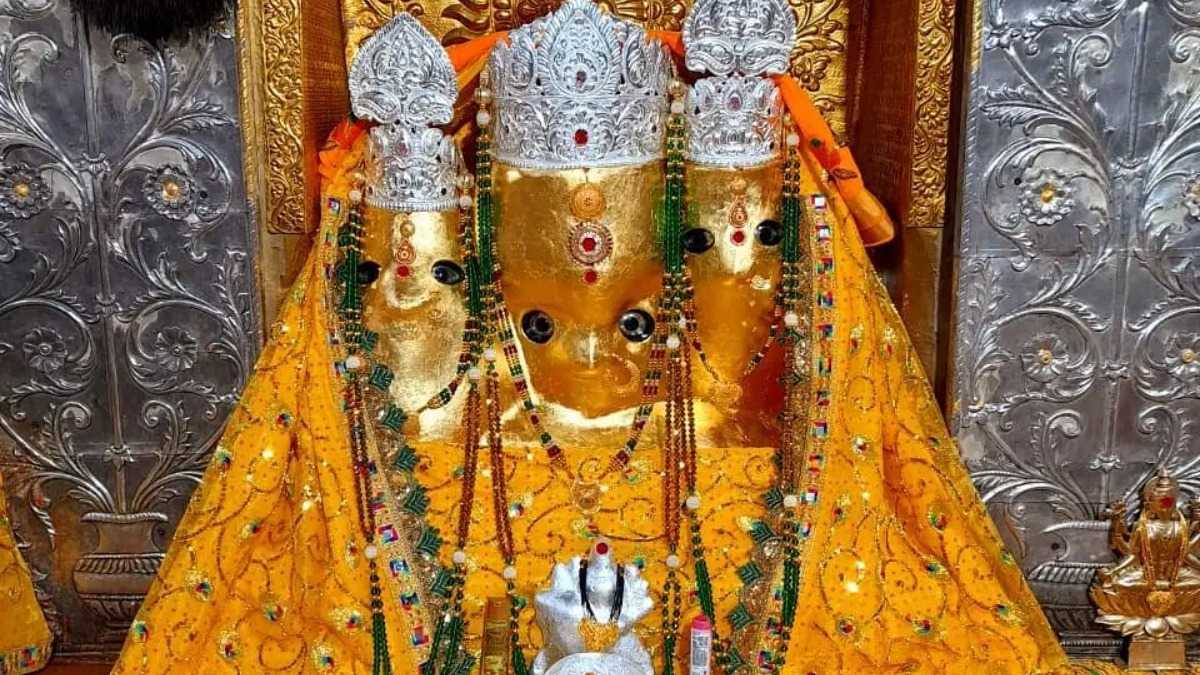 Also Read: Chandrika Devi Mandir Lucknow, timings, history, travel guide and how to reach
How to reach Baglamukhi Mata Mandir
By Air- The nearest airport is the Swami Vivekananda International Airport, located at Mana, which is at a distance of 15 km south of Raipur. From here you can easily reach this temple by using local transport services.
By Train- Raipur Junction is the main railway station which is connected to the whole country through major trains. From here you can easily reach Baglamukhi Mata Mandir by using local transport services or taxi.
By Road- Raipur is well connected to all other major cities of the country through regular buses and major bus stations are in Raipur. You can also easily reach this temple by using your own vehicle from any part of the country.
Subscribe our TFI Dharma YouTube channel to watch Devotional videos because we are here to serve Sanatana Dhrama: TFIDHARMA